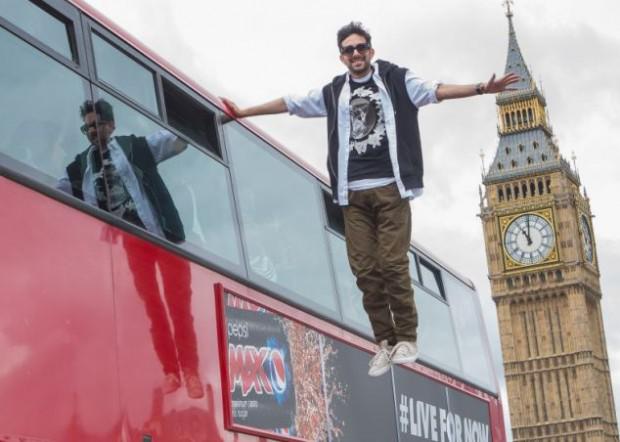 Londoners have witnessed an incredible spectacle, worthy of any science fiction movie - magician Steven Frayne hovered near the roof of a two-storey avtobusa.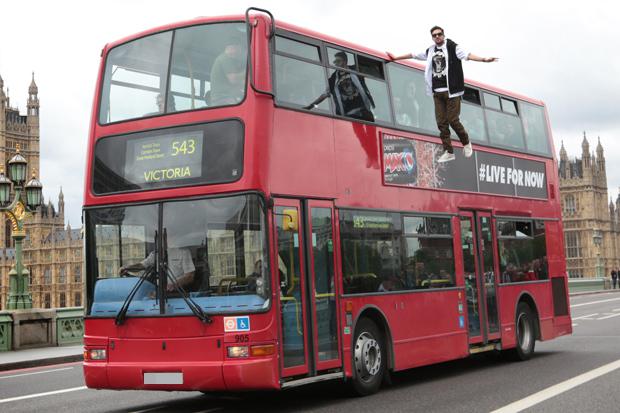 On Monday, June 24th magician Steven Frayne, better known under the pseudonym of Dinamo (Dynamo), the British showed a new trick that made the witnesses breathless. 30-year-old actor drove past the main attractions in London, but not inside the double-decker bus - levitating illusionist, ie without visible support hovered near the roof of the vehicle.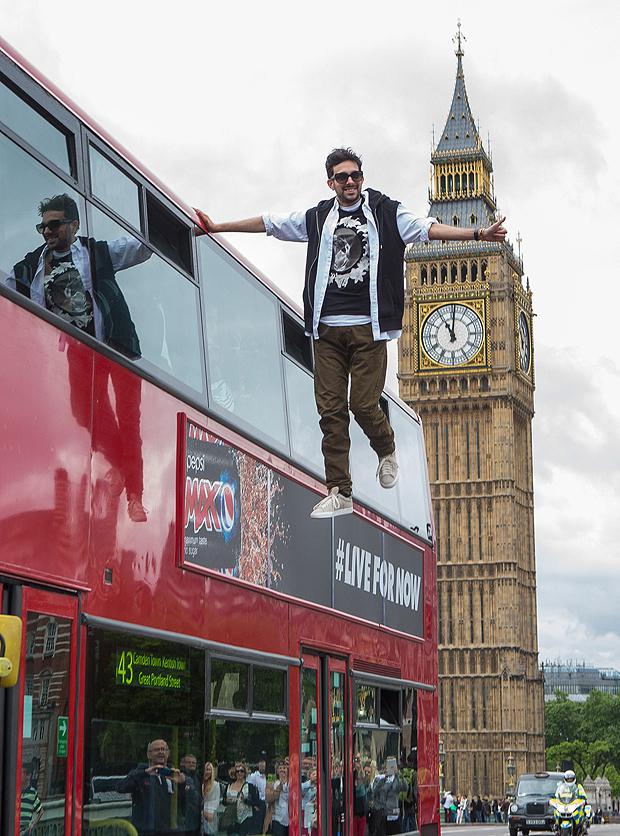 Smiling Dynamo, whose palm barely relied on the case of double decker bus, "flew" past the Palace of Westminster, and then crossed Westminster Bridge. Along the way a magician, a vehicle accompanied by a police escort to clear the way from the other cars.
People who are in the bus, tirelessly photographed floating in a glass of Stephen, trying to capture a unique focus in detail. The most common question that illusionist received from passengers was: "Where are the wires that hold the body?"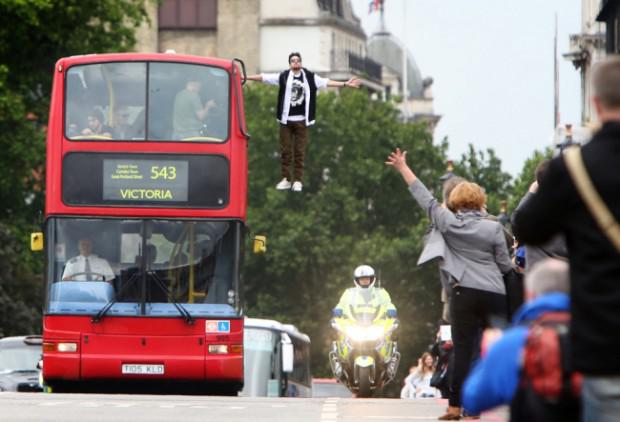 Source:
mirfactov.com/