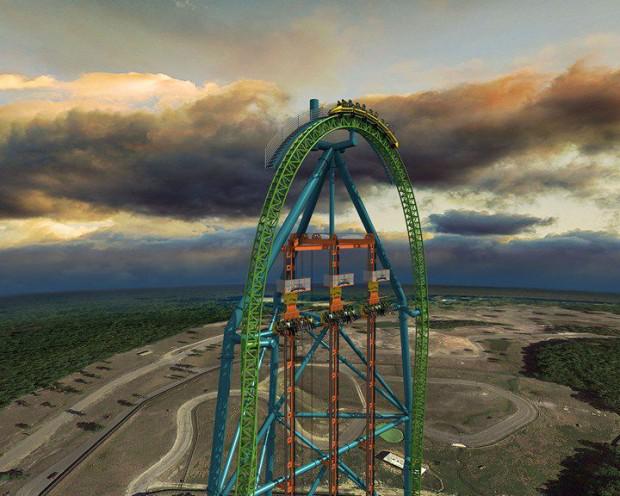 For thrill-seekers, in New Jersey (USA), a couple of months to open a dizzying attraction called Zumanjaro. It will be located in one of the most famous amusement parks «Six Flags Great Adventure» .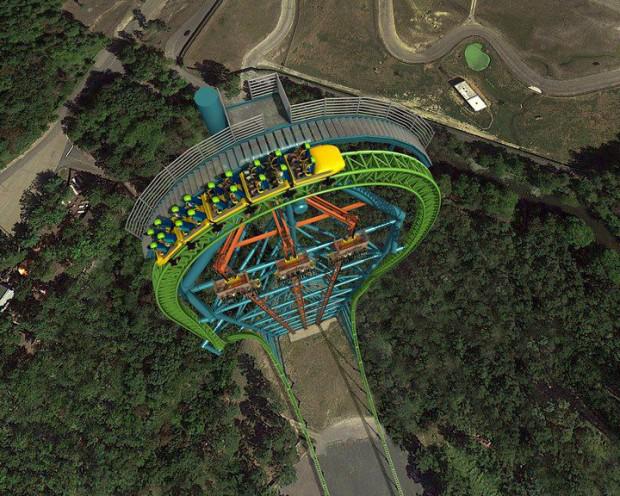 By the way, the very first hill was built in the park «Six Flags Great Adventure» has more than 35 years, and that is remarkable, it is built of wood ... 20,502,414
Zumanjaro will be the highest roller coaster in the world, the height of the attraction will be a staggering 126 meters, it is almost twice as high as the Statue of Liberty! The speed of free fall, for those who want a fast ride, will be 206 kilometers per chas.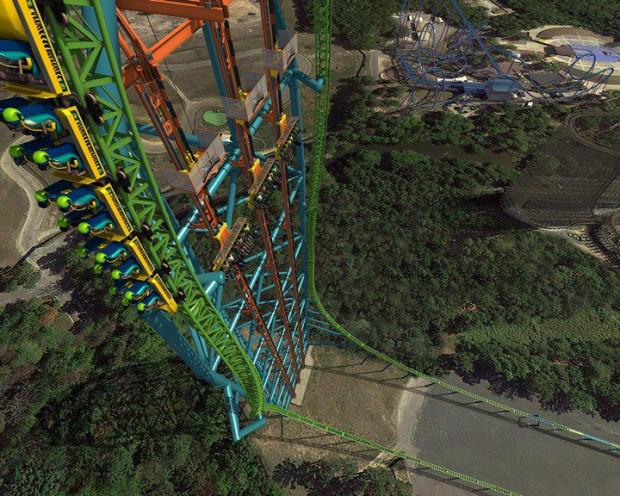 Upon completion of construction, the owners are planning to bring the attraction Zumanjaro Guinness Book of Records, because analogues in the giant roller coaster and there soon will not be.
Source:
mirfactov.com/