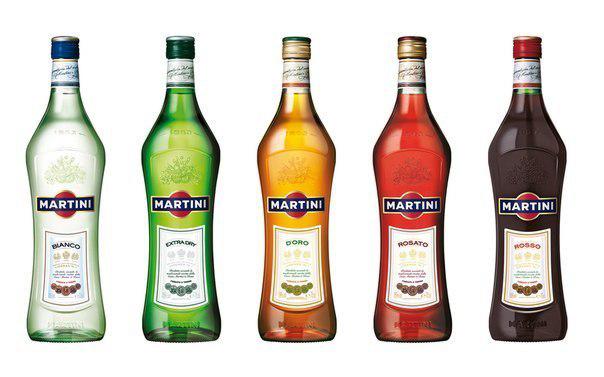 You will certainly be interested to know that a martini - a drink is not new.
Hippocrates treated with the help of digestive problems and helps to relieve stress, it is known that good wine consumed in moderation is very helpful.
Description:
Martini (ital. Martini) - brand of vermouth produced in Italy, named after the distillery Martini & Rossi in Turin, at the base of which participated Alessandro Martini. The main competitor - the brand vermouth "Cinzano" (ital. Cinzano). Martini & Rossi factory also produces the famous drink "Kinamartini" (ital. Chinamartini).
Types of "Martini»:
- Rosso (Red) (1863) - the first vermouth Martini, and only until the end of the XIX century. It has a sweet and slightly bitter taste and rich aroma. His qualities he owes a good combination of wine and selected herbs. Drink with ice and lemon juice. Traditional caramel attaches to the vermouth dark amber color.
- Bianco (White) (1910-ies) (rus. Bianco) - a pale straw color, has a mild flavor with a slight hint of vanilla and spices. It tastes less bitter and more refined than Rosso. Drink it with ice or lemon. You can also drink it with soda, tonic or lemonade.
- Rosato (pink) (since 1980) - the only vermouth, which is used in the production of red and white wine. The peculiar tonic pleasant pink color. It has a delicate and surprisingly persistent bouquet. There is a tinge of cinnamon and cloves. Several less bitter compared with Rosso.
- D'Oro (1998) - takes into account the preferences of Denmark, Germany and Switzerland. They like the taste of white wine with fruity notes, where citrus flavor follows the warm notes of vanilla, nutmeg, coriander and honey.
- Fiero - was established in 1998, taking into account the wishes of the residents of the Benelux countries, and has an intense aroma, with notes of Mediterranean citrus fruits, with a dominant aroma of red oranges.
- Extra Dry (1900) - straw-colored vermouth with a more pronounced than in Rosso, fragrance, in which the presence of significantly raspberry, lemon and a small amount of iris. It has a truly unique taste. In it a little sugar (2, 8% instead of the normal 16%) and high alcohol content (18% instead of the normal 16%). Use it in a clean and chilled form. It serves as the basis for a huge number of cocktails.
- Bitter - belongs to the category of bitters (bitters) - which is the basis of alcohol, and not like a wine, vermouth. It has a rich flavor, dense ruby ​​color, with a slight taste of bitterness and sweetness. His great taste, he owes more than thirty types of herbs, flowers and fruits, the composition and dosage of which is kept in the strictest confidence. It is used in pure form with ice, juice or mix - juice or tonic.
- Rosé - pink semi-dry sparkling wine. Made of red and white grapes provinces of Veneto and Piedmont.
Interesting facts:
In addition to its famous vermouth, Martini also produces several types of sparkling wines, including pink.
In 1977, Porsche in honor of the victory in the World Cup Group 5 and 6 has released a special series of cars «Martini Edition» on the basis of Porsche 924. Cars were painted only in white color and had a rich finish.
Martini brand owned by the British company Bacardi-Martini.
King Umberto I of Italy gave the highest resolution images of the royal coat of arms on the label "Martini».
At the time, the first alcoholic drink that is drunk by President Roosevelt after the abolition of the "dry law" in the US, called "Cocktail Martini».
The advertising campaign "Martini" is simply beautiful of stories and plots.
The new face of the brand "Martini" became Gwyneth Paltrow. Her phrase «My Martini, please!" Was the cruise around the world.