Yesterday we talked about an unusual wedding, which took place in the "McDonald's". Our today's heroes were not the timid and decided to marry in Costumes cult science fiction saga of George Lucas - Darth Vader and stormtrooper.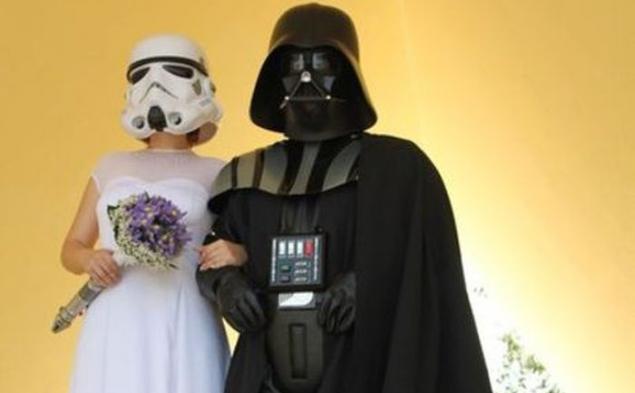 As reported in one of the groups in the social network "Vkontakte", the newlyweds to their activities do help many couples to get rid of "boring traditional" and reincarnate them into knights and fairies, trolls and evil nymphs, movie characters and animals. For your own wedding style chosen long.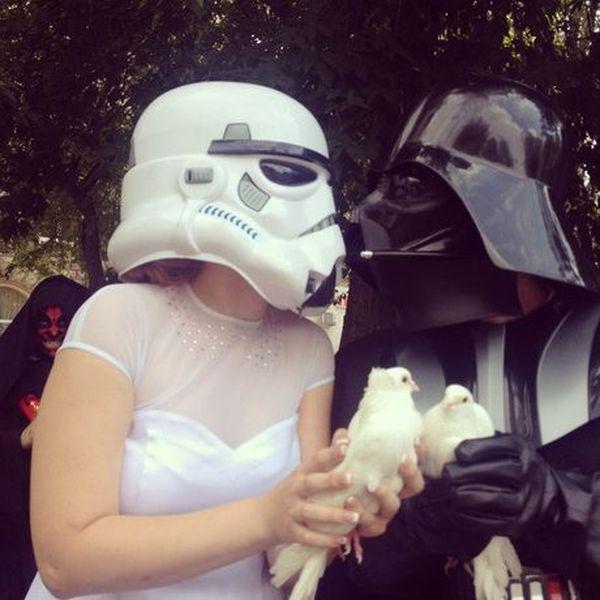 Newlyweds worried understand whether friends. Friends understand, accept and actively involved in the process, so Darth Vader and his wife on the streets of Magnitogorsk accompanied Sith, Jedi Master Yoda and.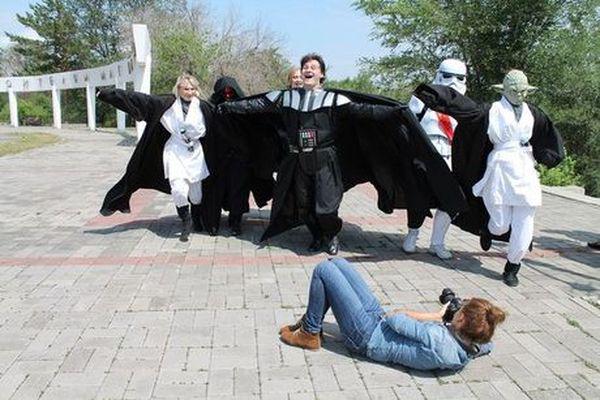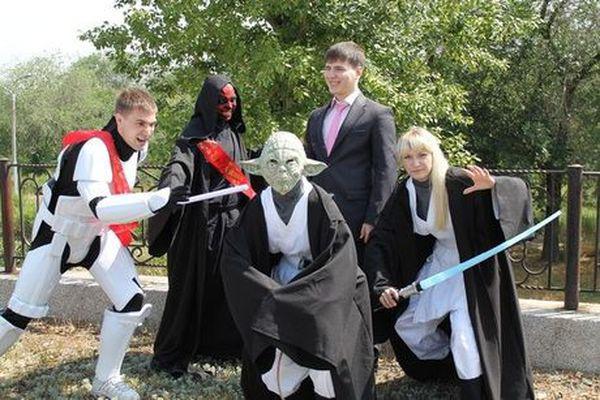 To the registrar of such company did not dare to go, but walked to fame: control the flow of cars and staged battle with lasers.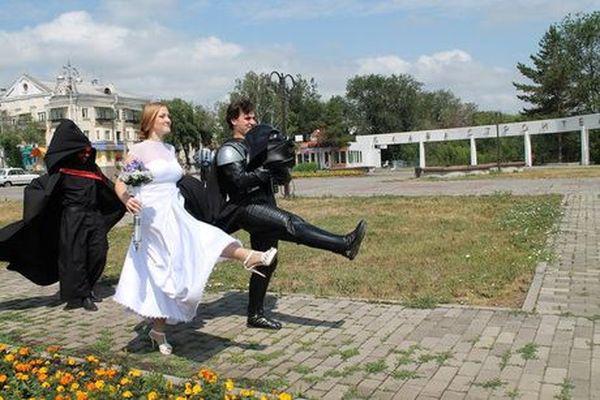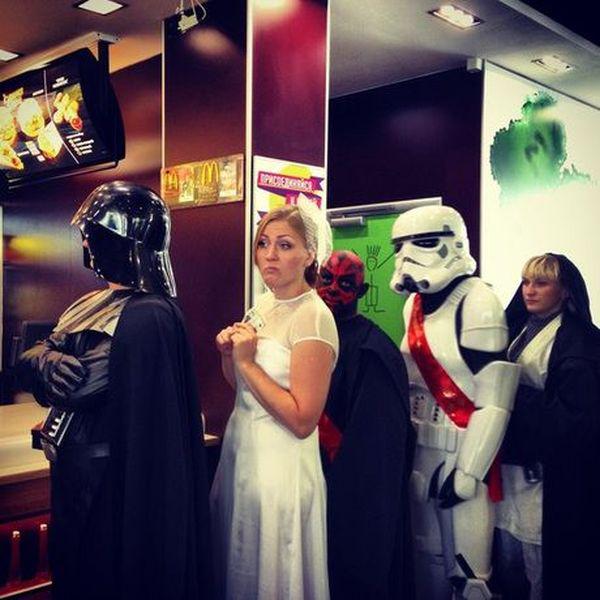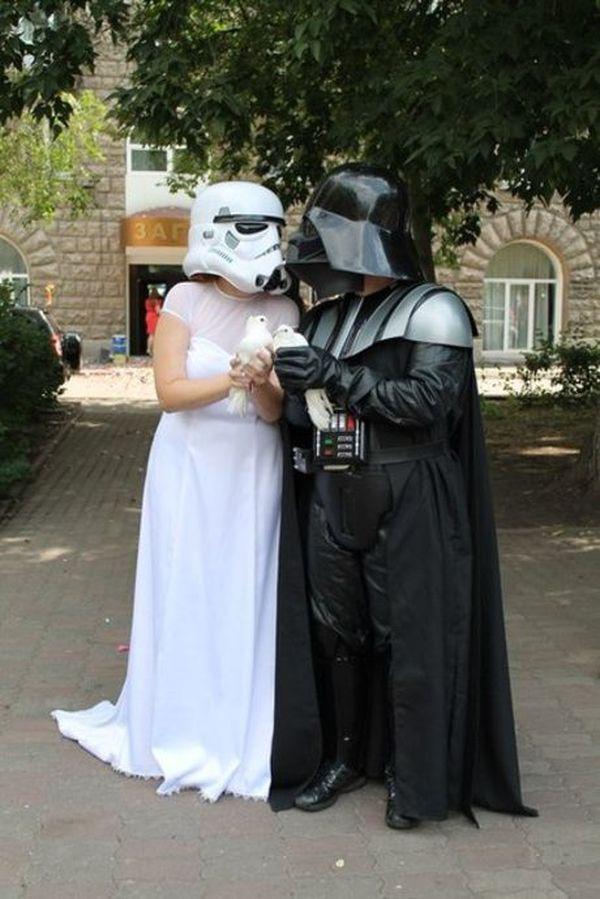 Source: ura.ru