That's called a series of works by the famous Belgian photographer, painter and illustrator.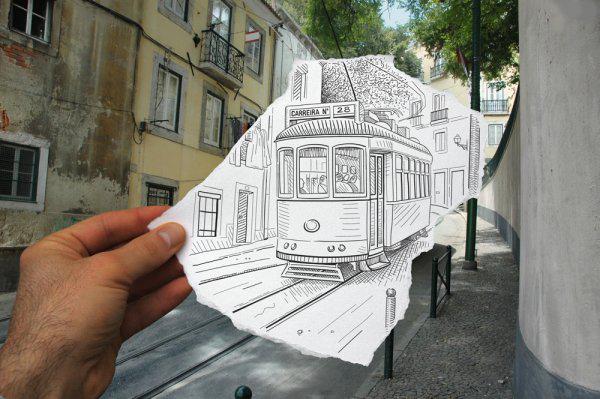 Benjamin very original combined with the usual photo and a sketch made on a piece of paper ordinary pencil. It turned out very original and unusual.
Ben Heine (Ben Heine) was born in East Africa, but now lives and works in Brussels. At the time, Heine became the owner of an advanced degree in journalism. Most of all, Benjamin is known as a political cartoonist. In addition, it is creating all sorts of illustrations on the theme of the cartoons to digital creations familiar painting. A series of "Pencil vs Camera" is composed of nine works that we offer you to view.