Nature last Tuesday raged in several parts of the planet, people remembered the past and sorrow. Some were preparing for the holidays, and most continued to work.
Japanese woman in the rays of the sun among the tulips Park Yokohama.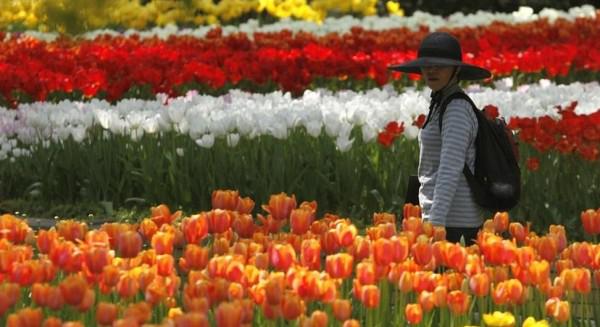 German workers harvest tulips in the suburbs Shvaneberga.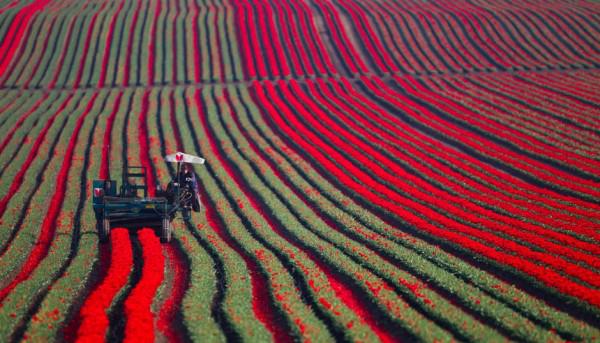 Two lion cub playing at the zoo in Belgrade, Serbia.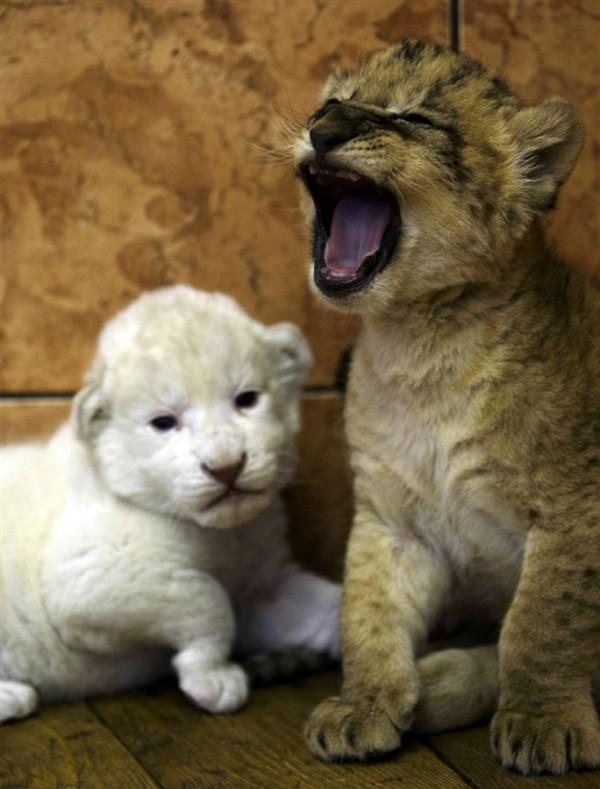 Boy helps kids olive turtles reach the sea at the beach on the outskirts of Bhubaneswar, India.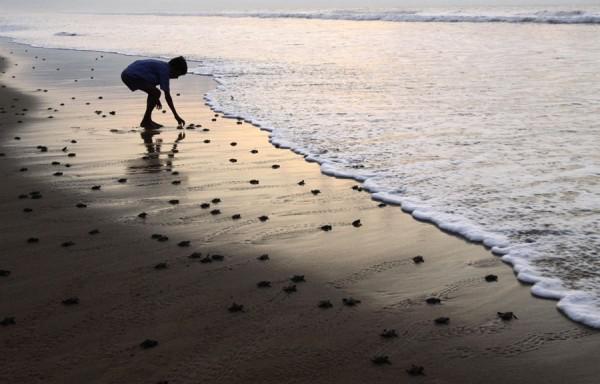 One million newly hatched babies these days, hastens to the sea.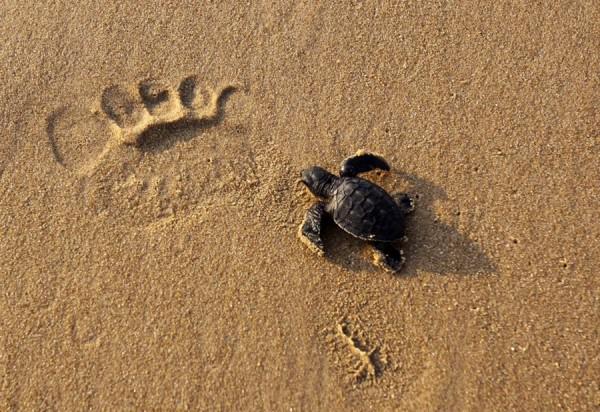 People gathered near the destroyed house in VILON, Arkansas. A tornado killed seven people.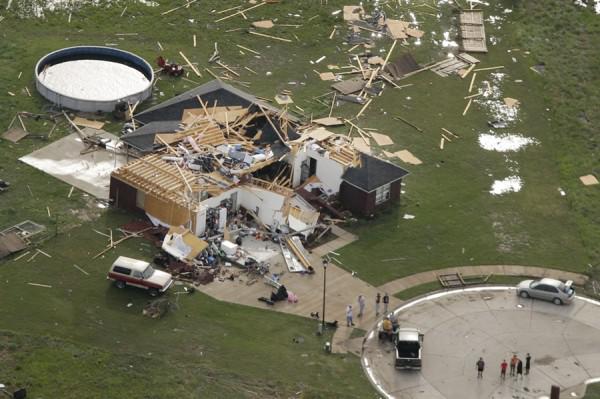 This is not an American at the waterfront and on the deck and on the porch of his home in Poplar Bluff, Missouri. Flooding is holding in suspense almost the entire state.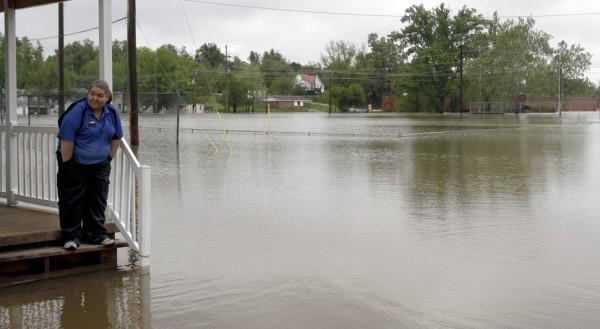 Forest fire near the Swiss town of Visp.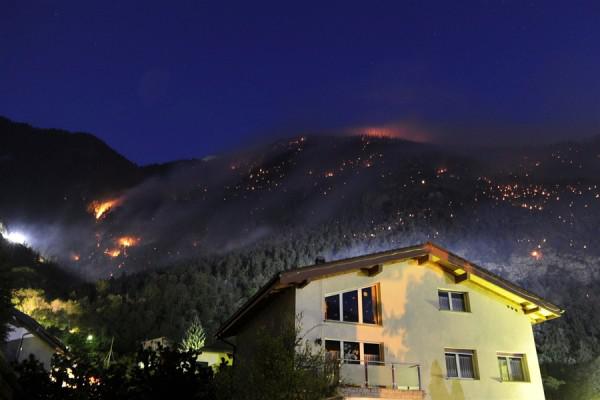 All that remains on the market in Kafanchan city of Kaduna after the arson, northern Nigeria.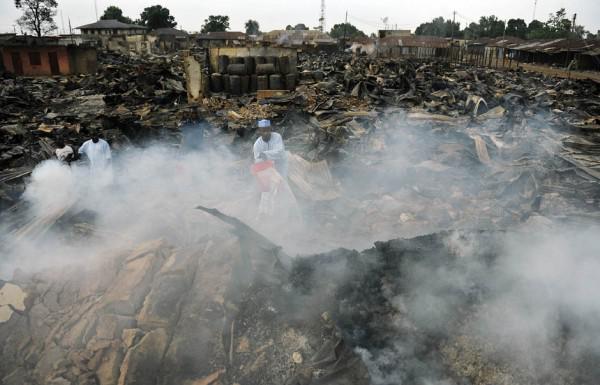 The Japanese look at the ship in Otsuchi, Iwate Prefecture. The city authorities want to leave this place the ship as a symbol of the disaster on March 11.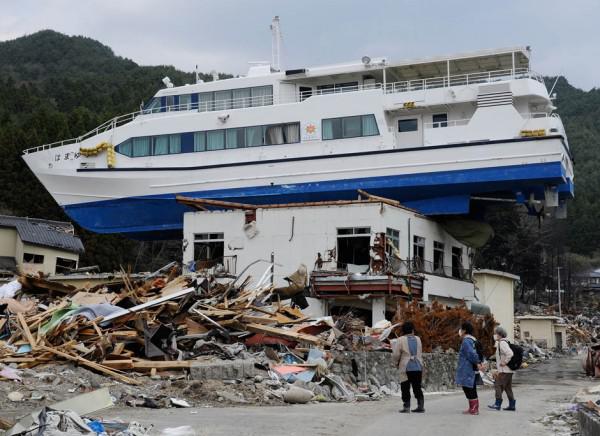 The boy from the tribe Kayapo sleeping in a hammock after surgery in Sao Felix, Brazil.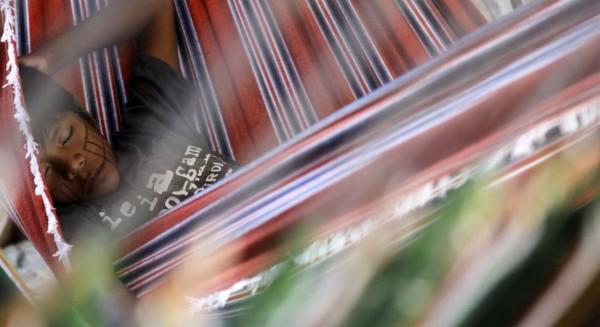 Two Germans go on the lake in front of the palace Shveringer Zorba. Schwerin, Germany.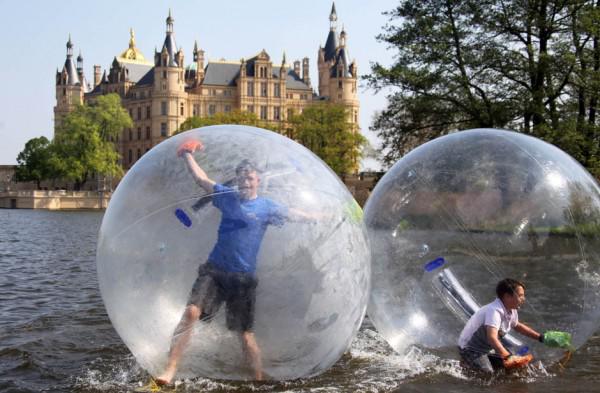 Rookie Indian border troops drinks water before the parade in Srinagar.
John Lowry - the first person who is located outside of London in anticipation of the royal wedding.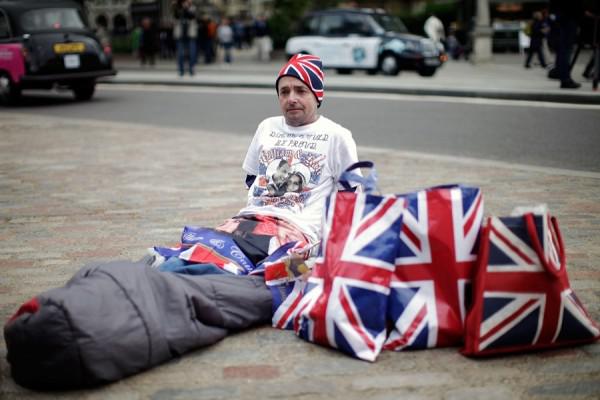 Colombian boy playing in the land which brought a landslide in the town of Sabaneta.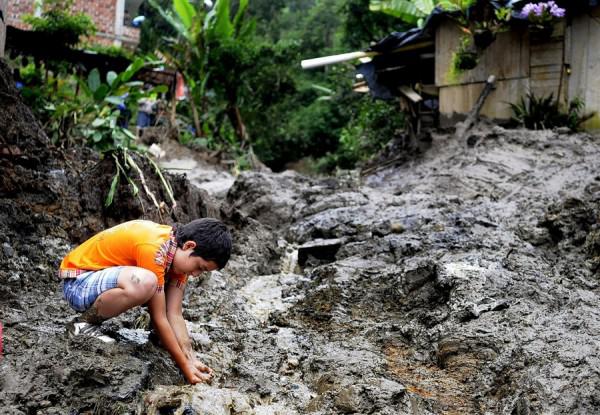 A man mourns near the monument in memory of the victims of Chernobyl, in the city of Slavutych. Today took place exactly 25 years from the date of the largest man-made disaster.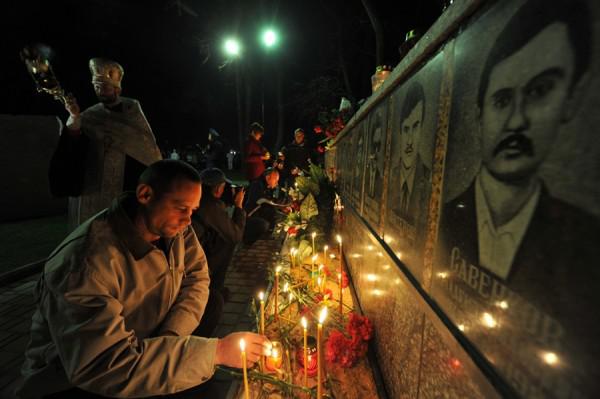 Salt production in Khanh Hoa Province, Vietnam.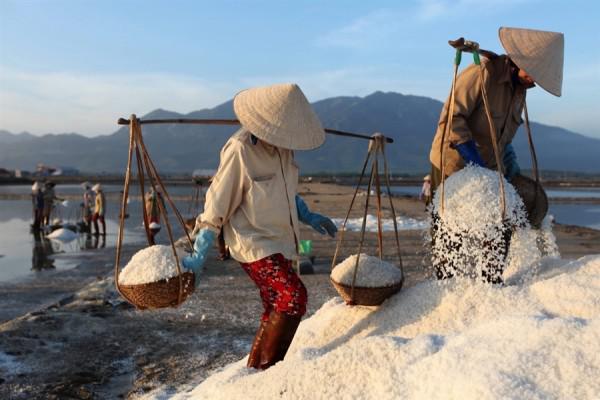 South Korean Buddhists pray during a ceremony to light the lamp in the center of Seoul.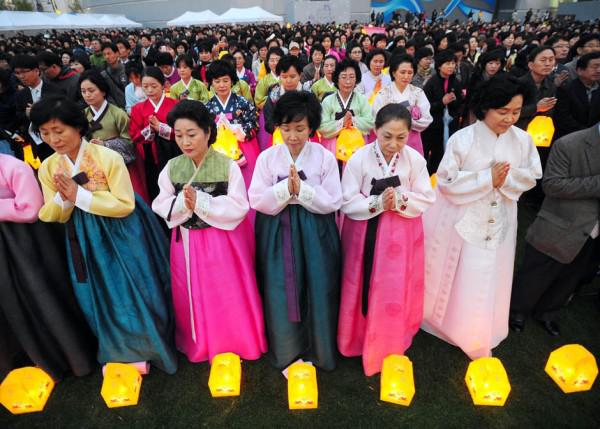 Protesters hold back the police Malakanang redoubts near the palace in Manila. Filipinos are dissatisfied with the country's leadership's refusal to raise the minimum wage.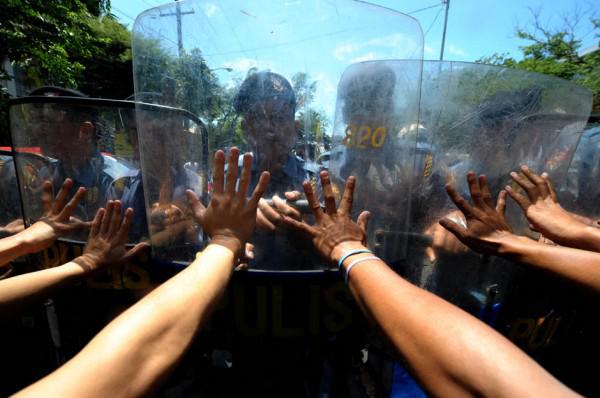 Tibetan monks expelled from their ancestral lands, staged a protest march in Dharamsala, India. The demonstrators demanded to leave alone his colleagues in the Chinese province of Sichuan, which is persecuted by the police.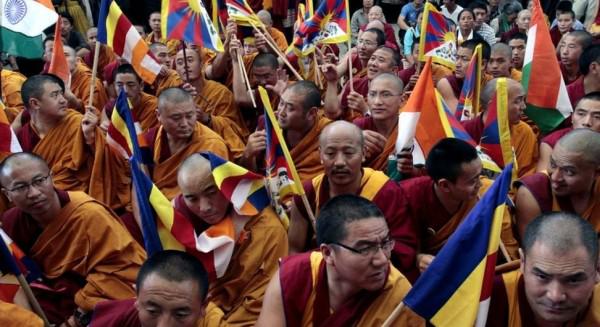 South African President Jacob Zuma speaks at a traditional wedding ceremony of his daughter and Duduzil Zuma Lonvabo Sambudla, former head of the «LembedeInvestment Holdings» in Mthathe, South Africa.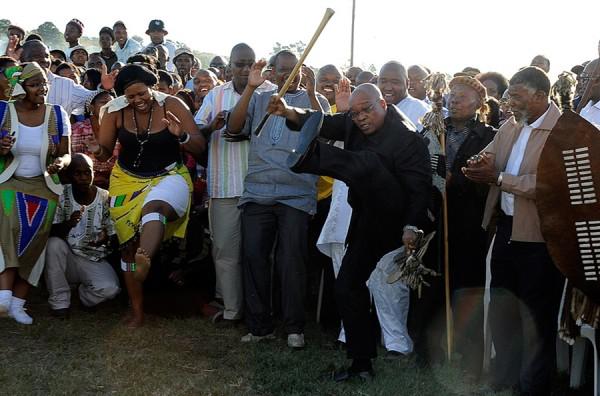 Today in the first semifinal match of the Champions League, "Manchester United" made a serious bid for the finals by winning on the road German club "Schalke" with the score 2: 0.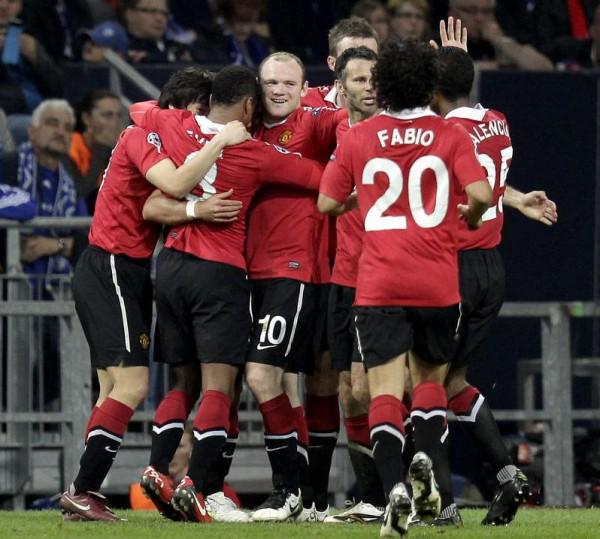 Unknown cyclist rides to the start of the 65th in a row bicycle race «Tour de Romandie» in Martigny, Switzerland.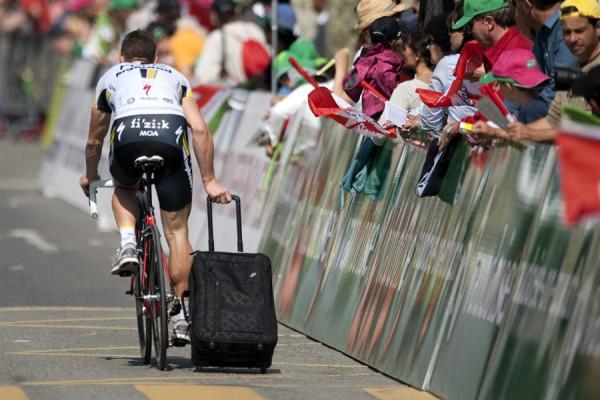 Georgian pair of skaters Allison Reed and Otar Japaridze perform at World Figure Skating Championships in Moscow.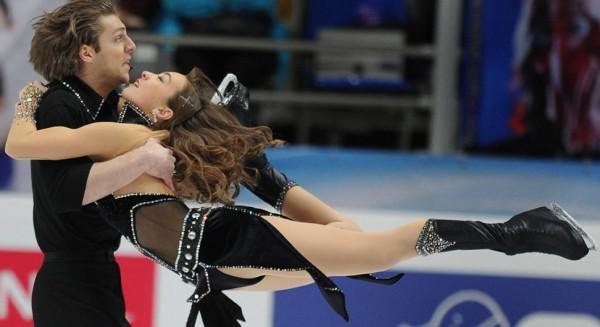 Tourists during a visit to the Leaning Tower of Pisa, Italy.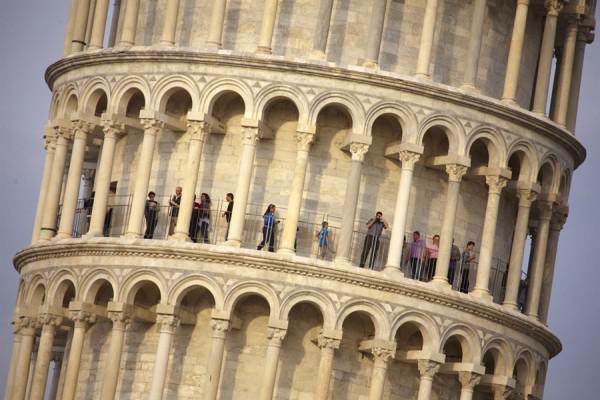 Photo: AP, Getty Images, Reuters