In today's report last Monday of the summer you will see what they are dangerous, whose name is Irene, the annual world championship in the sport rabbit Carnival in London and much more worthy of your attention.
The sun rises on the beach in Coney Island, New York, which is surprisingly calm after the recent Hurricane Irene.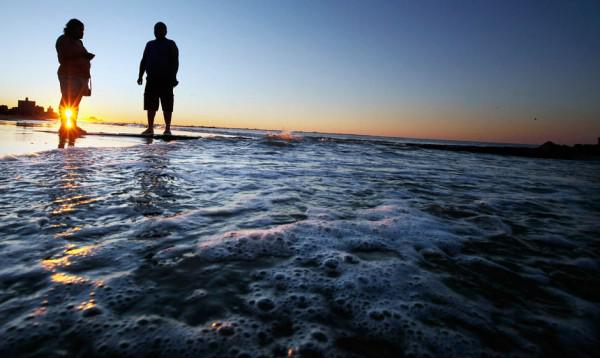 Highway 12 in North Carolina, USA, the hardest hit by the hurricane.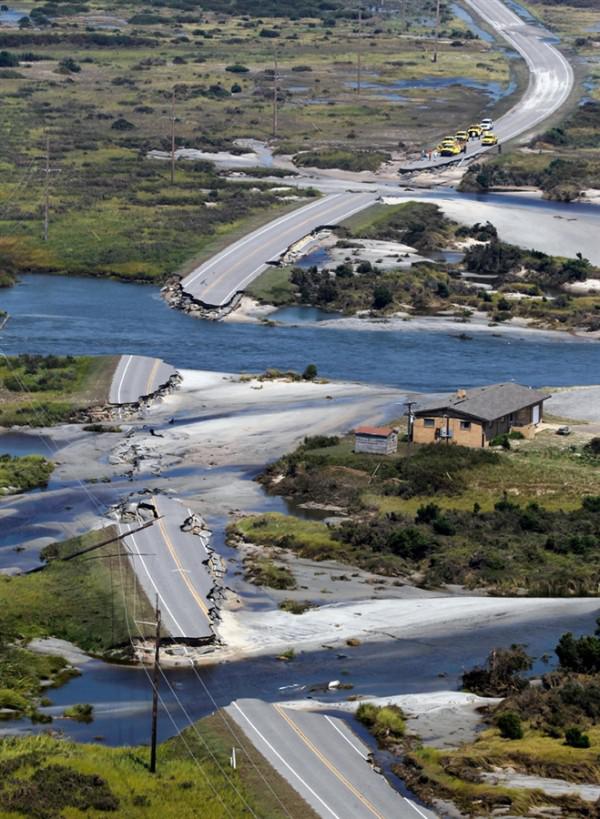 In the Chinese city of Wuhan workers trying to clean the Yangtze River from the thickets of water hyacinth.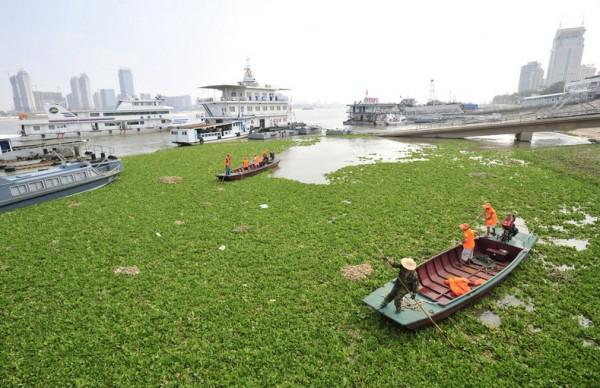 Today was the fifth German Rommertse sports championship for rabbits.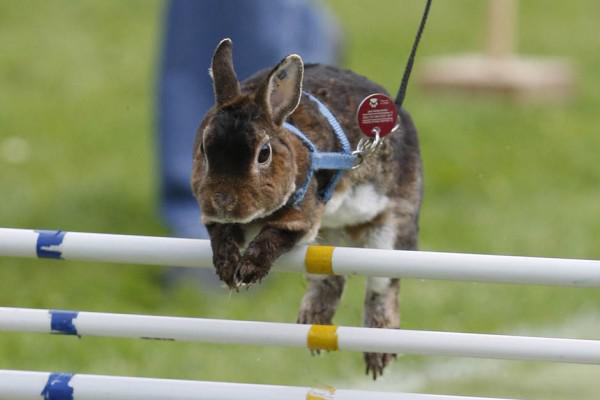 Eighty Fuzzies participated in jumping competitions.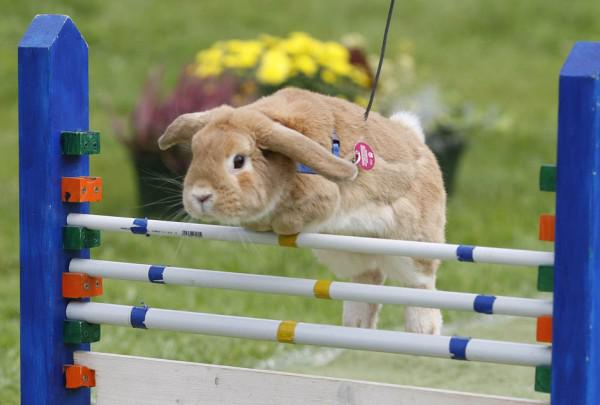 Chinese farmer Zhang Wuyi created with like-minded miniature submarine, Qinling, China.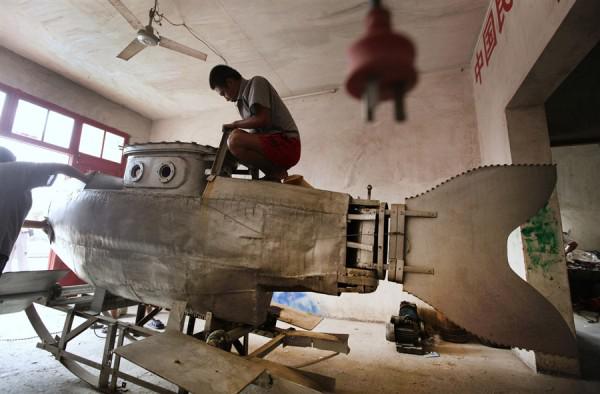 The abundance of Turkish flags on buildings in Istanbul on the eve of the Victory Day over the Greek invaders.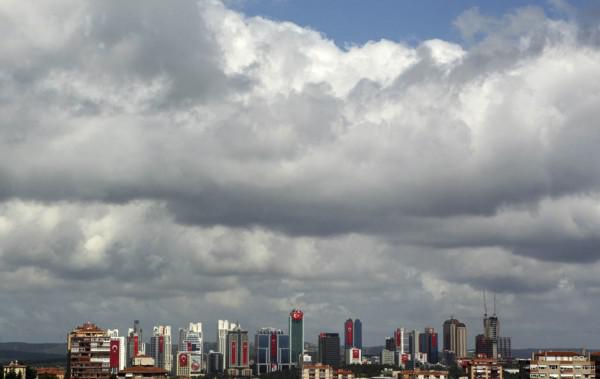 Adoration of the believer in the Hindu temple Gokamesvar Mahadev, on the outskirts of Kathmandu, on Father's Day, Nepal.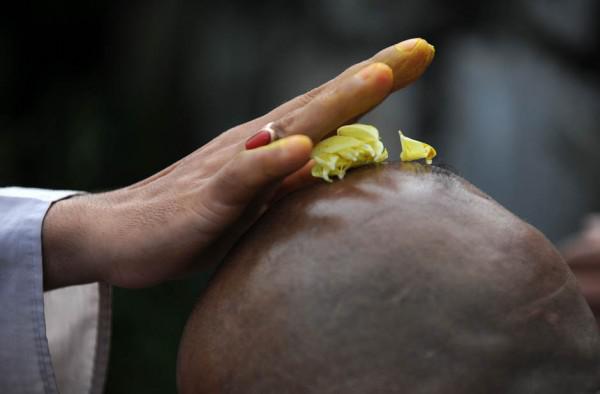 Rescuers and fire fighters near a sport airplane Cessna, which carried out an emergency landing on a street in Stockstadt am Main, Germany.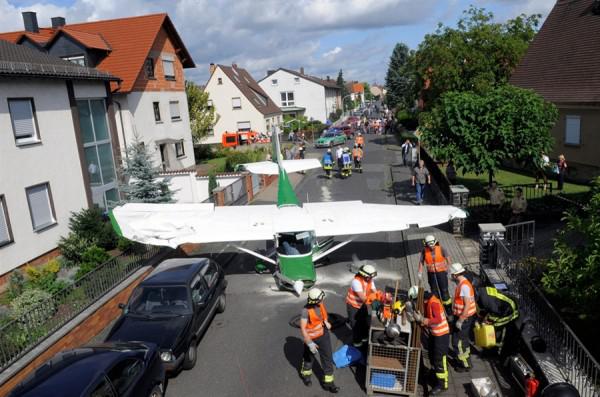 The train goes on a flooded railway tracks in Mumbai, India.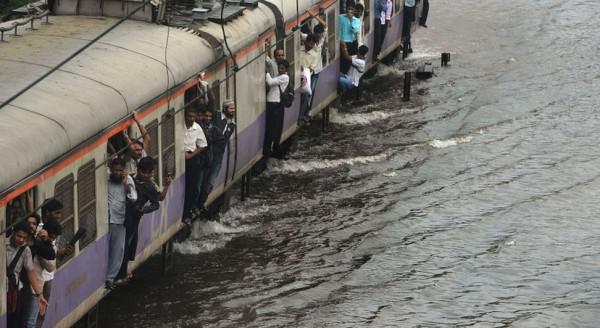 Farmers are vegetables on a mountain road in the north of the Philippines at the height of typhoon Nanmadol.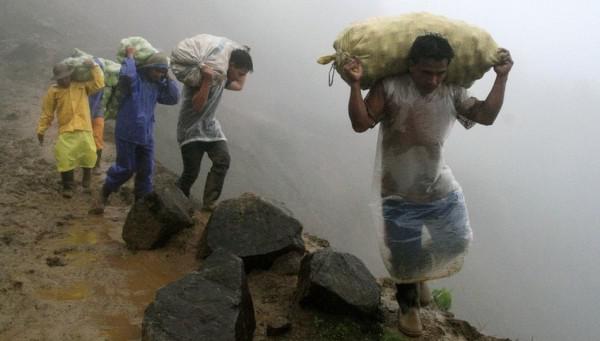 Rickshaw waiting for customers near the two giant masks of tigers in front of the center of art and culture in Bangkok, Thailand.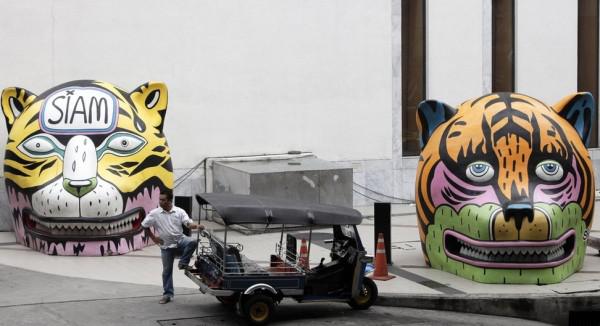 Plowing the land for the next harvest of vegetables in Faisalabad, Pakistan.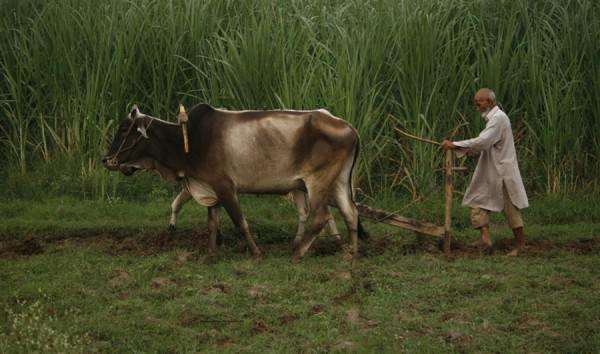 Libyan rebels are looking for something to make money in the house of the son of Gaddafi - Saif al-Islam in Tripoli.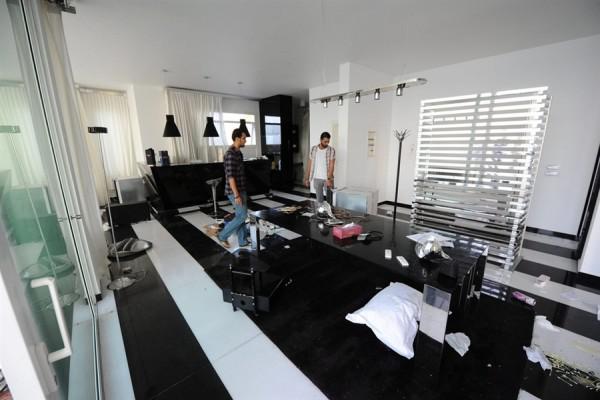 The small Italian town Filettino in protest against the reduction of subsidies from the state started issuing its own currency.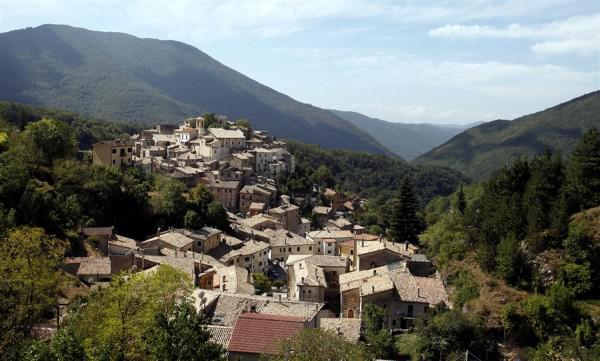 Cuban Dayron Robles, today became the world champion on the run with the 110 meter hurdles men, Daegu, South Korea.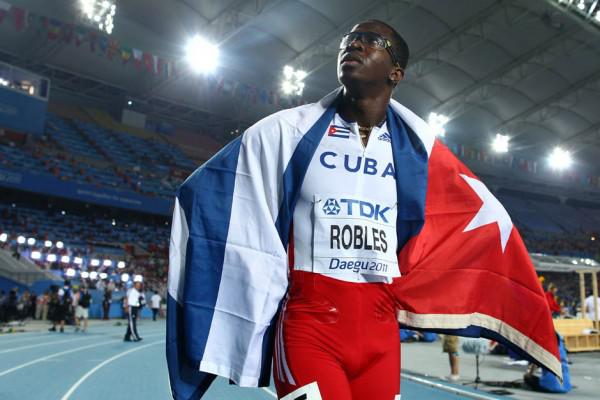 South African Oscar Pistorius congratulates teammate to the semi-finals. Oscar runs on artificial limbs on par with healthy athletes. Alas, in the 400-metrovke he failed to reach the final. But Pistorius real hero.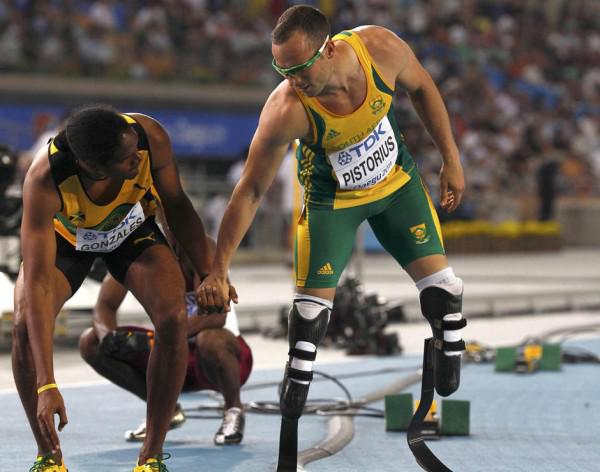 German Malta Moore during an unsuccessful attempt to jump from sixth to a height of 5 and 85 meters.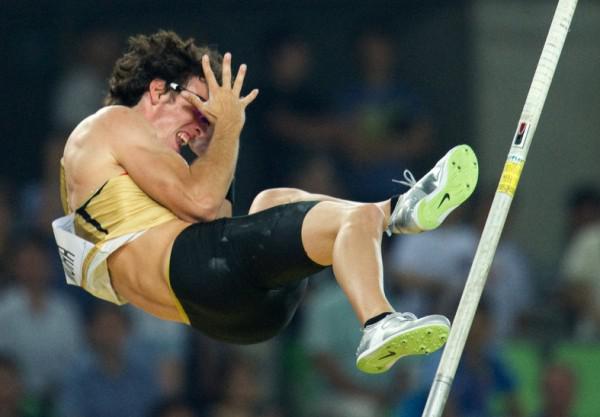 Japanese boy-baseball players from Hamamatsu upset defeat by peers from the team «West» in Huntington Beach, California, USA.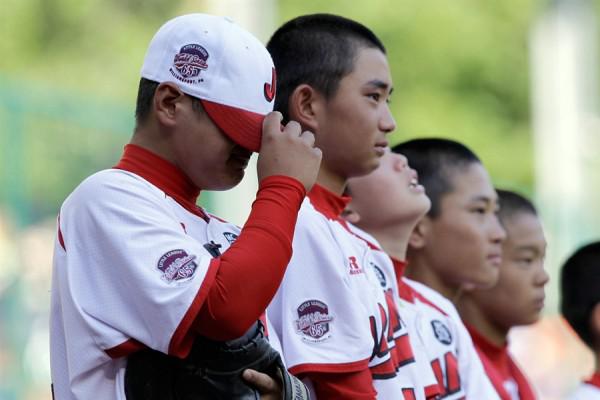 Fans Fiji national rugby union team are waiting for the arrival the team in Auckland, New Zealand, before the start of the World Cup - 2011.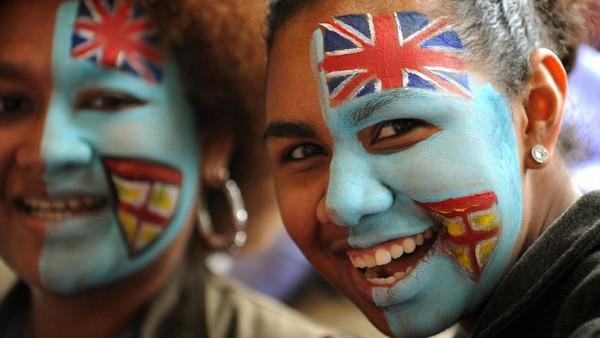 Drummers at the Notting Hill Carnival in London, UK.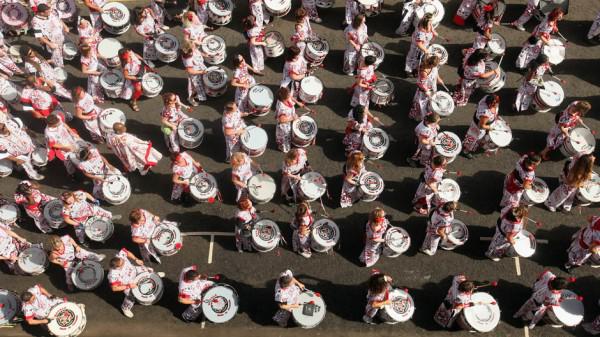 In the capital of the Kingdom of tocho bored for a second day. This carnival is the biggest in Europe.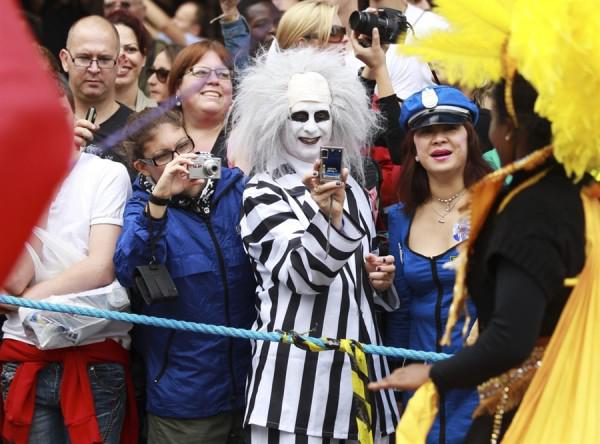 In Surigao del Sur, in the south of the Philippines, the festival of indigenous Paladong Hinatuan.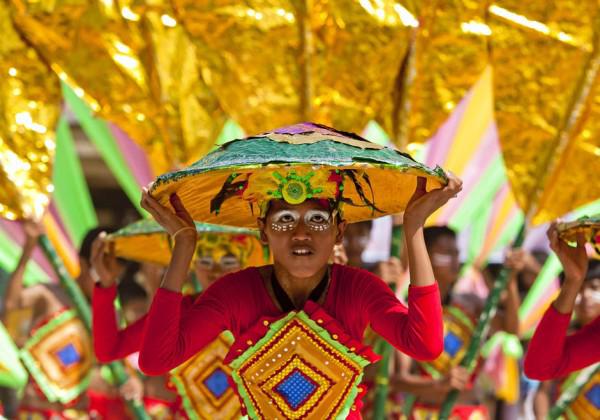 The Australian supermodel Miranda Kerr at the meeting with the fans in Sydney, Australia.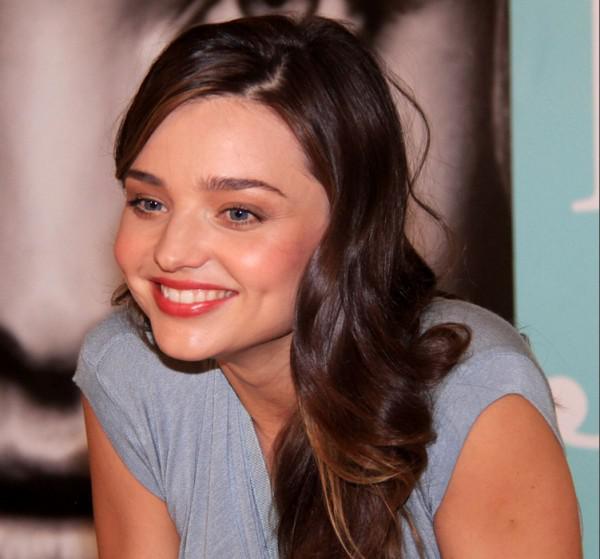 Photo: AP, Getty Images, Reuters