Joe Frazier bout with Muhammad Ali, has become one of the most important in the history of boxing.
Two undefeated until the fighter heavyweights met in the ring in 1971 in NYS.
Ali was stripped of his title for refusing to fight the champion in Vietnam.
Look how the match.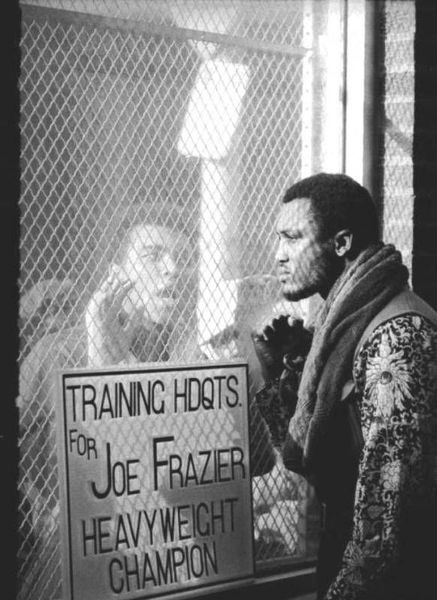 Ali long Frazer urged to fight constantly teased, insulted in the press.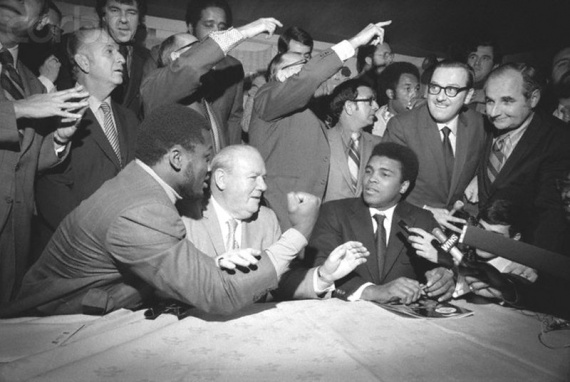 That such is my answer to you - says Fraser - but know Ali, this time you angered me seriously. & Quot;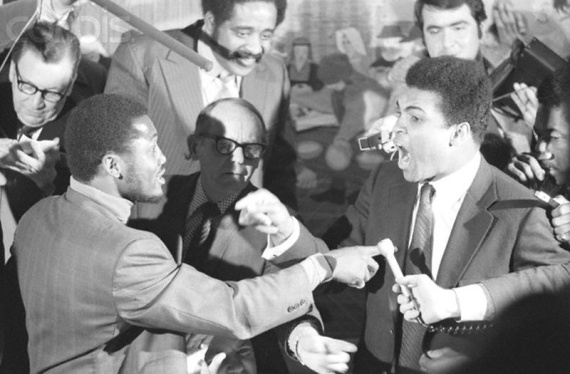 And that, and that already can not make a joke? - Well, what in the Humorous conversation do not you think? You're joking, I laughed, too - and you take to heart ... The fight was appointed to in March 1971.
Ali was preparing for battle, he sparred on the street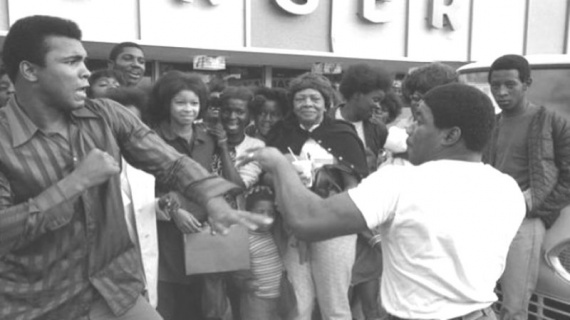 How to prepare for battle Fraser knows, there is only this image.