Sister Valentina and Svetlana Kurzhos say that always had different tastes in the choice of the Cavaliers. Do not remember liking was both one and the same guy. Therefore sisters as brothers Grigoraschuki Victor and Alexander, were delighted that met each other and felt sympathy. Pair met less than a year, and Valentine's Day, February 14, the brothers offered to girls to marry.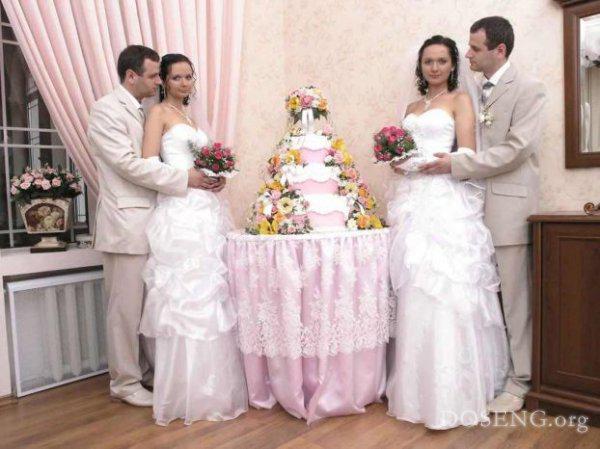 Alexander, Victor, Valentin and Svetlana first met a year ago, in a city park on hold annual "Petrivskogo fair." "When I drew attention to the two identical girls - says 28-year-old twin brother Alexander - then regretted that his brother was not there, and he come and meet not dare." But even on the same day the brothers and sisters, it turns out, sitting with friends in the same cafe. "When we went to the cafe, Svetlana excused myself for a moment - says 24-year-old Valentina - and note here that come to me two tall guy, and I was confused, because she could not understand what was happening, look at the one - one person and look at the other - the same person.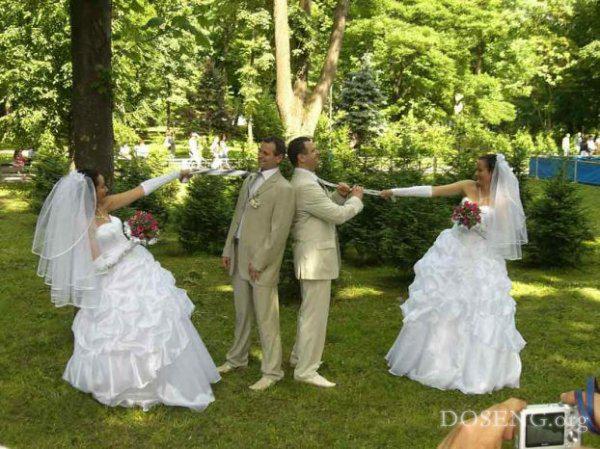 And then understand that it is twins. Called my sister. " The guys offered to go on the summer playground next to the restaurant, where we take a closer look. At the table we sat at once so couples as married then - everyone immediately felt his "soul mate." Sisters work as nurses, the brothers are working in the field of advertising and printing. Over time, it became clear that we not only live in the same neighborhood, but also went to the same school. And never met before just because the guys were in the first shift, and the girls - in the second. For marriage proposals, Victor and Alexander chose more than a special date - February 14, Valentine's Day. Brothers wanted everything to be romantic. -Guys Came to our house with flowers, champagne, candy - commemorated by a girl. - We will have noticed that they have some not so, as always - if a little confused.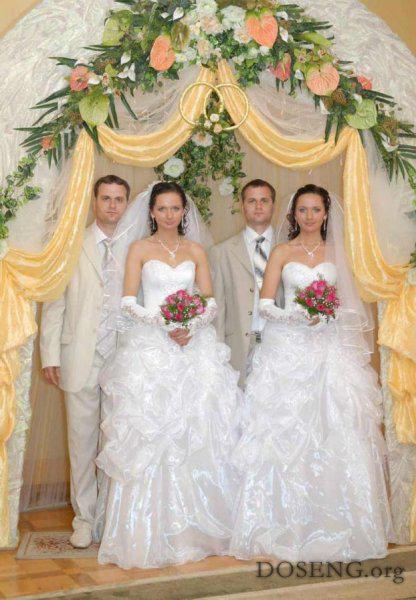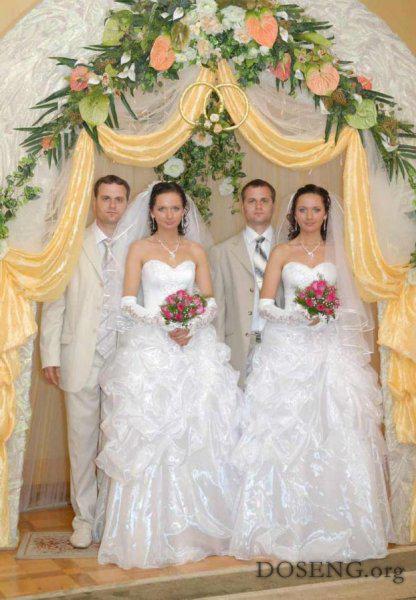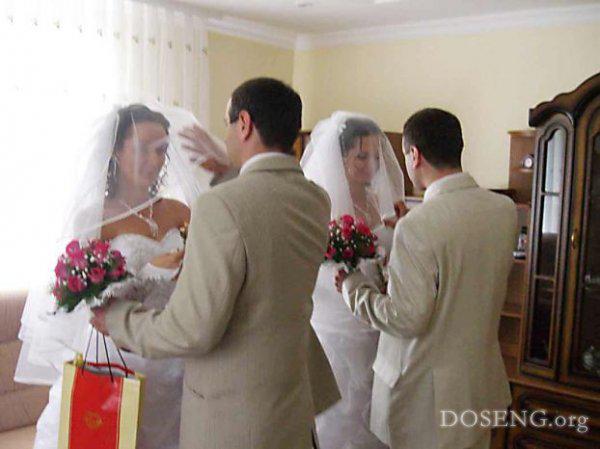 And here Victor, and Sasha are on their knees and begin at the same time to confess our love. -Very Interesting that when we are at work said he met with the guys twins, everyone asked, "Who are you so acquainted?" People are led to wonder what all happened by itself. And brothers and sisters are convinced that had never confused their loved ones. "We are completely different - someone softer, someone facial features a little harsh, - says Victor. - Do not tell the difference except that you can from a distance. Moreover, that is no longer the same dress. Although the girls have very resulted in surprise when seriously argued that one of them is like a mother, and the other - on the father. However, for his own wedding Svetlana and Valentina not only chose the same dress, and did the same hairstyle and makeup. "Because of what we are almost not confused - smiling brothers. - Especially when our brides face veil were closed. " And together the pair were married. "The young priest first, too confused, - says Victor. - Since in practice it was the first such case. So do not know who s start. "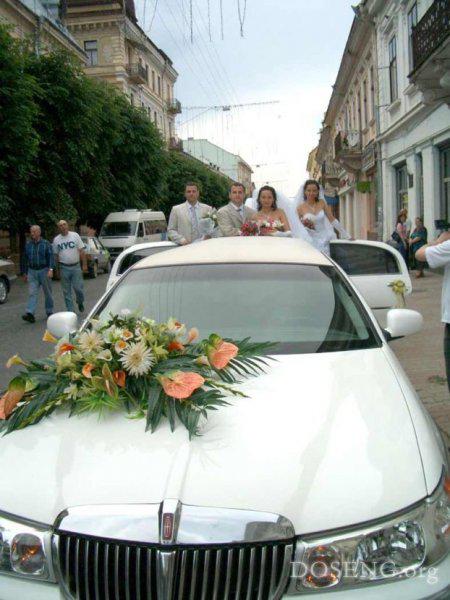 By the way, both young families Grigoraschukov dream of own house, and are very eager to have them, too, gave birth to twins.