With the ever growing population was only a matter of time when people start to build houses under the ground, as the hobbits of Tolkien's tale. Mankind came out of the caves, and only now began to realize that dugouts are environmentally friendly homes. Next 10 homes under the ground is so great that it is, and you can make a move in the dungeon! Cave house in Festus, Missouri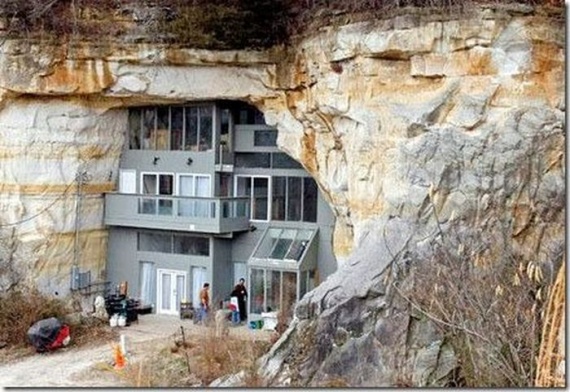 This home is modern enough. Plus it has excellent energy-saving features and has an area of ​​15 000 square feet. The house was built Curt and Deborah Sleeper. The main characteristic of a modern interior with a natural wall of sand. Due to the geometric heating and sophisticated design, eliminating the need for air conditioning and heating.
Before this area was used as a venue for concerts and a skate park. Later, it was sold on eBay for private use.
Malator in Druidstone, Wales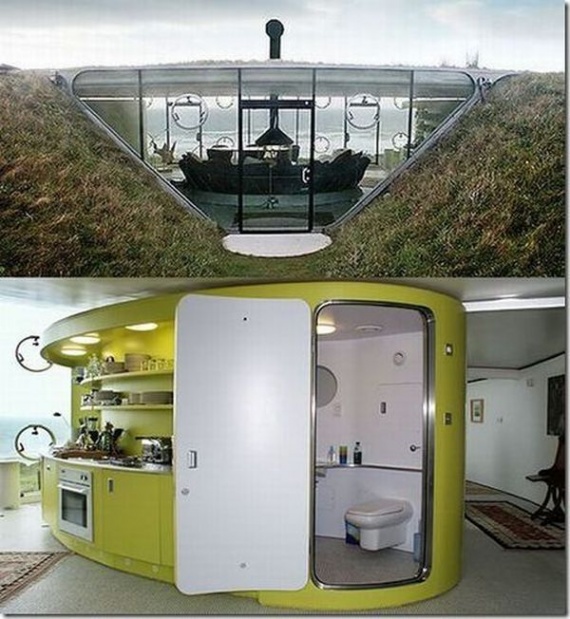 Zhto modern home is considered one of the masterpieces in Wales. With reference to the web site: "The peat roof, a steel chimney and peephole nicknamed this house« Teletubby ». The basic design is very simple, in only one room, the necessities of life, the teams split the colored regiments, while kK outside the house is connected with the surrounding landscape ».
Hidden House in Lower Silesia, Poland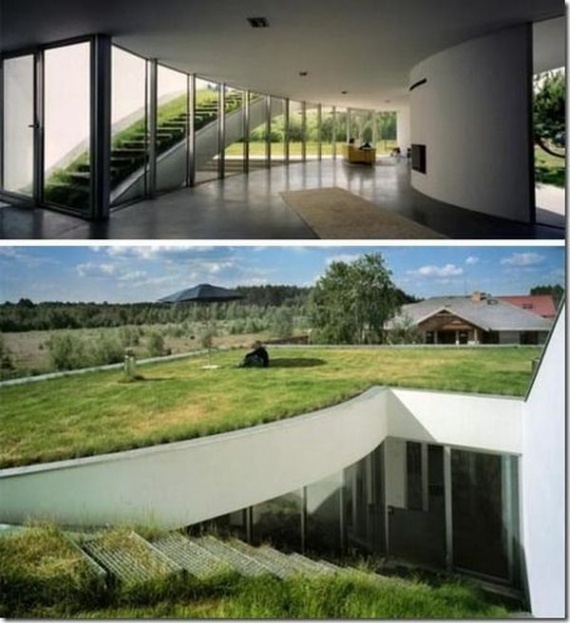 This house, created by KWK Promes, has a grass roof. Can get in only its residents with special steps
Underground house in Great Ormside, Cumbria, England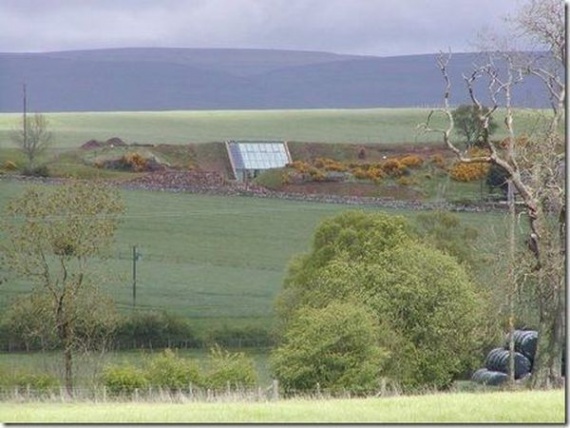 It is built on the site of an old quarry. The house was projected by the architect John Bodger spouses Phil and Helen Reddy
The house on the coast of North Norfolk, United Kingdom