National Reserve "Valley of Death" - the hottest place on Earth. For temperature up to 50 degrees Celsius was held here in 1917, 43 days ...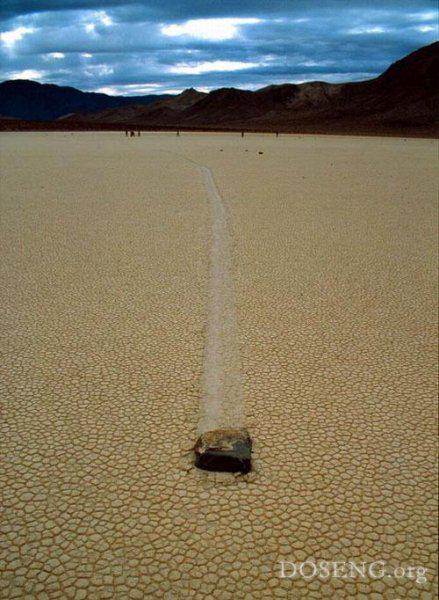 Stones are moving slowly, sometimes zigzag, breaking dozens of meters of the way, leaving clearly visible traces in the sandy ground ...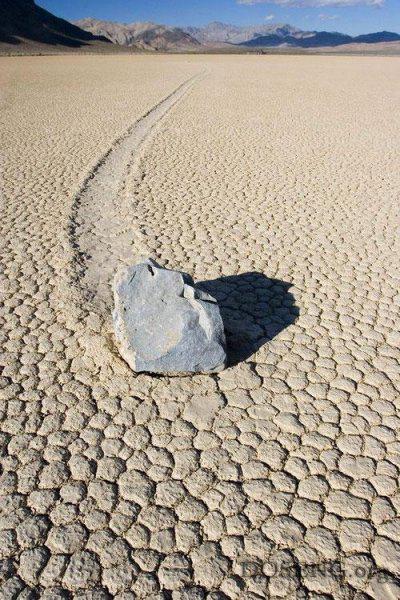 They do not roll, do not rotate, and crawl on the surface, as if someone invisible is pulling them away ...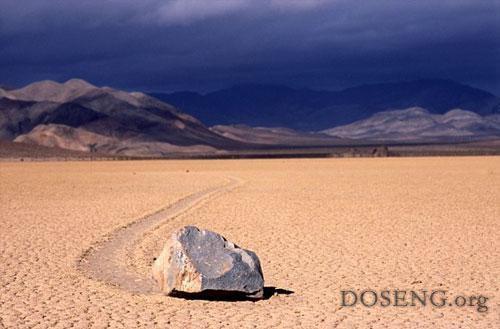 Restless movements boulders repeatedly tried to secure experts, but to no avail - the people did not manage to catch the boulders at the time of travel ...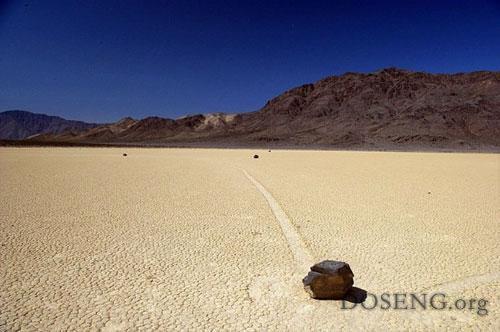 However, observers should move slightly to the side, away from the objects of his observations as they begin to move - sometimes up to half an hour ...