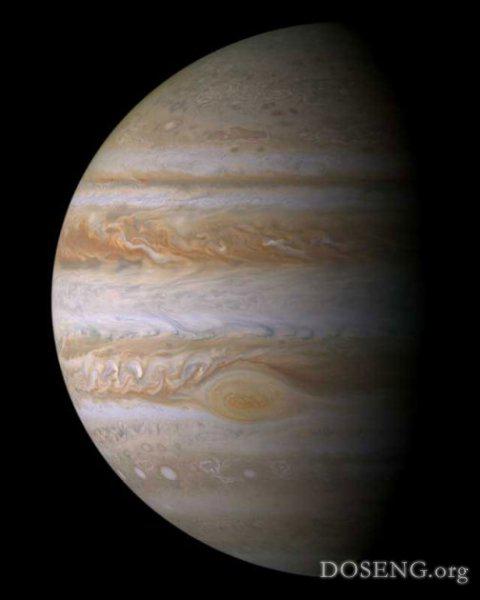 Jupiter in the vicinity
NASA showed images of Jupiter taken with the shortest distance in history. Experts say that this is the most detailed picture of the giant planet. It is made from a distance of 10 million kilometers.
In fact, this picture is made up of 27 separate images taken with 9 positions on board the space Korablin "Cassini" (whose main purpose is Saturn, not Jupiter) in December 2000.
On the surface of Jupiter, you can even see the details of the size of about 60 kilometers.
The agency said that over the photograph worked for so long because we wanted to show people the largest planet of the solar system in all its glory and publish a picture from which the breath away.