In October 2007, the Atari 2600 game console will turn 30 years old, according to the website TG Daily.
Prefix the Atari 2600 went on sale in the US in October 1977. Its cost was $ 199. At the time of launch of the Atari 2600 owners were available nine games.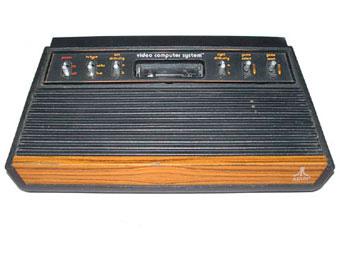 Later, for the Atari 2600 was released more than nine games, the last of which appeared in 1991. Atari, Inc. supported the console until 1992. As a result, the life cycle of the console was fourteen years and two months, which is almost three times higher than other gaming devices. During this time, the world has sold more than thirty million consoles.
The Atari 2600 is considered to be a device popularized replaceable cartridges. Prior to its release, most console only works with the built-in games.