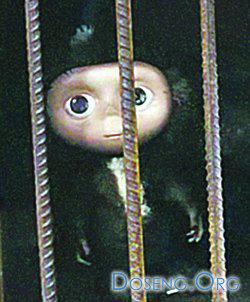 The company "Film Soyuzmultfilm studio" is going to appeal to the creators of "The Best Movie" with the requirement to pay compensation for use in the film image of Cheburashka. And in the event of company Comedy Club Production business will be immediately transferred to the court.
RBC Daily reports that according to the representative, "Film Fund the film studio Soyuzmultfilm" Arnold Tatarintseva, filmmakers, using Cheburashka, violated the copyrights of "Soyuzmultfilm" "We are the successors of the Soviet film studio, and we own the rights on the use of cartoon characters and their individual elements including - the characters, which were created in the studio. Comedy Club Production had to get our permission to use the image of Cheburashka, for which we must receive remuneration ».
"The amount of compensation should be significant, given the popularity of the painting and nature of the violation," - adds Arnold said Tatarintcev. But Comedy Club Production sure - with the rights to Cheburashka all right: "We re-created the character with the help of computer graphics. And the right to use the image is acquired from the author - artist Leonid Shvartsman, "- explains director of filmmaking Denis Nikiforov.
On this "Soyuzmultfilm" in a hurry to answer that Leonid Shvartsman - not the person to whom it was necessary to handle. "The rights to any use of the characters do not belong to Shvartsman, a Soviet film studio. And now - to us. Paying tribute to the authors, we pay them a percentage from the sale ».
Experts believe that this dispute can only end in court: "In the world practice to create a parody of the rightholder's consent is not required. The Civil Code also states that the creation of parodies based on other work is permitted without the consent of the copyright holder. And recognize the best film parody can only court ", - commented lawyers.
Anyway, if there is such a precedent and if the claim "Syuzmulfilma" will be met, it may result in new claims affected by the "abuse» Comedy Club'a Russian filmmakers.