At the airport, there was a giant statue of Wellington Gollum fishing.
The New Zealand capital Wellington is preparing for the upcoming premiere of "The Hobbit: An Unexpected Journey."
Employees of the studio Weta Workshop tried their best, did everything in a big way.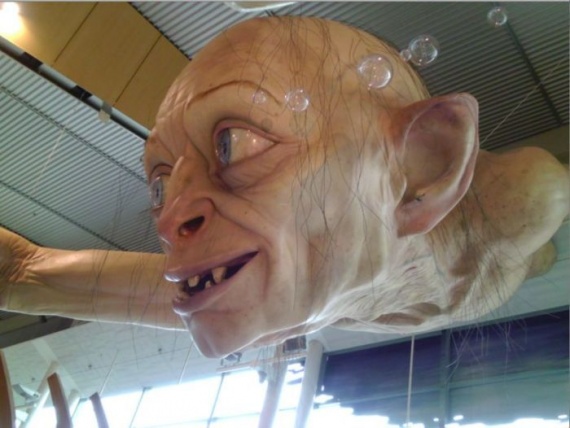 A huge 13-meter sculpture, whose weight exceeded per ton, hung from the ceiling of the terminal 18 workers from Weta Workshop for three days. Some regulars cafeteria had complained so unpleasant neighborhood. However, the Mayor of Wellington Celia Wade-Brown expressed his admiration for the installation and said that he was proud of the creative, unforgettable sights of the capital.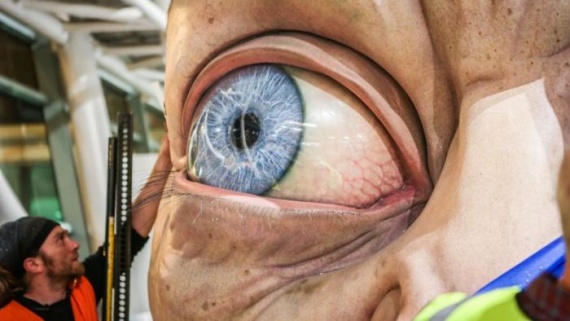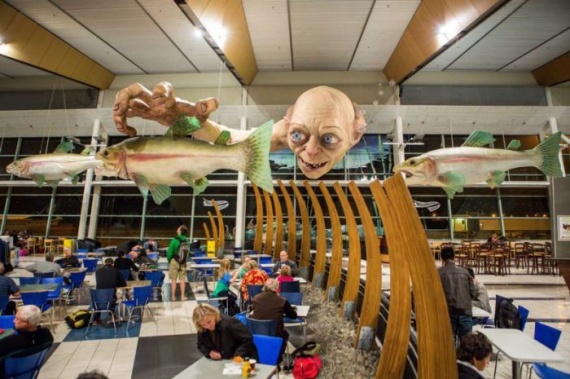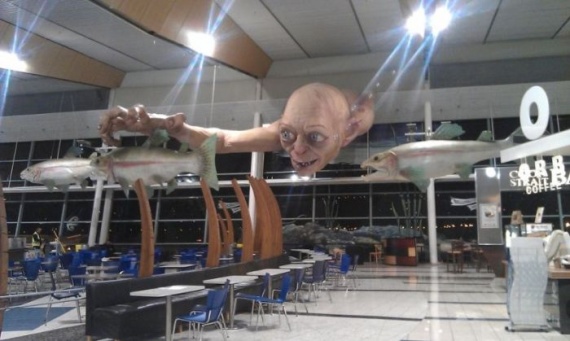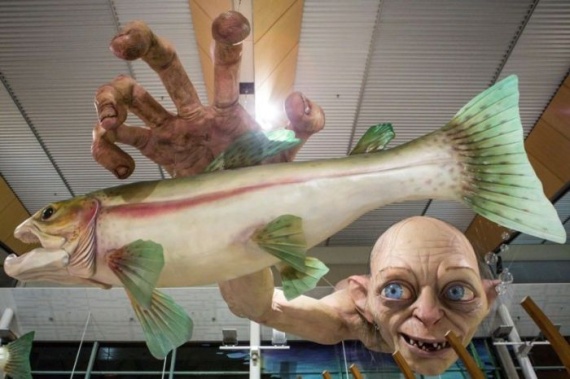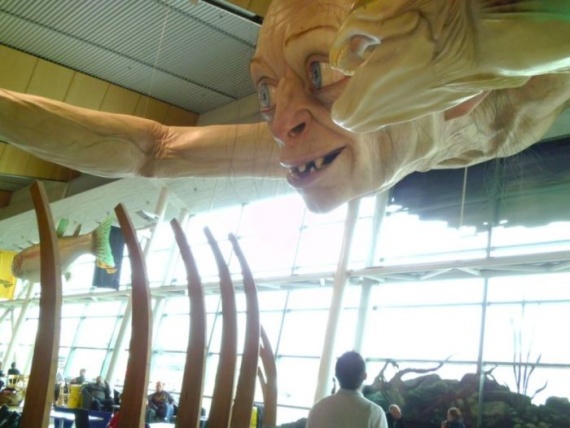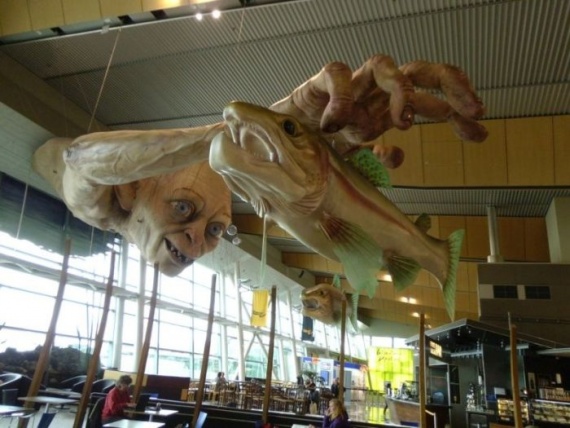 Source:
www.kulturologia.ru