Dubai - one of those cities that are developing so quickly and rapidly, largely ahead of time. Therefore, no one is surprised by the fact that it is based in Dubai the world's tallest skyscraper, or already built the world's first underwater hotel or group of artificial islands in the shape of palm trees and the world map ...
And by 2012 year will be built there also is the largest and highest arch bridge in the world.
The design of this bridge was designed by New York architectural firm Fxfowle, and according to him, the bridge will have a length of 1, 6 km, height - 204 meters, and its construction will cost 817 million. Dollars.
The bridge will have a 12-th lane, and will be held in the middle of the subway line. Its construction will begin in March and end in 2012, the year.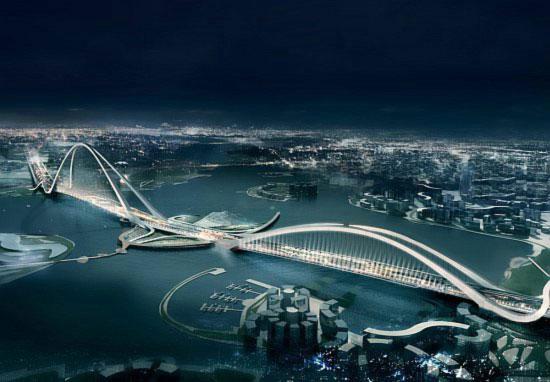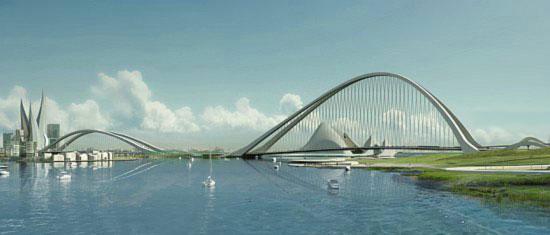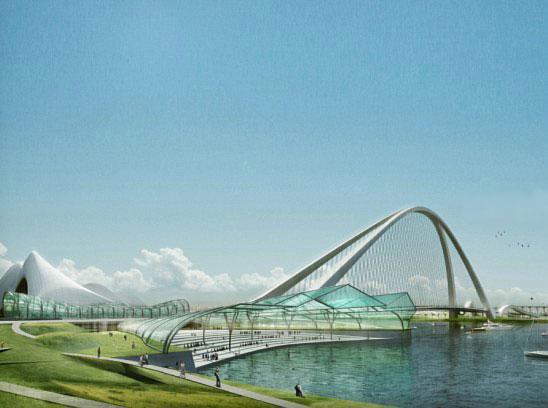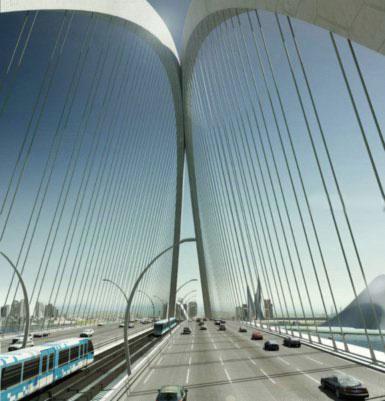 Source