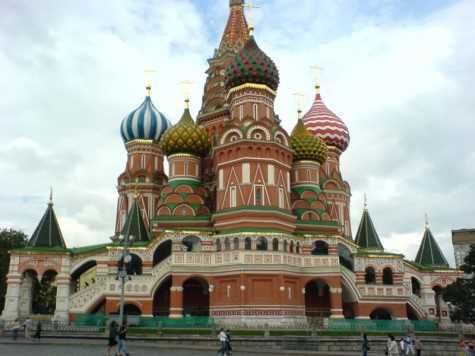 The top seven contenders for the title "Russian miracle" there were changes that merit attention. Interim results of the vote (as of April 23) have shown that the list of leaders the first time since the project has left Moscow, represented by an ensemble of Red Square with St. Basil's Cathedral and the Kremlin. At the same time the Pskov-Pechora monastery made a sudden jerk and moved from 9th to 5th position, becoming one of the leaders noted rata-news. Petersburg Museum-Reserve "Kizhi" and Tobolsk Kremlin, which occupy respectively the first, second, third line in the list of leaders who have kept their positions.
That's how today looks like a top-21:
1. The ensemble of the Palace Square and the Winter Palace, St. Petersburg - 15407;
2. Museum-Reserve "Kizhi" Karelia - 12671;
3. Tobolsk Kremlin - 12496;
4. Vyborg Castle, Leningrad - 12305;
5. Pskov-Pechora monastery, Pskov region - 12002;
6. The Kremlin and St. Sophia Cathedral, Veliky Novgorod - 11997;
7. Cathedral, Kaliningrad - 11792;
8. The ensemble of Red Square with St. Basil's Cathedral and Moscow Kremlin - 11799;
9. Cyril Belozersky Monastery, Vologda region - 10077;
10. Trinity-Sergius Lavra, Sergiev Posad, Moscow region - 8573;
11. Kremlin Annunciation Cathedral and the Kul-Sharif Mosque, Kazan - 8457;
12. Church of the Intercession on the Nerl, Vladimir region - 8391;
13. Naryn-Kala citadel, Derbent, Dagestan - 7406;
14. The complex "Mamaev Kurgan" Volgograd - 6912;
15. Solovetsky Kremlin, Arkhangelsk region - 6625;
16. Suzdal Kremlin and the Cathedral of the Nativity of the Virgin Mary - 6609;
17. Tower on Mount Akhun, Sochi - 6594;
18. Bridge over the Yenisei River, Krasnoyarsk - 5862;
19. Mound Arch, Chelyabinsk region - 5837;
20. Astrakhan Kremlin - 5513;
21. Ivolginsky Buddhist datsan, Buryatia - 4601
May 10-13, 2008 as part of an expedition to the cities-participants of the "Seven Wonders of Russia" the staff of the magazine "World Pathfinder" go to Derbent. Reporters visited Naryn-Kala citadel, claims to be the "Russian miracle". Guests will take the administration of the city of Derbent and its head Felix Kaziahmedov. The expedition members will stay in Derbent 4 days and will hold a traditional press conference on the prospects of development of domestic tourism in Russia as a result of the implementation of the "Seven Wonders of Russia".