Japanese masters in the face of studio Premier4509 presented fresh one modification program for newborn supercar Lamborghini Gallardo LP560-4, which is so exclusive "wrapper" is very similar to a compact version of the ultrasonic "male» Lamborghini Reventon. Series - the only limit is strictly 1000 copies.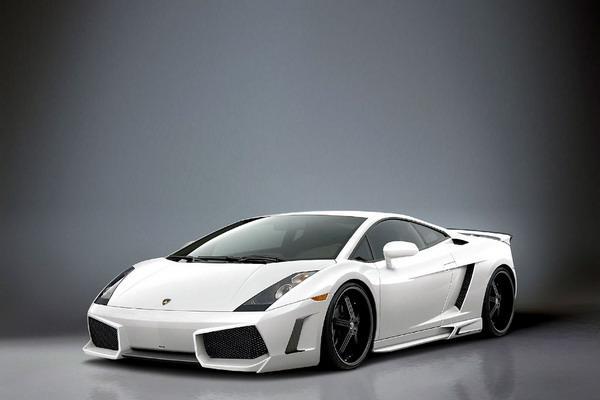 And really - the spitting image of baby Reventon, with its typical sharply accentuated forms fighter interceptor. Of course clearly in this ultra-isolated front proportion represented by two powerful air visors and a small spoiler lip-centered. Next line "interceptor" gently moves to the threshold and gradually merges in the vast and presented a couple of spoilers and diffuser tail. Body elements - of course carbon.
As for the modernization of the chassis, as well as the V10-engine, there is yet full of suspense - silence. Most likely - in development. And if so, then most likely the novelty will be endowed with a capacity of approximately 600 horses, which will allow to reach a maximum speed of over 340 km / h and accelerate to hundreds less than 3, 5 seconds - beast.
Interesting, but the official website of the manufacturer does not allow us to "read" more. Trust remains a simple method - a phone call, who explained that this series will be officially presented just a couple of weeks and that almost all the series have gone under buying.