Landy Cognac Brandy Company calls its products a new generation of cognac. According to the logic of the brand, drinking their brandy must be a new generation.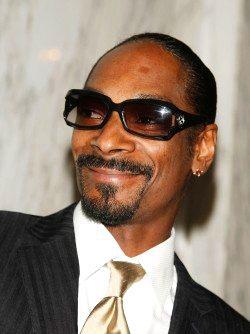 Therefore it was decided to make a puny rapper Snoop Dogg official representative of the brand for what he promoted this divine drink in the young masses.
I must say, Mr. Dogg gave himself an alcoholic case one of the past: it is already ahead of such giants rechetativa as Dr. Dre, Jay-Z and P.Diddy.
As for the brandy, all it seems to be credible. For example, the unusual design of the bottle in the form of a female figure, dressed in a red strapless dress and a hat, or the fact that the drink made from the fruit of the famous vineyards in the region of Cognac.
Prices range from $ 20 to $ 300.