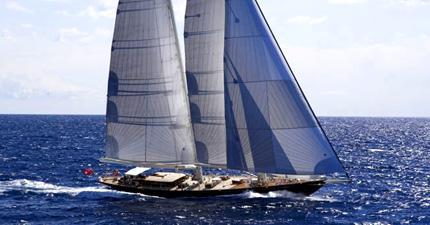 This Dutch project was created to ensure that you are having such a beauty, fell in love with sailing yacht details sport.Nekotorye named Skylge made with the addition of carbon fiber. A keel so beautiful that will make anyone feel like a conqueror of ocean space.
Inside it is very spacious: in addition to the dining room, living room and master cabins, the yacht also features four guest cabins. Upstairs there is a place equipped with sofas and roof, for spending time outdoors.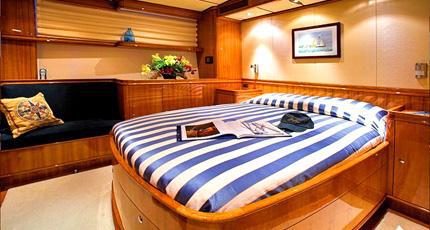 In short, the yacht is undoubtedly suitable for a party in a big way in the middle of the ocean. You can be sure - your holiday get many of your friends (if not all). It is not fit here quite problematic - the length of boats over 42 meters
The yacht was designed and built by Holland Jachtbouw and Hoek Design in 2006.
Price: 14.95 mln. Euros.