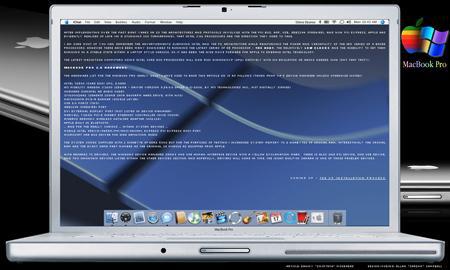 New development of MCE will increase the hard disk capacity in 17-inch laptops Apple MacBook Pro up to one terabyte, reports PC World. The laptop is proposed to equip the two-2, 5-inch hard drives with a capacity of 500 gigabytes each.
One of the hard drives installed in place of the standard hard drive MacBook Pro. The second 500-gigabyte HDD replaces the optical drive of the notebook.
Instead Lost integrated optical drive offers an external MCE. It comes with two hard drives, and connects to the port USB.
Sales MCE kit for memory expansion MacBook Pro will be May 16. Its price in the US of $ 799.
The standard laptop Apple MacBook Pro is equipped with a 250-gigabyte hard drive. Optsialno in the laptop can be mounted 300-gigabyte drive.