This concept has proved once again that the German automotive industry has a future - and even what!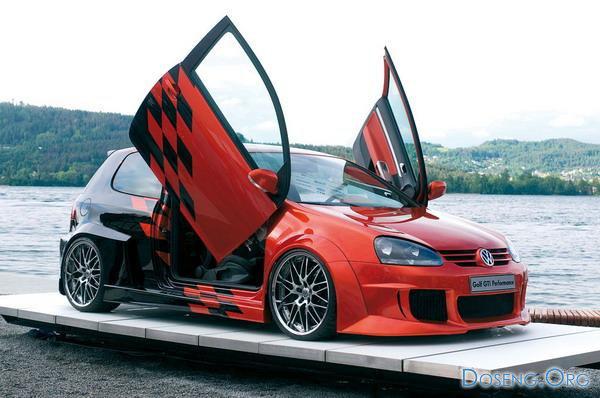 This ultimate model Golf GTI concept has been developed and embodied in the life of a couple of students studying technical and design "case" directly concern at Volkswagen.
Hearts studio became a Golf GTI Performance 355-hp two-liter TFSI-unit with a maximum torque of 480 Nm, where power transmission is carried out using shestistupenatoy DSG box on the permanent four-wheel drive. In addition, a strong blow envy of fans three letters «GTI» did open the top door, sport suspension, specific wheels, exclusive lacquering and complete "stuffing" in the cabin, which was submitted to Sport seats, doroguschy multimedia system and a kind of "GETESHNOY" originality.
Price of the concept, but rather its development - is unknown and likely forever remain a mystery.