Audronis Gestautas (Audronis Gestautas), avtodizayner from Lithuania, took an ordinary Mercedes CL-Class, and turned him into a car that will make passersby on the street to turn around after him. However, not the fact that everyone will be delighted with him.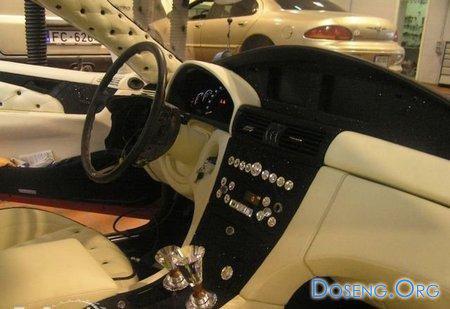 Judging by the photos, not everyone may like the look of the car. At least not all of us prefer the 30-inch front wheels and 40-inch rear!
Andronis Gestautas called his creation AG Excalibur, in honor of the legendary sword of King Arthur, once ruled in England.
The exterior design of the car controversial Andronis tinted few changes in the interior - especially effectively looks trim crystals from Swarovski: the size of the largest of which is 25 cm and, in fact, it is the shift knob.