One of Japan's largest electronics manufacturers - the company Hitachi - released for sale Wooo W62H clamshell with TV functions.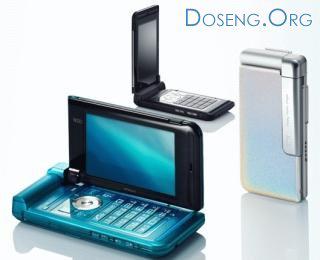 A notable feature of the new items is 2, 8-inch OLED-display with a resolution of 240 x 400 pixels that can be opened in two directions for easy viewing of mobile TV transmission standard 1Seg.
The phone is also equipped with a module Bluetooth, TV-out, media player, web browser, email client and supports popular office document formats.
The model is equipped with a set of English-Japanese dictionary of various subjects, three-dimensional games and 800 MB of internal memory which can be expanded up to 8 GB with the help of cards format microSD. Hitachi Wooo W62H also be used as a mobile terminal for contactless payment thanks to the chip FeliCa.
The dimensions are in the closed position does not exceed the 106 x 51 x 18 mm 2, the novelty weighs 122 grams. In the call, the phone can work up to 4, 5 hours of standby time - up to 230 hours.
To get the device in Japan can be the operator KDDI in three body colors - blue, black and silver.