Not so long ago the Italians was commissioned supercar based on the Ferrari Enzo - American collector James Glikenhauz (James Glickenhaus) wanted to revive the famous Ferrari 330 P3 / 4. Now people from Pininfarina received another order - this time the car will be built on the basis of Rolls Royce Drophead Coupe.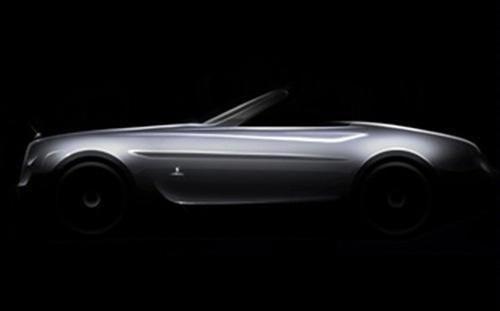 Customer Name is hidden, well, from the Pininfarina Hyperion, namely the so-called future car, they showed us how to sketch usually only one side view. According to some reports, the style of the convertible will be executed in accordance with the car until the Second World.
Pininfarina Hyperion premiere will be held in August at the Pebble Beach Concours. Incidentally, this is not the only novelty, expected by Pininfarina - the fall in Paris, they have to show a concept electric vehicle.