Hooray! All the same, the veil of the unknown and the Internet opened a little added another charged sports car.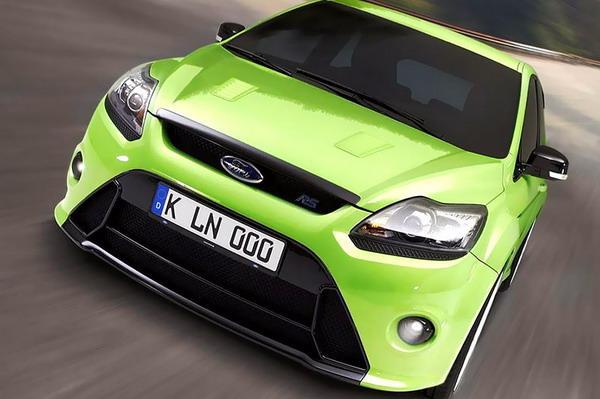 The new Ford Focus RS, the information which has hidden in a "closed bank" has decided to slightly propiarit its official premiere and adequately lighted, presenting himself in a couple of official photographs.
While there is absolutely no official information about the new product. You can only take advantage of what was given at the mercy of the media.
Referring to the rumors and gossip, it can be argued that the new Ford Focus RS is equipped with an engine capacity of about 350 horsepower. In addition to this you can add on an aggressive body kit with extended wheel arches and air "gills", sport suspension, strong-strong brakes and exclusive salonchik submitted a complete set of leather, Alcantara and Alu elements.
All - no more information! We can only wait, but not for long. Officially, the new product will be presented at the Paris Motor Show this fall. Zhdems!