New York suddenly appeared in a new guise - on Thursday morning in a local bay suddenly appeared four waterfalls in height from 30 to 40 meters.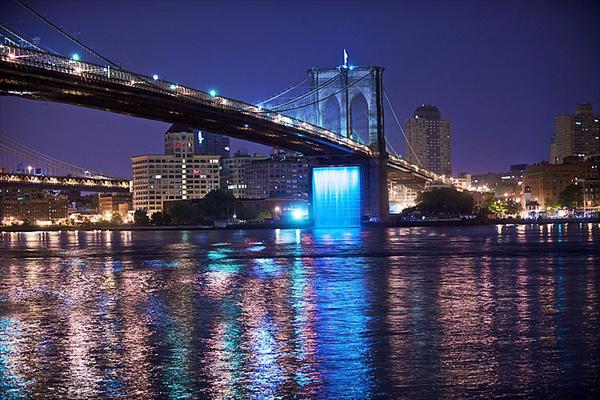 Bay of major US cities and several regions of the East River, which bathes the central district of New York - Manhattan - on the east side was decorated with artificial waterfalls, a fantasy Danish architect Olafur Eliasson (Olafur Eliasson).
It is reported that the construction of the waterfalls at a cost of 15 and a half million dollars and they erected in New York two years in secret under the cover of night. Admire them will be until 13 October.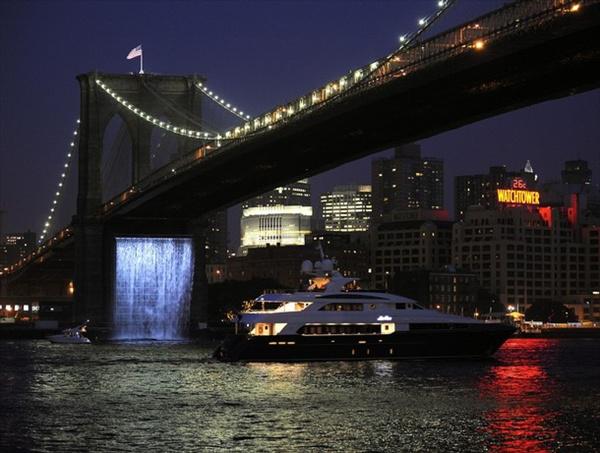 The principles of action of artificial waterfalls is quite simple - water flows from the top-level facilities, similar to scaffolding. There it is fed by pumps.
Two waterfalls placed near the piers of Manhattan, the third - near one of the pillars of the famous Brooklyn Bridge, another - in New York harbor.