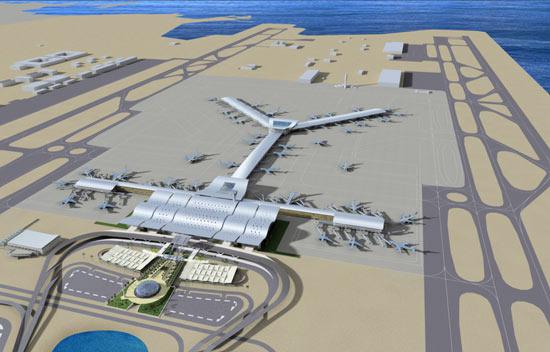 Modern architecture could not be better reflected in the architecture of airports that have long been to many countries and megacities original card.
We offer you an overview of modern airports that have recently been built or will be built in the coming years all over the world: Doha (Qatar), Islamabad (Pakistan), Uruguay, South Korea, Indianapolis and Miami (USA), Shenzhen, Shanghai and Beijing (China) Bangkok (Thailand), Heathrow (London, UK), India, Toronto (Canada), Abu Dhabi (UAE), Madrid and Bilbao (Spain) and Jeddah (Saudi Arabia), Sendai (Japan), Israel.
The international airport in the capital of Qatar
It is expected that the airport in Doha by architects from HOK will be completed in 2009-2010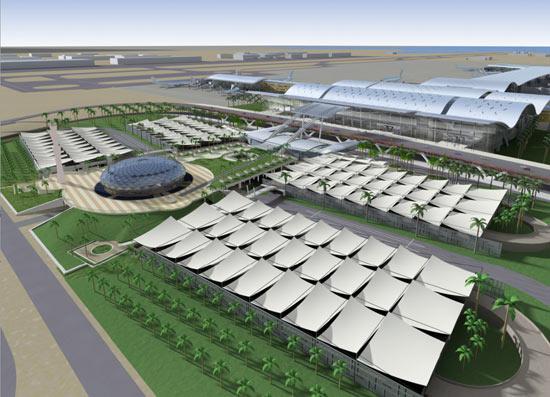 International Airport in Islamabad, Pakistan
The project is jointly developed by EDI limited and CPG corporation. It will be built in 2010.
Airport in Shenzhen, China
The project was designed by the architectural firm Massimiliano Fuksas (Massimiliano Fuksas).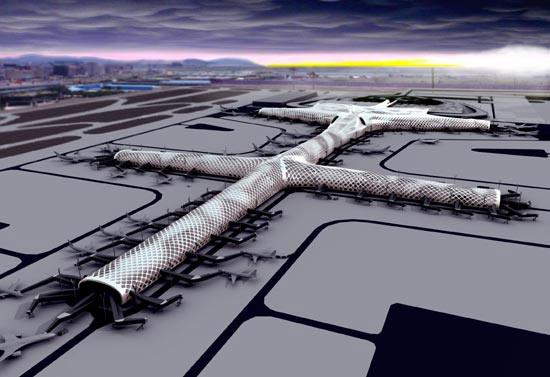 The international airport in Bangkok, Thailand on the project Murphyjahn