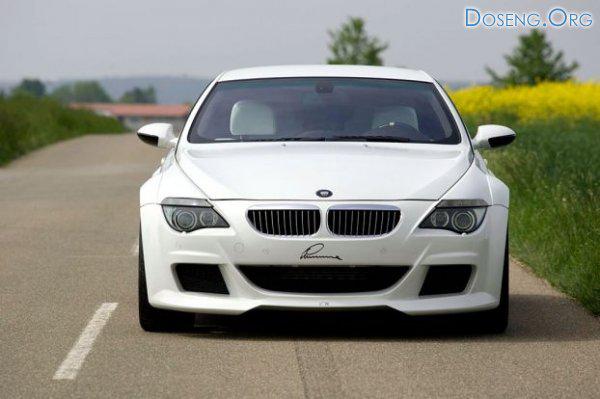 New supercar CLR S 600 from the tuner Lumma added significantly to the "breadth»
Lumma quietly gaining weight. His latest innovation based on a brand new "Six» M BMW, tuner presented the "baggy" option modification CLR 600, where everything else was the same additive in the form of shaped as letters «S».
What can I say! Of course, this option CLR S 600, compared with the present in Essen differs only in its very wide body kit, as the power core has remained the same - the native 507-horsepower V10 with speed limiter removed, allowing to do right up to the maximum speed of 300 km / h. < br />
Bodykit "six" in turn, is very challenging and very massive in its proportions. Studio masters had to expand the tail section - in particular the wheel arches - five centimeters on each side, put a more powerful front spoiler, lower thresholds and his grimace impressive diffuser. In addition to such aggressive optics has been added to the exhaust chetyrёhstvolka and exclusive 21-inch black wheels with tires of the dimension 255/30 and 295/25. Rounds out the package down to 35mm sport suspension from the masters HR and powerful braking system.
Do not disappoint the new modifications and interior supercar, which this time was presented in black-and-white leather equipment, applications of carbon and alu.
Price new items not yet been reported.