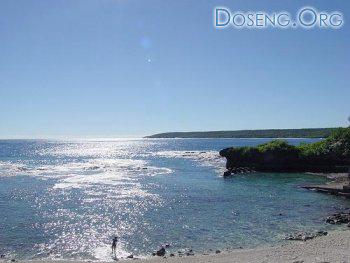 The tiny country of Niue, located in Oceania, the world's first able to give each of the children living in it on the laptop.
August 21 every schoolchild junior and senior classes received a laptop XO, distributed in the framework of the One Laptop Per Child. The main goal of OLPC is precisely the issue of a laptop for every child in the world.
Total Niue live on less than a thousand people. Island state administration has donated 500 OLPC laptops. Distribution of residents Niue laptop is part of the broader issue of shares by the inhabitants of the Pacific five thousand laptops.
High school students to Niue with free internet access. Thus, they can go with XO to the network. If the island school install a special server owners XO can not connect to the Internet to transmit information to each other at a distance of a kilometer.