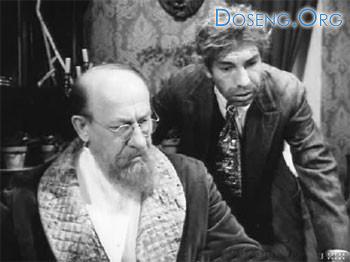 - A etit fucking professor. Come on, drink with us.
- And you do not like the proletariat.
- And would not you !?
- And so that really - this is not ...
- Atavism.
- They beat you on the behind with his boot?
- Beat will, Dad?
- Bourgeois.
- In turn, the sons of bitches ... the queue!
- Do you feel sorry?
- Take everything, and share ...
- That's all you have, as if on parade ...
- So behave yourself!
- You criticize his vain lovely.
- Where am I going harchevatsya?
- Lord all in Paris.
- Yes, I do not agree
- What Engels and Kautsky?
- With both
- Give papirosochku, you got striped pants.
- Give him a herring!
- I wish to all!
- And what you can offer on its part?
- Ivan Arnoldovich, humbly ask not to offer Sharikov beer.
- From Faust's retort homunculus created!
- I tell you the truth, 4th May 1925 raid on Earth celestial axis.
- Torments themselves as under the tsarist regime ...
- We have to you, Professor, and here for what reason.
- Do not no one ever tear.
- Do not read Soviet newspapers before breakfast.
- So in fact there is no other.
- That any and do not read.
- Offensive words can not express!
- Am I obozhru Economic Council if the garbage poroyus.
- Back off, nit.
- Collar, anyway, that the portfolio.
- A beer, a couple more.
- Believe, Philip Philipovich?
- Needless to believe - and so everything is clear ...
- Professor! "Strange and pretty meaningless," it's Glavryba !!!
- Professor, he fell off the tail!
- Ry-ry-ry, strange and pretty meaningless! Strange and pretty meaningless!
- Wipes - to tie - here, so sorry, so sorry, merci
- The question is, who their Poper? It did just these very songstress.
- Oh, we pressed them, crushed ...
- Filipych, well, rather well!
- Enough talk ... lives - lives.
- How do you prevent Professor Mechnikov?
- Damn, look - live! But, early izdohnet.
- Pure as the tram!
- What do you want, gentlemen?
- Something you oppress me sick, Dad.
- The ball will develop into an extremely high psychic personality.
- It's wonderful, I swear to God ...
- It's some kind of a shame.
- I'll drink vodka?
- I took the most important dog ticket.
- I still drink vodka !?
- I'm handsome! It is possible that my grandmother had sinned with a diver.
- I'll show you your mother!
- I seriously injured during the operation.