In the German city of Duisburg (Duisburg) the opening of the largest mosques in Germany.
The mosque is a structure with a silver dome of the 23-meter-high minaret and "growth" in the 34 meters. Within the Muslim temple is room for 1,200 worshipers, as well as a community center and a religious school. Initiated the creation of a mosque in Duisburg became the local Muslim community.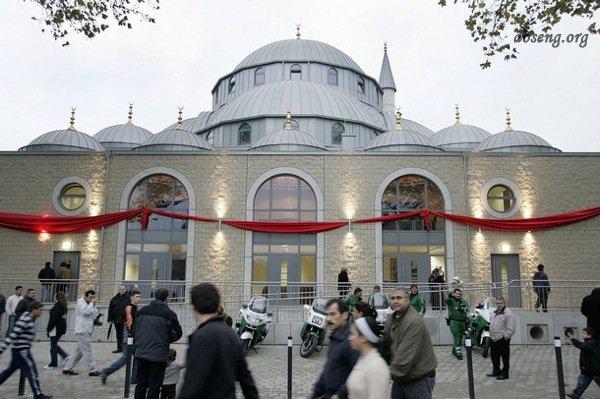 Opening of the largest mosque in Germany, Duisburg. Photo: Reuters.
Half a million lives Duisburg is the second largest (after Berlin) the Turkish community in Germany. District Marksloh (Marxloch), where he built a mosque can be easily confused with Istanbul or Ankara: Signs around the Turkish language and dominant in conversations between pedestrians oriental language.