Each year the photos from Pakistan Multan surprise. In four million city, one of the oldest religious centers in Asia, held a three-day festival of Sunni Muslims, which is considered the second largest number of pilgrims meeting of the Faithful (after visiting Mecca during Ramadan).
Interestingly, the speed at which the train rides ???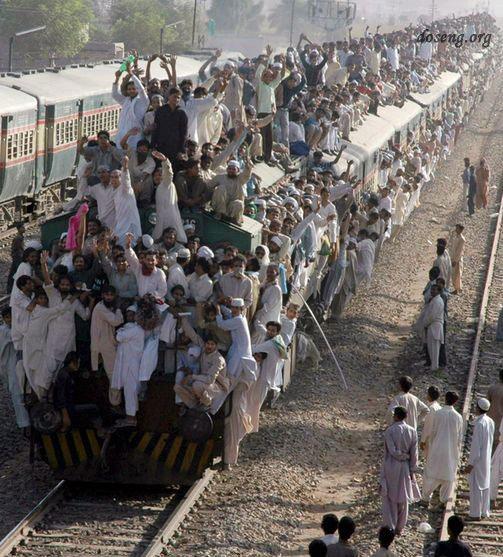 After the end of the festival, the organizers provide a number of free pilgrims trains in different cities of Pakistan. Importantly, the mood at all a good note. While sitting on the roof or hanging on the footboard not have an hour or two, and much more.