On the Internet there was an amusing video in which filmed motorcade of President of the Republic of Chechnya, Ramzan Kadyrov. The video shows how the column of cars racing on public roads at very high speed (according to some estimates, about 150-170 kilometers per hour).
But a far greater interest are the cars that were in the motorcade of Chechnya leader. It turned out that Ramzan Kadyrov immediately escorted 56 cars. And this is not the cheapest machine. On the track in the order of go the following models: two BMW 5-series, three Porsche Cayenne, two Mercedes-Benz S-Class, Porsche Cayenne five, six Toyota Land Cruiser, again and again Porsche Cayenne Toyota Land Cruiser. Then lots of other cars of various models.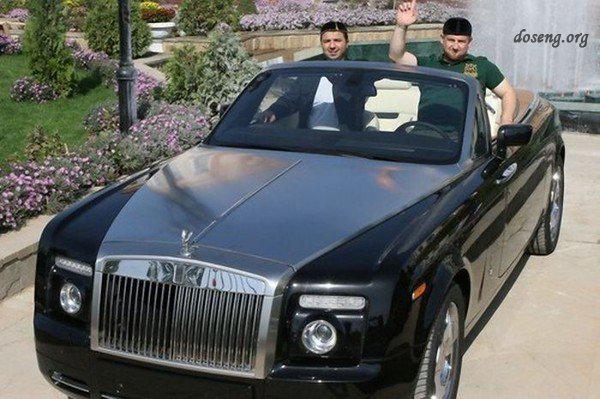 This one machine, for example, Lamborghini Reventon. Issued 20 pieces. Price - more than 1 mln. Euros.