18-year-old girl at a speed of 100 km / h flew into the car.
In the car, in which she ran, rode a family with three year old child.
The incident would not have happened if she had at that time not gaining SMS.
Here the machine into which crashed girl: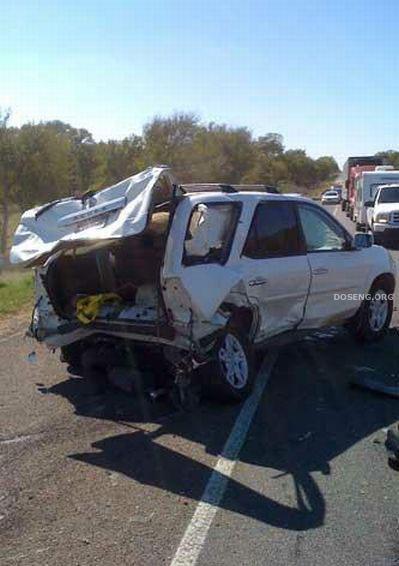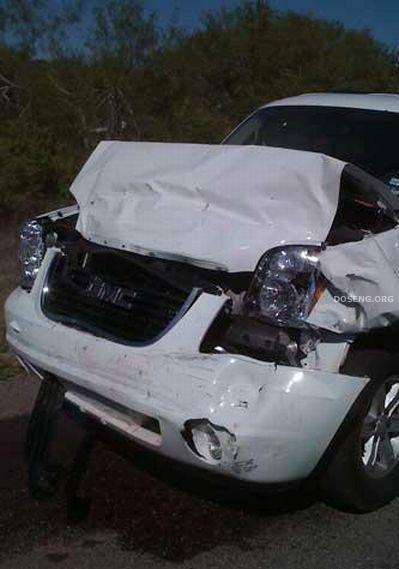 Itself the culprit accident was left without a scratch.
Most affected by the accident suffered little Griffin.
Here's a photo of him before the incident: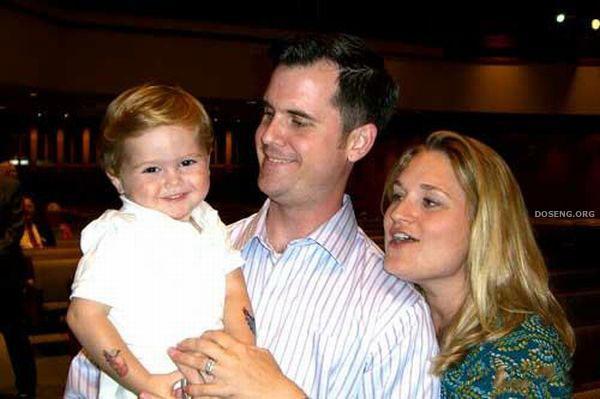 But his photo on the day after the 4-hchasovoy recovery operations after numerous injuries of the skull.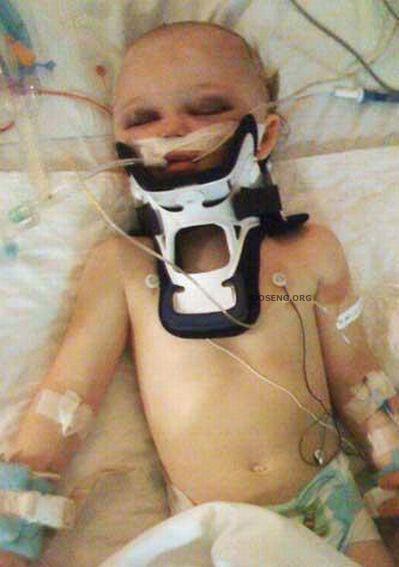 Toddler killed or would be for life confined to a wheelchair, if doctors do not promptly took him to the hospital by helicopter.
On the fourth day after the operation - Griffin watching a movie on iPhone father.