On Saturday and Sunday August 15-16 in "Crocus Expo" held final stage V of the International Championship "Formula Drift". Event guests waited isolation exciting fight pilots and PRO STREET series, spectacular twin races in the spotlight, and a special guest from America!
Drift - controlled drift is when the car at high speed should fit into the rotation. To win in this competition, there is little to pass a line faster than anyone, you should still do it beautifully. Popular in Japan, Europe and America drift slowly beginning to gain momentum in Russia. Only in the last few months in Moscow and St. Petersburg hosted a series of major events in which Russian drifters were able to show their driving skills, and the audience - to see the scale on the organization of the show.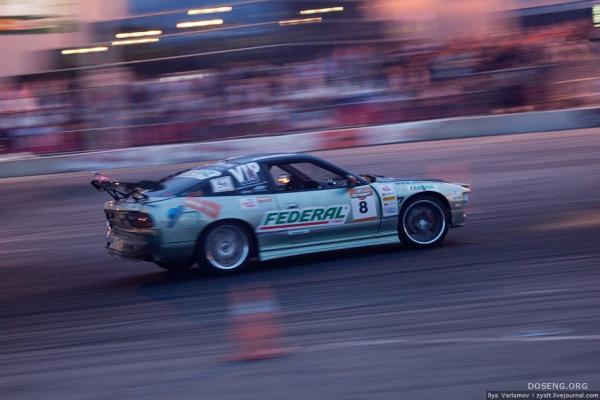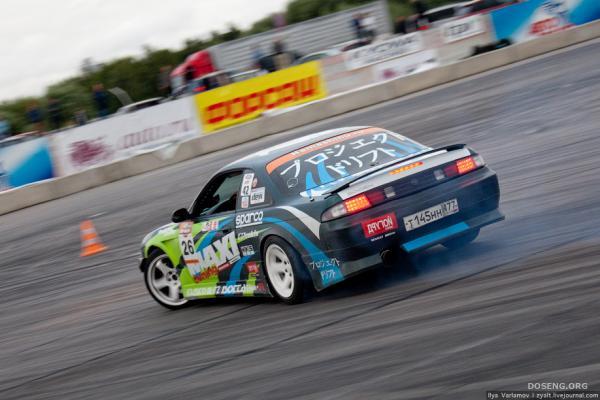 1) Drift - (from the English. Drift) special technique of driving in a controlled drift the rear axle on a circular section of the race track, and only on the asphalt.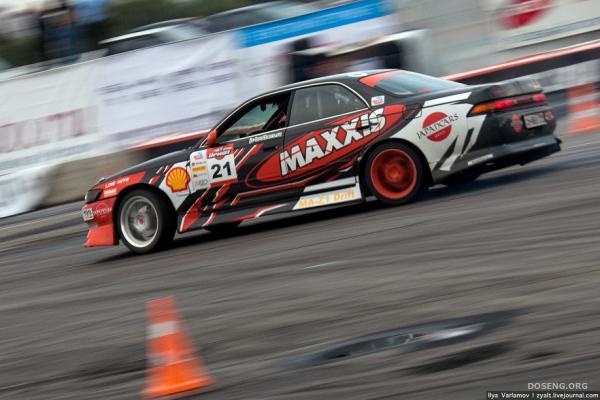 2) An important feature of competition drift is that the winner is not determined at the time of the plot, as in other competitions.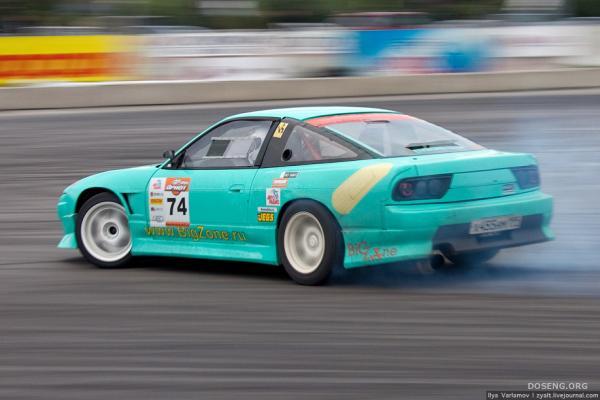 3) drifting evaluated parameters such as the trajectory of the vehicle, speed, angle of passage skid and definitely entertainment arrival.