Scientists working on the Japanese corporation "Suntory» (Suntory) to create a real blue roses. Atsuhito Osaka company representative said that the sale of unique roses with petals bright blue color in Japan is scheduled to begin in 2009. Approximate price - 20-30 euros.
According to experts, after the new variety will go on general availability, he will be able to win at least five per cent of the world market sales of cut roses, annual turnover is about 1, 2 billion dollars. Provided they can overcome the ban on the sale of plants genetically engineered to exist in many countries.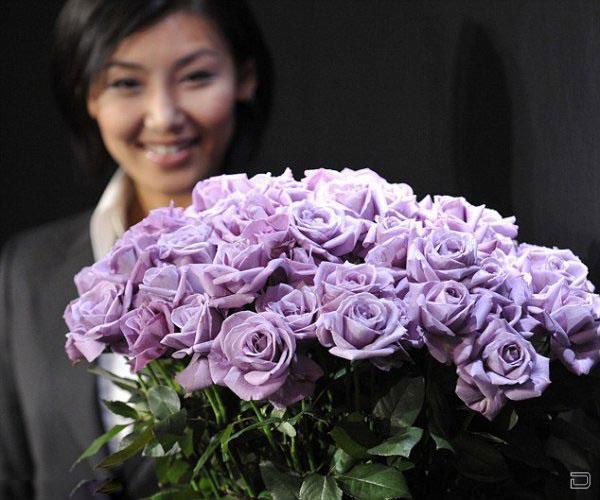 Now experts of the company "Suntory" conducted tests of an experimental batch of genetically modified blue roses in the US and Australia. "Experts have always believed that to grow a blue rose is impossible, it is approved and pushed us to experiment," said Mr. Osaka. Why the color blue was so moody? The chromosomes rose no blue pigment delphinidin gene that determines the color of a range of colors (for example, delphinium), berries and vegetables (in particular, its a lot of peel eggplant). In addition, the pure blue petals need some more coloring agents, and the appropriate level of acidity, and rose all this lacks. However, scientists from the "Suntory" identified a gene that is responsible for the blue color of pansies, and brought him into the structure of the rose plant.
Corporation "Suntory" is engaged in the creation of blue roses for many years. In fact, this company specializes in the production of alcoholic and non-alcoholic beverages, but their interests are not limited to this. It has its own Institute of Advanced Technology (Institute for Advanced Technology), which conducted a very serious biotech research. In 1990, "Suntory" teamed up with "Kalga Pacific» (Calgene Pacific). This biotechnology company whose sole purpose was the creation of blue roses, came in Melbourne in 1986 of its employees in the course of numerous experiments managed to produce blue carnations and roses lavender, but the long-awaited message about the appearance of a blue rose from Australia and was not followed.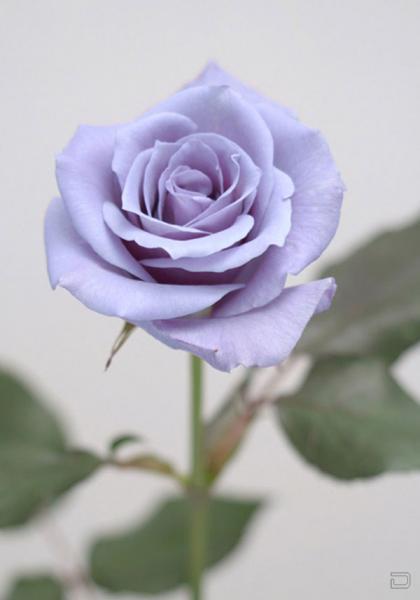 The very first "Blue Rose" (or rather, the similarity of the blue) was obtained brothers Cochet - remontant hybrid «Souvenir de la Reine d'Angleterre» (1855), which is acquired after flowering blue. Then there was obtained a rose vine «Veilchelblau» Schmidt in 1909, which is very much appreciated by amateurs for their small semi-double flowers of magenta color, after flowering acquire bluish tone. In 1974, Mejia was one of the famous Hybrid Tea varieties «Charles de Gaulle», purple with a strong pleasant smell.
"Blue Rose" - floribunda «Shocking blue» (1975), Hybrid Tea Rose «Blue river» (1984) - were received Cordes. The most purple violet rose floribunda «Rhapsodie in Blue» (Kaulishou - Warner 2002) - considered to date the most blue. It may be noted also rose floribunda «Blue Parfum» (tantalum, 1978), with lovely blue and purple flowers and strong scent.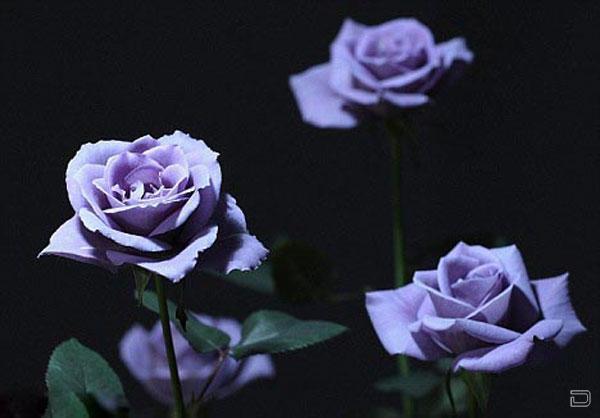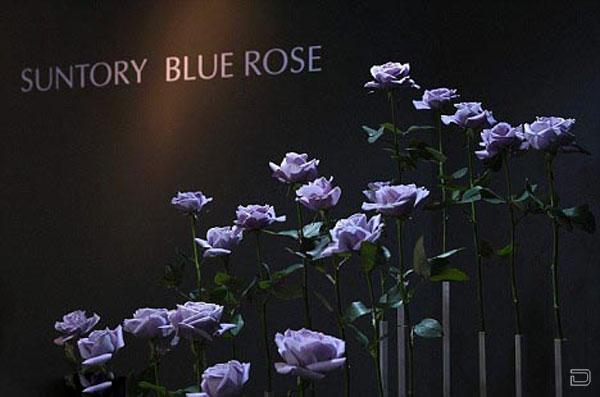 Among the diversity of the surrounding to express their feelings, roses reserve unbeaten centuries leadership. We express using roses sorrow and joy, respect and pay tribute to the deceased, and congratulations newborn. For example, white roses have always been a symbol of purity and innocence. Roses maroon as scarlet signify passionate feeling of love, passion and frenzied admiration. Pink roses are a symbol of elegance and refinement. Green Rose, who not so long ago were the guests of florists, mean abundance and generosity. It was an unusual green buds of roses are a symbol of fertility. Maybe a blue rose will become a symbol of mystery, mysterious and inaccessible ...