The ship's length - 361 meters, width - 66, and its highest point above the water surface to 72 meters. Displacement liner - 225 thousand tons. Oasis is 40% more than any other cruise ship in the world. With 16 decks in 2704 cabins and can accommodate 6,360 passengers and a crew of 2,100.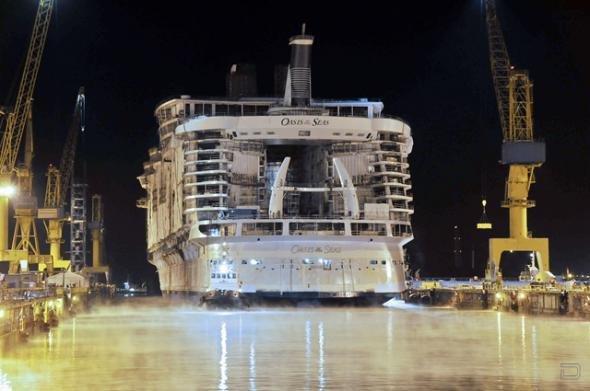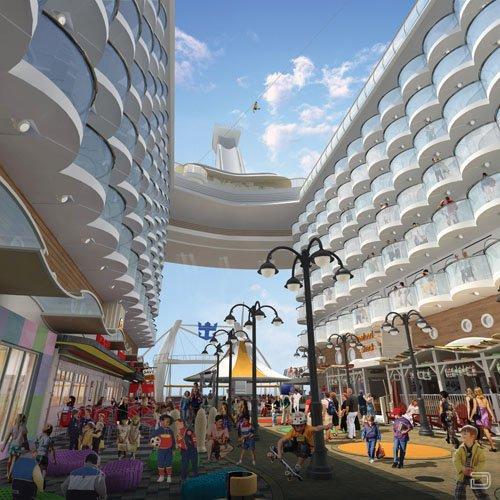 The liner will mainly ply the Caribbean, based in Florida Fort Lauderdale port. Building its twin ship called Allure of the Seas is scheduled for completion in late 2010, said the BBC.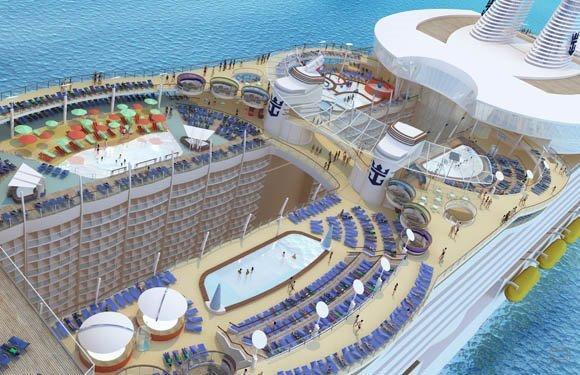 On Saturday morning, Oasis of the Seas will attempt to swim under the bridge across the Great Belt, connecting the island of Funen and Zealand in Denmark.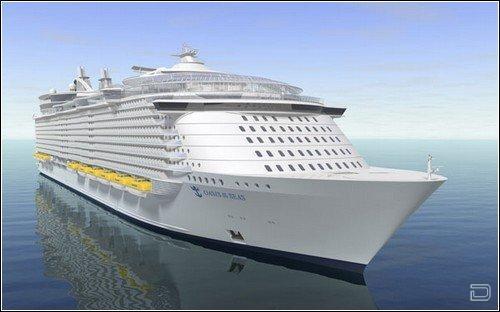 The problem is that the liner 7 meters higher than needed to sail under the bridge, but if you put his telescopic "pipe" height of 6, 15 meters, the worry will only need about what to do with the remaining 85 cm.