Driver in Germany could leave on the track with the money not only for the "cause", but also "the word." All-German automobile club (ADAC) in early November, published the results of a study conducted on the basis of the sentences handed down to drivers under Article 185 of the Criminal Law (§185 StGB): «The insult is punishable by imprisonment for a term not exceeding one year or a fine. Insulting, accompanied by the use of physical force, shall be punished with imprisonment up to two years or a fine. " This article is, of course, applies not only on the roads, but also in all other situations.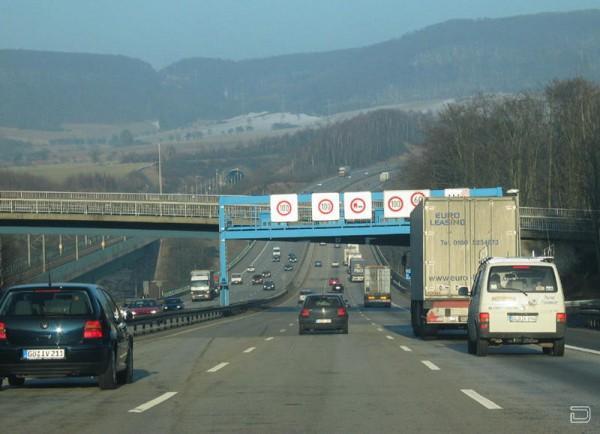 The list, compiled by the authors of the study, divided into two parts: the penalties for speech and expression, the penalties for gestures.
Penalties for words and phrases, and not the toughest:
Bekloppter (moved, lunatic, idiot) -? 250;
Dumme Kuh (stupid cow) -? 300-600;
Witzbold (wit-taught, humorist) -? 300;
Du armes Schwein, du hast doch eine Mattscheibe (where you're going, unhappy pig) -? 350;
Wegelagerer (thug with a big road - about the police?) - 450;
Zu dumm zum Schreiben (quite stupid, even not learned to read and write) -? 450;
Du blödes Schwein (stupid pig) -? 500;
Hast du blödes Weib nicht Besseres zu tun? (Dura, you do nothing?) -? 500;
Request to the police to "you» (du) -? 600;
Dir hat wohl die Sonne das Gehirn verbrannt (More sun brains burned out?) - 600;
Bei dir piept's wohl (Not all at home, "interference" in the head?) - 750;
Verfluchtes Wegelagerergesindel (damn bandits, rabble wayside) -? 900;
Wichtelmann (Dwarf) - £ 1000;
Bullenschwein (Pig in uniform - a combination showing the middle finger) - £ 1000;
Raubritter (robber, the knight-robber) -? 1500;
Trottel in Uniform (blockhead, a fool in uniform) -? 1500;
Idioten, ihr gehört in die Nervenheilanstalt (mental hospital for you crying?) - 1500;
Fieses Miststück (Shit rotten) -? 2500;
Alte Sau (pig old) -? 2500.
Penalties for gestures and other signs:
Show language - from? 150 to? 300;
Show a circle of thumb and index finger (= the word ass) - from? 675 to? 750;
Show "bird", that is to twist a finger at his temple (Einen Vogel zeigen) -? 750;
Waving his hand in the face (Scheibenwischer - show the movement of the wiper = word Idiot) - from £ 350 to £ 1000;
Show middle finger (Mittelfinger zeigen, Stinkefinger) - from? 600 to? 4000.