Boundless tundra, snow, sun, wind unreal, hummocks and oil.
There are no roads here on the wheels can move only in the winter, directly across the tundra on winter roads.
So, Nenets Autonomous District, the largest oil producing regions of the European part of Russia, departmental territory, the border zone ... and the incredible beauty of the North.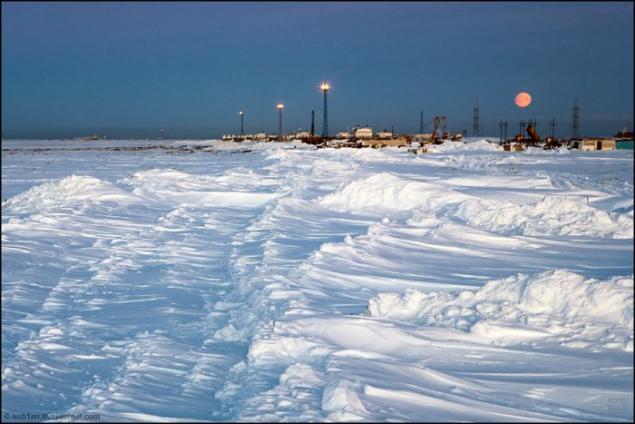 The asphalt ends even in the Komi Republic, in the summer north of Ukhta road anymore. In winter, the punch winter roads, crossing rivers on the ice, good temperatures allow.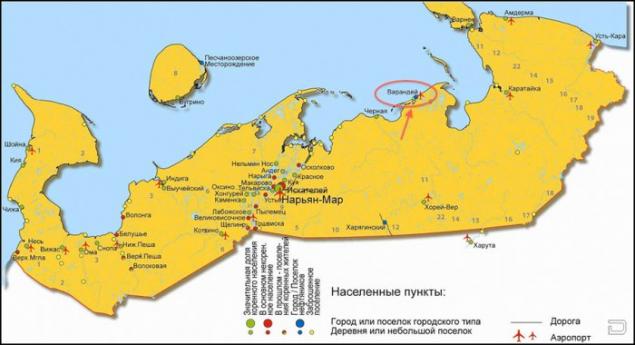 Map of our journey.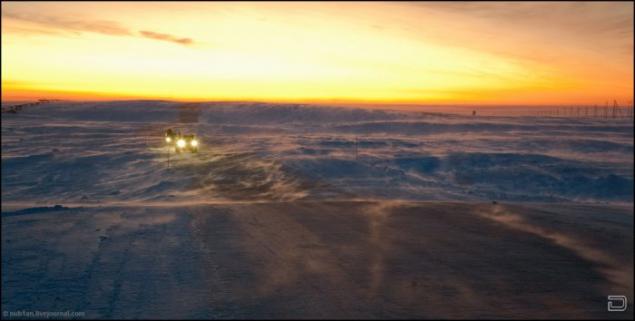 Let's go.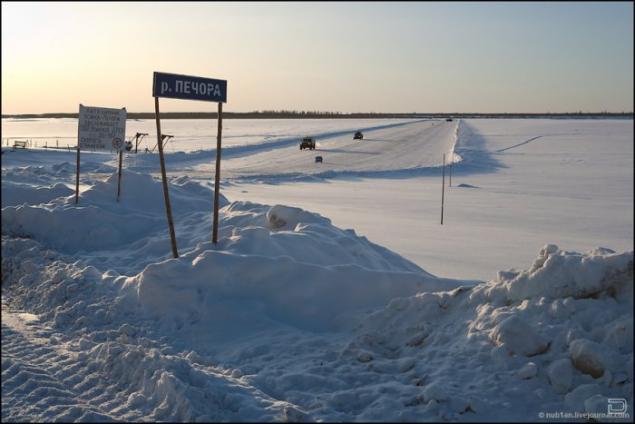 Mighty Pechora firmly closed ice behind -33, few local people move mostly on snowmobiles.