These guys - these fools! Made of amphibians and jeeps arrived at Kolyma right up to the Arctic - 5000 km.! A place there - a full plate ... I recommend.
Pictures are clickable
In July 2010, a team of 13 people for 3 cars - amphibians covered the distance of about 5 000 km. to the source of the River Kolyma through the infamous "Kolyma path." After that - came in the "water" mode to the shore of the Arctic Ocean - a further 2 000 km. - River Kolyma!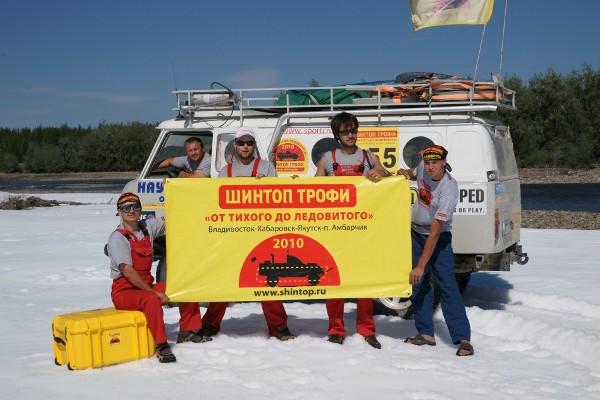 Expedition "Shintop Trophy" 2010 - crew amphibian "Nautilus" - while still in the "land" mode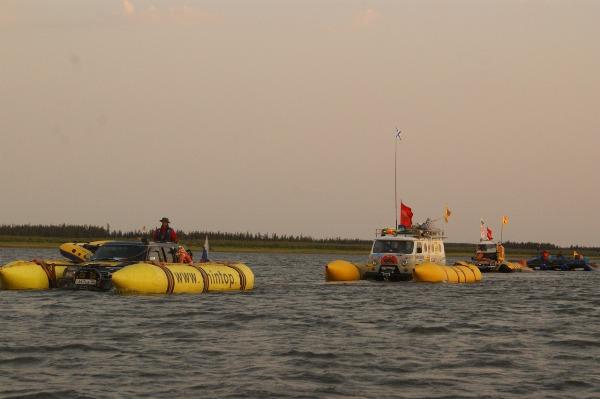 Expedition at full strength in the upper "Kolyma" - "Rush» (Toyota Hilux), "Avos» (Toyota Hilux), Nautilus (UAZ - "loaf"), Raft support.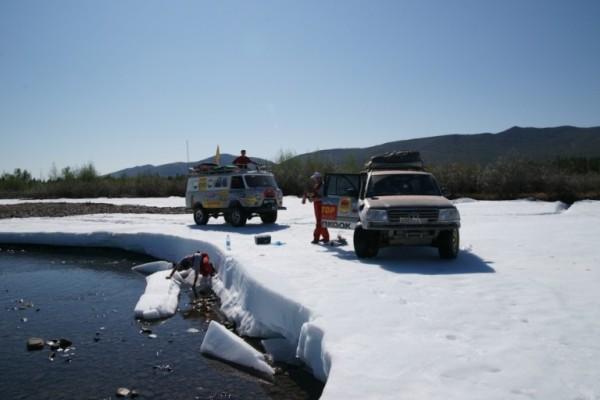 Ice on a hot day - for lovers of cool cocktails. On toryne "Kyubeme" - uncompromising winter even in July!