Israel began the transfer of the separation wall in the vicinity of Palestinian villages of Bil'in in the West Bank, after the reconstruction which will be returned to the Palestinians about 700 thousand sq. M. m territoriiReshenie of return for Palestinian residents of the area, fenced off the wall, the Israeli Supreme Court adopted in 2007, obliging the government to carry out reconstruction "within a reasonable time", Lenta.ru reports citing television channel "Al-Jazeera».
One of the activists for the demolition of the wall, said Mohammad Hatip television that it was "a small victory».
"We will continue to fight for the complete dismantling of the wall and settlements," - said Hatip.
If it were not for the court's decision, according to the Palestinians, then this place would be built another 1,500 Israeli homes.
Israel began construction of the dividing wall in 2002. Barrier by 84% within the territory of the West Bank, because of what the Palestinians living there, considering its construction as the seizure of their lands.
Over the past five years, every Friday, Palestinians have been protesting against the wall near the village of Bil'in, which led to numerous clashes with security forces in Israel.
This week, dressed up in a race Na'vi from the film "Avatar," the inhabitants of the now symbolic of the village came to the defense of Palestine.
Palestinians in the costumes of Representatives race Na'vi from "Avatar" are trying to draw attention to their campaign against the Israeli border.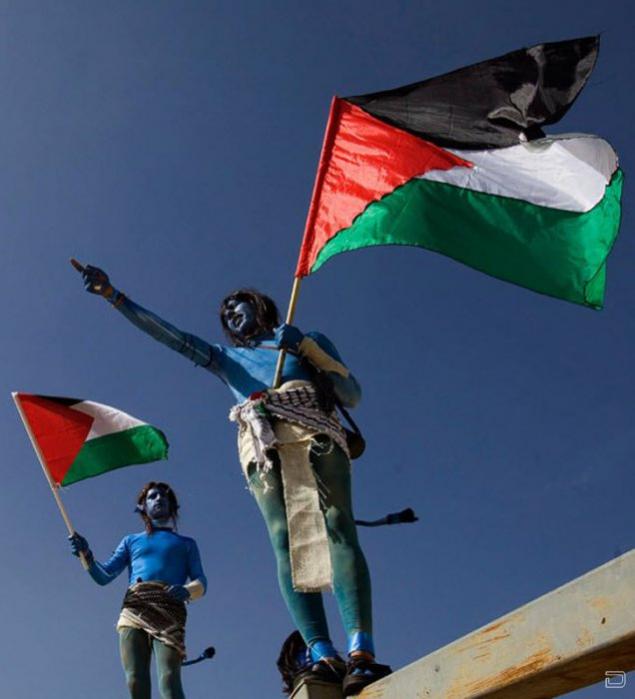 Israel claims that the border is needed for security, but the inhabitants of Palestine is considered an attack on their land.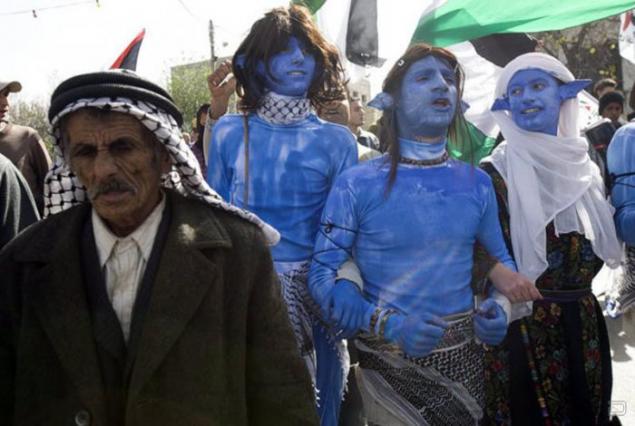 Opponents border won the coveted victory on Thursday when the government began to revise the route of the barrier, in order not to occupy the territory of the Palestinian village that has become a symbol of protest against the wall and place of frequent conflicts.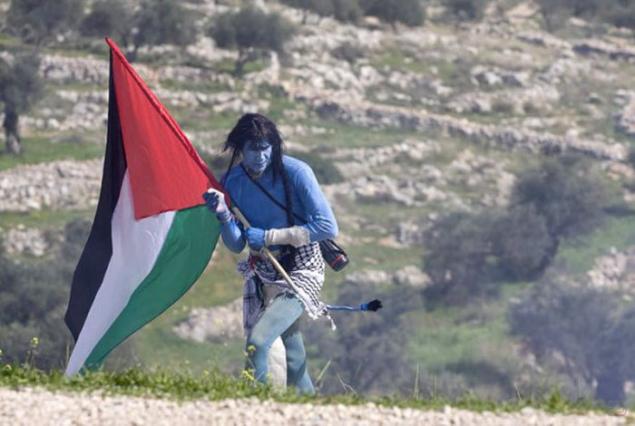 Israel began to shift the route of the barrier in accordance with the decision of the Supreme Court two years ago. It said that the border should not crash into the pastures of the village, and must go around them.