Due to flooding and mudslides in Brazil killed 95 people.
In the state of Rio de Janeiro declared three days of mourning.
The volume of rainfall was a record for the last 50 years.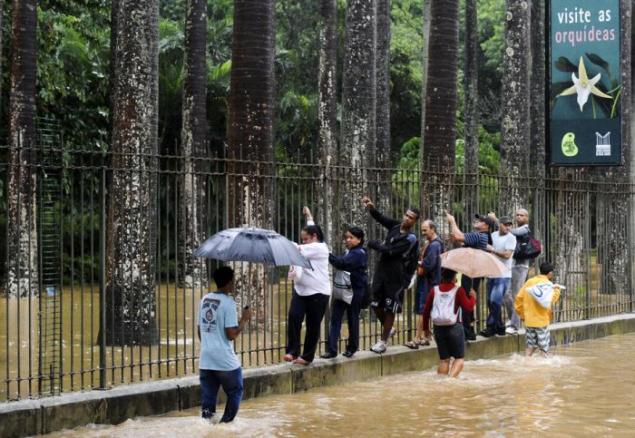 Passers-by trying to pass, holding the fence of the Botanical Garden in Rio de Janeiro, April 6, 2010.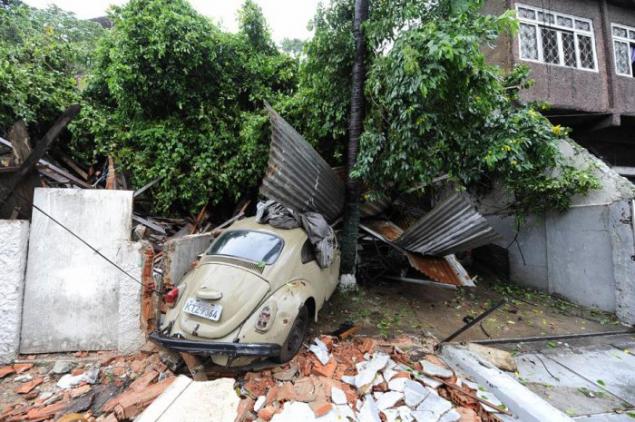 The destruction caused by one of the many landslides. The picture was taken on April 6 at the Rio Ilha Governador.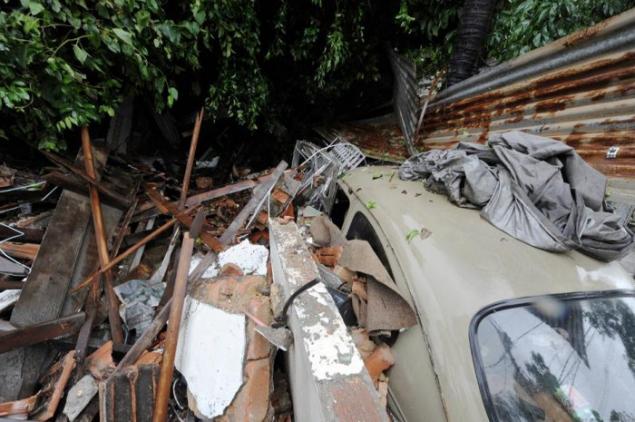 Strong rains caused mudslides that hit the residential areas.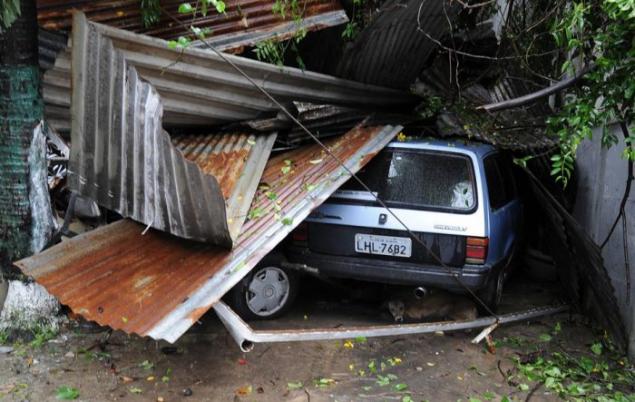 Dog hiding under the car, which is filled up by a landslide in the Rio Ilha Governador ...