Yesterday morning the guys from Greenpeace held in the center of Moscow is very interesting action. On the day of the ministerial meeting of the Helsinki Commission (HELCOM) in Moscow, Greenpeace called on the prime minister Vladimir Putin, who came to the forum, to prohibit the discharge of untreated industrial effluents into water bodies, including through the sewer system. Right under the noses of the police, they unfurled a huge banner, and then boarded the boats and left, police officers and security guards stood and sadly watched everything happening.
On the bridge over the Moscow river near the hotel "Baltschug", where the Ministerial meeting, five climbers hung a banner, "Prime Minister Putin! Prohibit the discharge of toxins into our rivers. " Activists in two motor boats unfurled banners in Russian and English, "Stop pollution of our rivers!". A similar appeal was addressed to the participants of the conference team grinpisovskogo ship "Beluga II», arrived to the place of action.
Climbers ready to deploy a banner.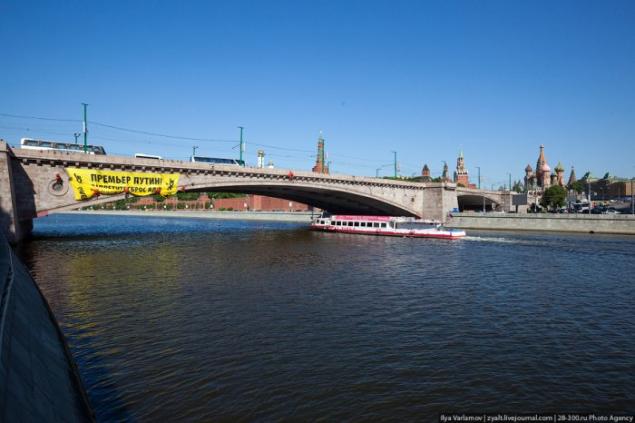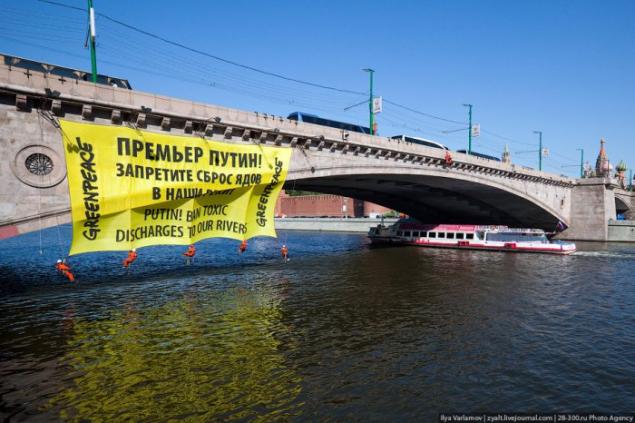 After 10 minutes of climbers arrived motorboats.