If you believe what is written in the passport at antisa khvichava Sachino village of Tsalenjikha district in Samegrelo - Zemo Svaneti,
it - the oldest inhabitant of the planet. July 8th she was 130 years old. Yesterday, it congratulated the Civil Registry Agency of the Ministry of Justice of Georgia
together with representatives of local authorities. Antisa khvichava presented baskets of sweets and Georgian wine. The governor gave the woman
a sum of money and gave her the title of honorary citizen of Tsalenjikha. The journalists presented grandmother big cake.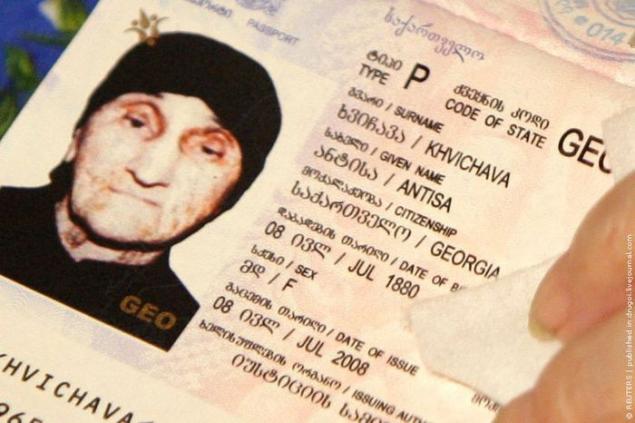 To conduct an independent examination of the age of the woman is not yet possible, reports the AP. The original birth certificate was lost. There are only two documents of the Soviet period, which means that Khvichava really was born July 8, 1880 (during the reign of Emperor Alexander II). In antisa khvichava have 70-year-old son, whom she gave birth at the age of 60 years, 10 grandchildren, 12 great-grandchildren and great-6. Khvichava said that she had two more children by his first marriage, but they died of hunger during the Great Patriotic War.