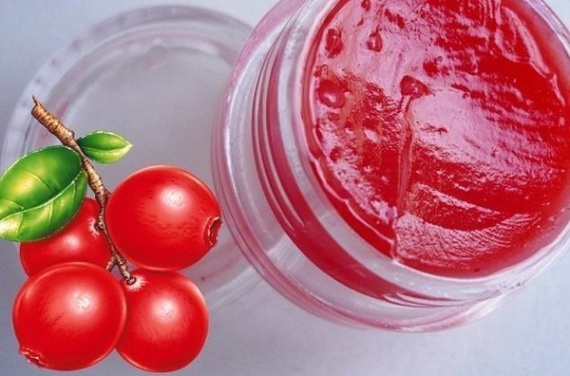 Ingredients:
10 cranberry
1 tsp honey
1 tsp almond oil
1 tsp Vitamin E
little wax  
Cranberries crushed and mixed with honey and almond oil. This mixture was warmed, then filtered peeled cranberries.
The resulting mass was combined with a small amount of molten wax was added and Vitamin E Balm removed and cooled in the cold.
Cranberry balm moisturizes lips, imbues them with vitamins, gives a pleasant shade.