"Blood" -Red Tomatina festival, one of the most fun in Spain, takes place annually in the small town of Bunol. A traditional festival is a street tomato battle. Tomatina lasts a week and includes musical performances, fairs, parades, dancing and fireworks. Every year during tomato madness is used more than 100 tons of tomatoes.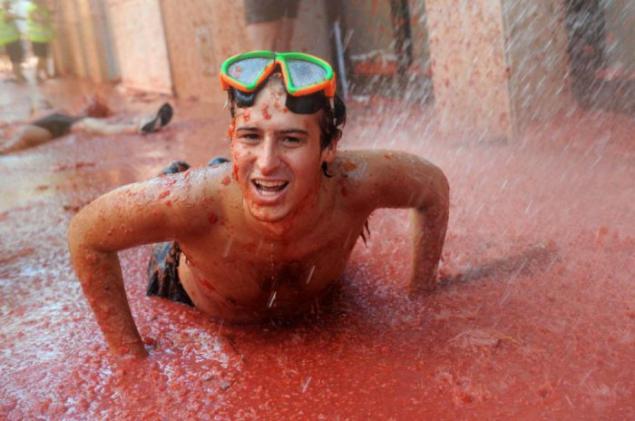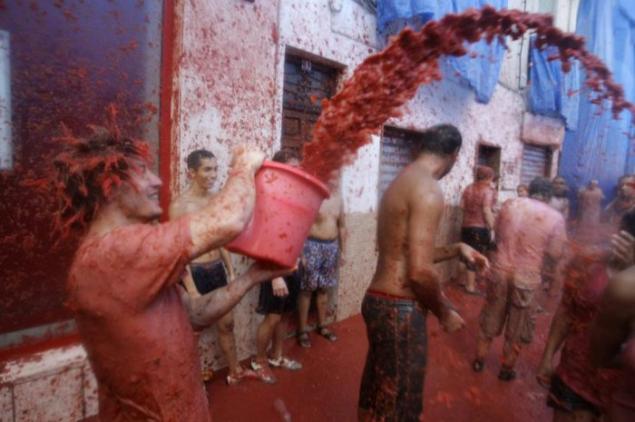 Venue - the town of Buñol, located 40 km from Valencia. It is home to about 9000 people, but during the festival it attracts no less than 40 thousand visitors.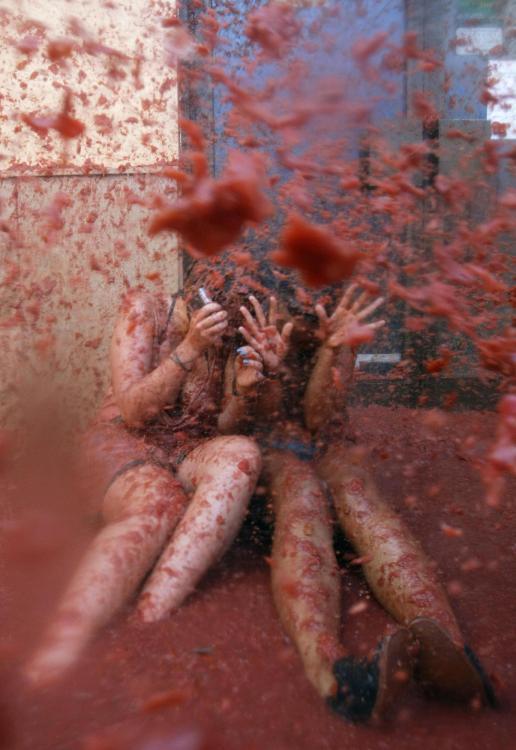 Girls obkidyvayut tomato puree during the annual tomato festival in Bunol 25 August 2010.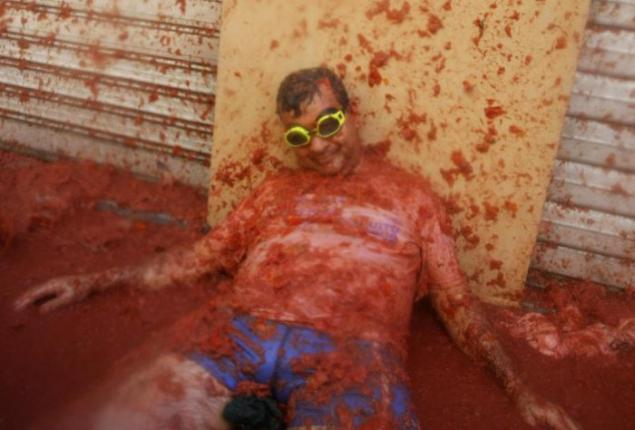 According to the rules of combat, before dropping a tomato, it is necessary to crush, to injure no one. Protect eyes from tomato juice organizers recommend using protective eyewear. Nothing else, except tomatoes, throwing is not allowed.