Famous blogger Maxim Spiridonov went to the office of Yandex. The author writes: "We can not recall another Internet giant Web - a search engine" Yandex ". It is not public in terms of financial reporting, its shares are not traded on the stock exchange, so we can not say more or less than its market capitalization compared to Mail.ru Group. But one thing is certain: these two domestic companies to a fair extent the landscape and the realities of the Russian-speaking web.
Reference: "Yandex" - is a search engine and web portal, which includes a series of web services, from e-mail and payment system to the blog hosting and social networking. By the number of processed search requests "Yandex" is the seventh-largest search engine the world and one of the four, who in his language segment has not conceded leadership Google. The company has offices in several cities in Russia, Ukraine and the United States. The head office is located in Moscow.
By the way, until recently, "Yandex" had several offices in Moscow. However, since the end of last and the beginning of the year all capital divisions and units were collected in the same building on Leo Tolstoy, 16 where we're headed. "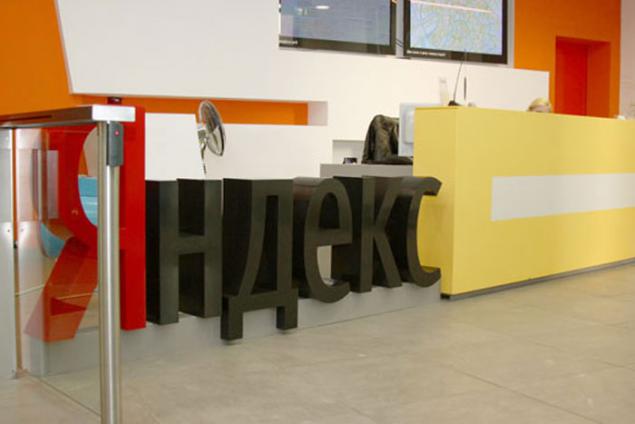 Office Yandex visible from afar, and it is difficult not to notice: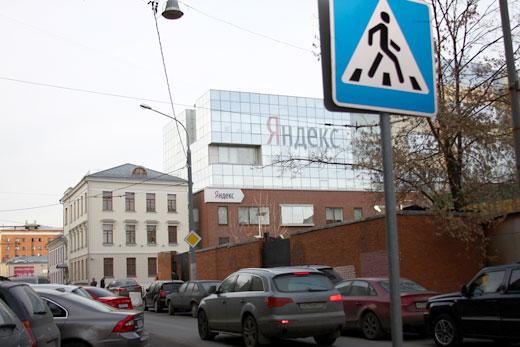 The office occupies a large part of the business center, which is located. Directly in the yard in front of a fairly large area with parking for bicycles. In summer, the inhabitants of the office play here in a variety of games in semi.
Right there, in the yard, the horses are legendary Yandex ...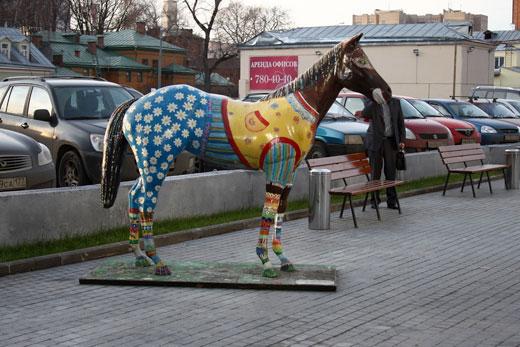 ... Two statues of horses in a life-size painted patterns unthinkable: