It so happened that one day in Yekaterinburg began snowfall, burst pipes and the city was in huge traffic jams.
As a result, cars began to sink. See photos and comments eyewitness.
Many kilometers tube. View towards the sponsorship from the bridge on the side of Malyshev in reinforced concrete.
Sea on patronage. This is the lowest section of the street, in the summer there are periodic puddles from the rain and maybe from the same accident. In winter, I see this for the first time.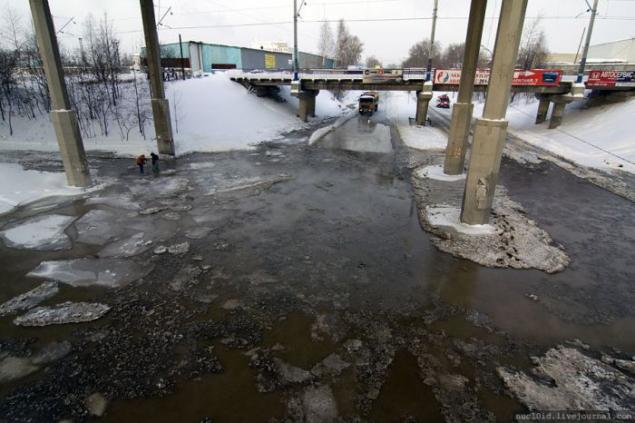 View towards the lake. Shartash. These machines could not slip through the water obstacle.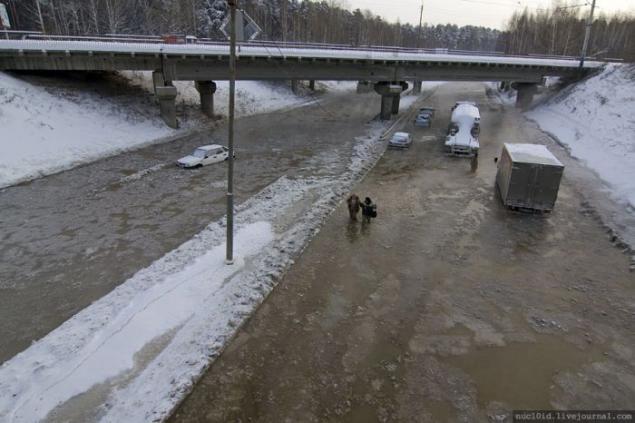 Rescuers lift people out of cars brought in rubber suits.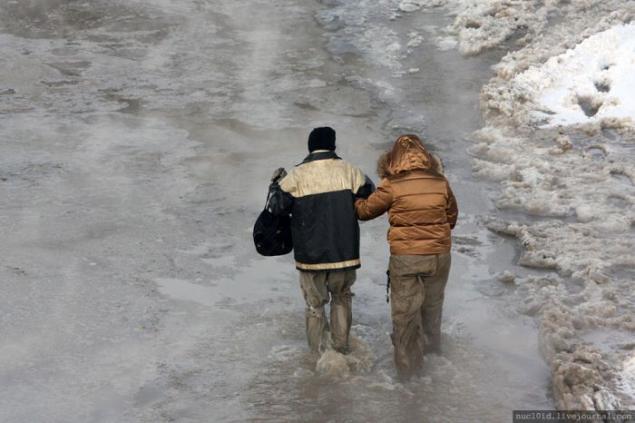 In the role of rescuers were firefighters.