Waves in Hawaii - is a national treasure, because for them in the first place it attracts thousands of fans of surfing and other water sports!
The story will be lower after photos.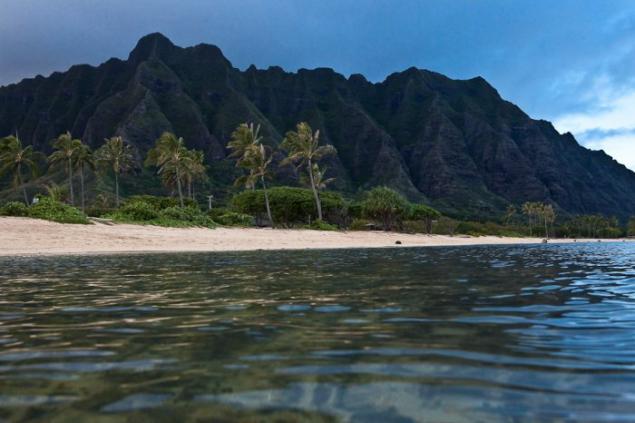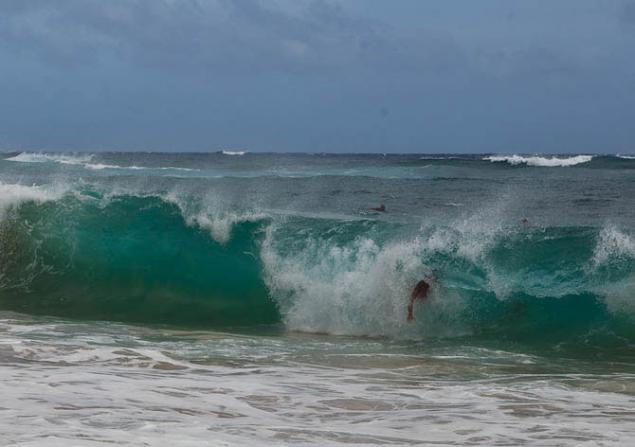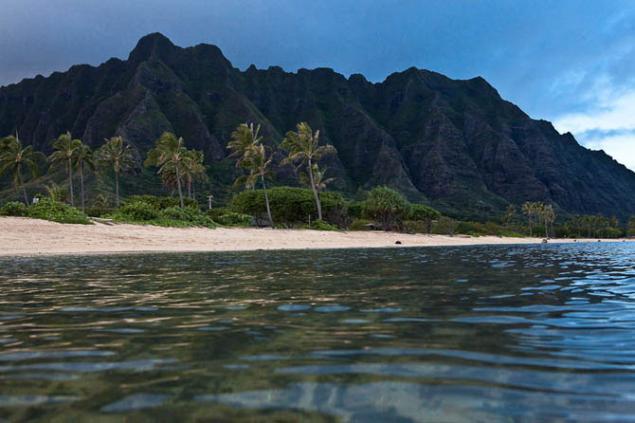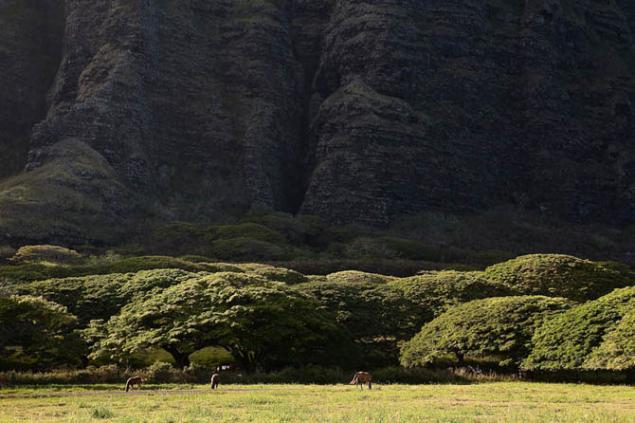 Typically Polynesian statue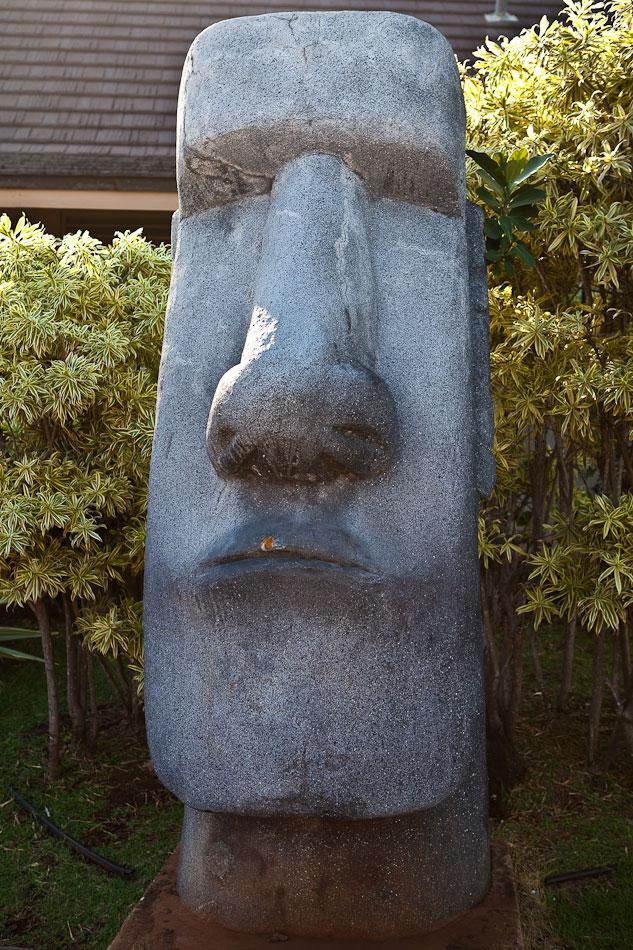 Along the road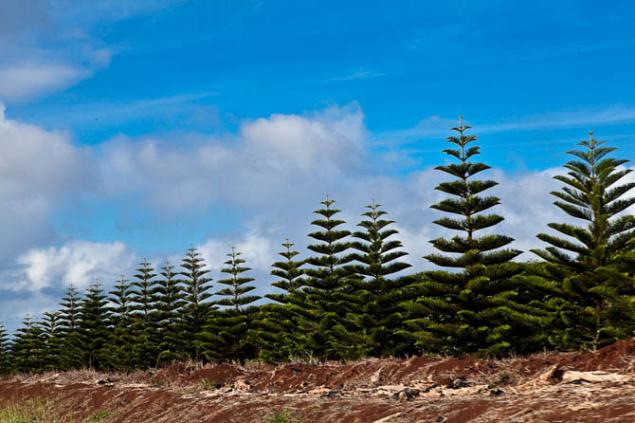 On the mountains always fog and rain, driving off just a little bit - and the sun!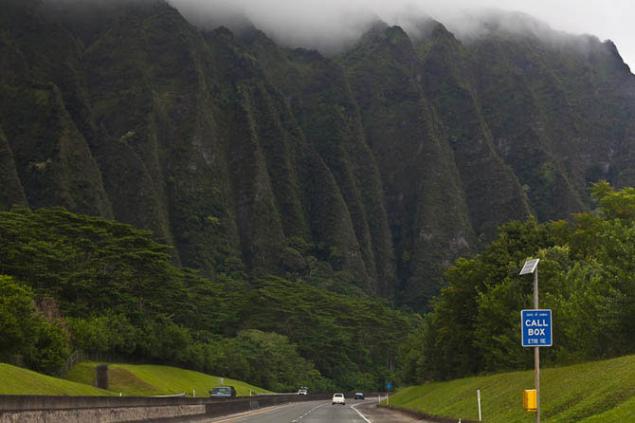 Indigenous person.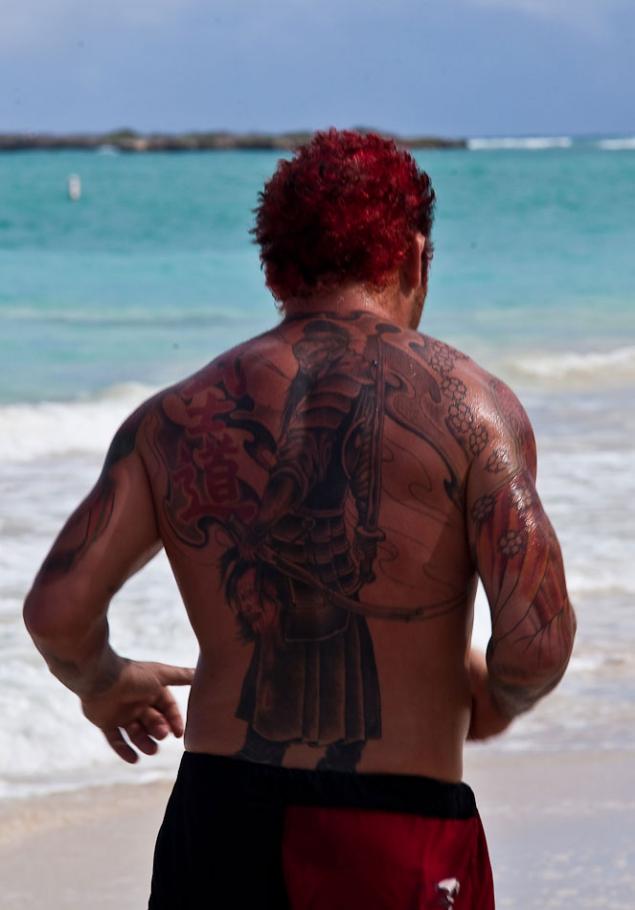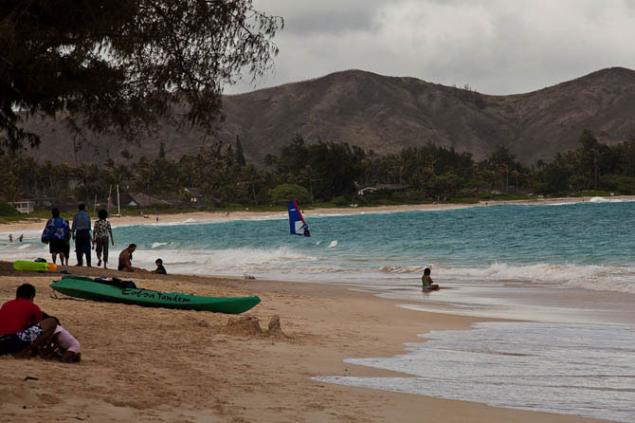 Very beautiful views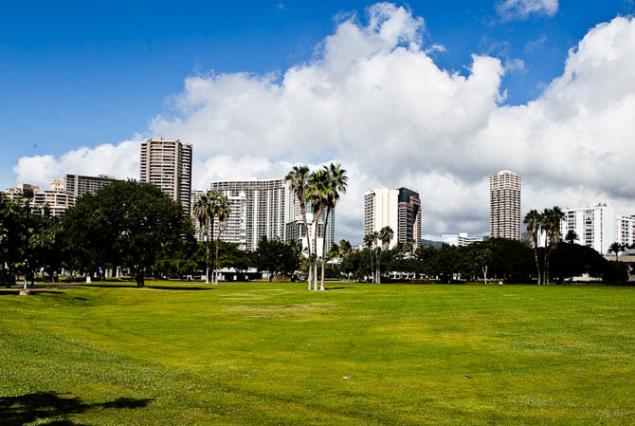 Japanese and Chinese women disperse products in stores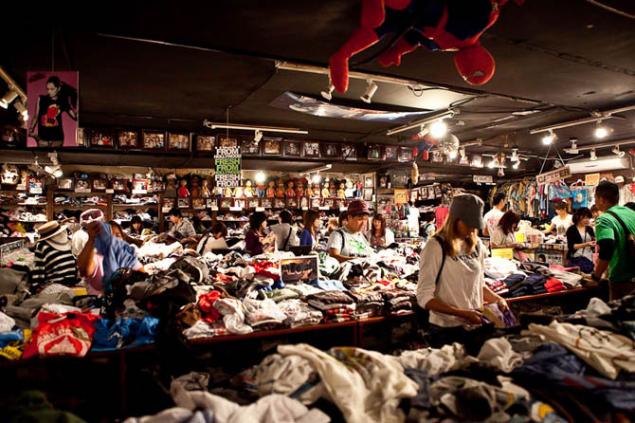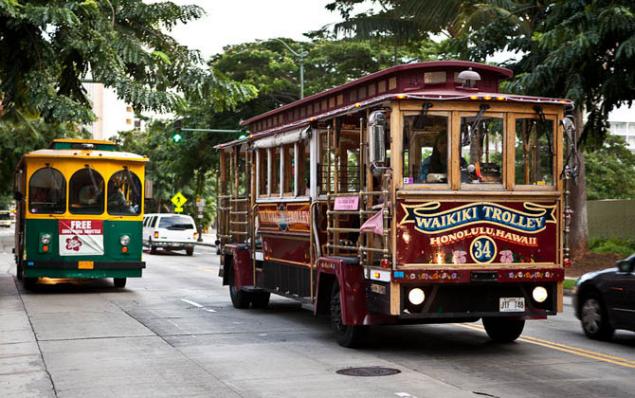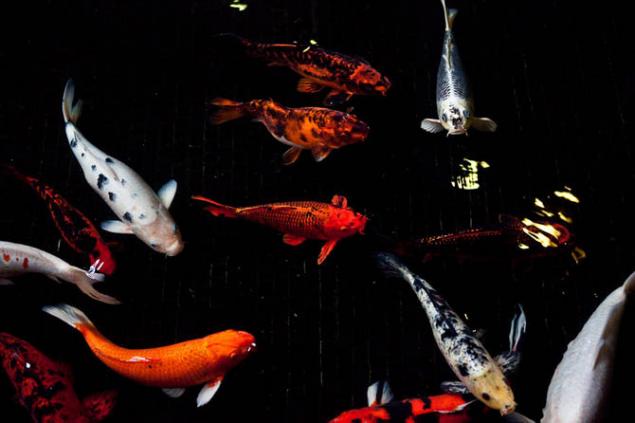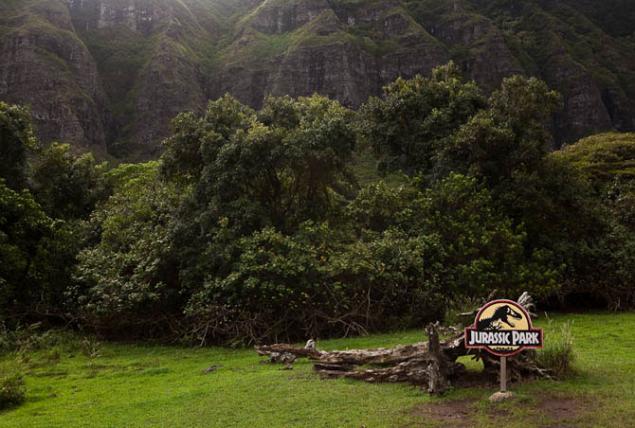 Everywhere teach surfing
Waikiki Beach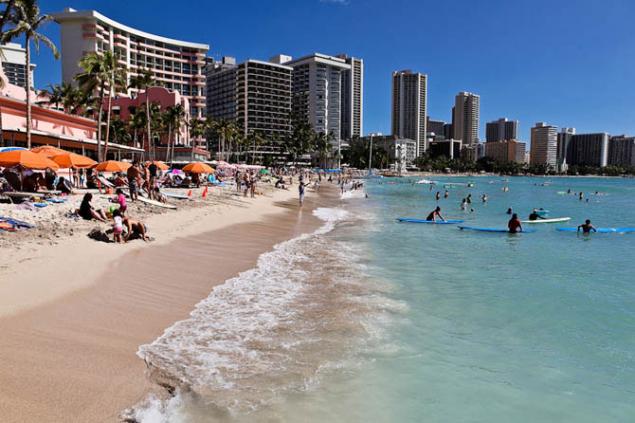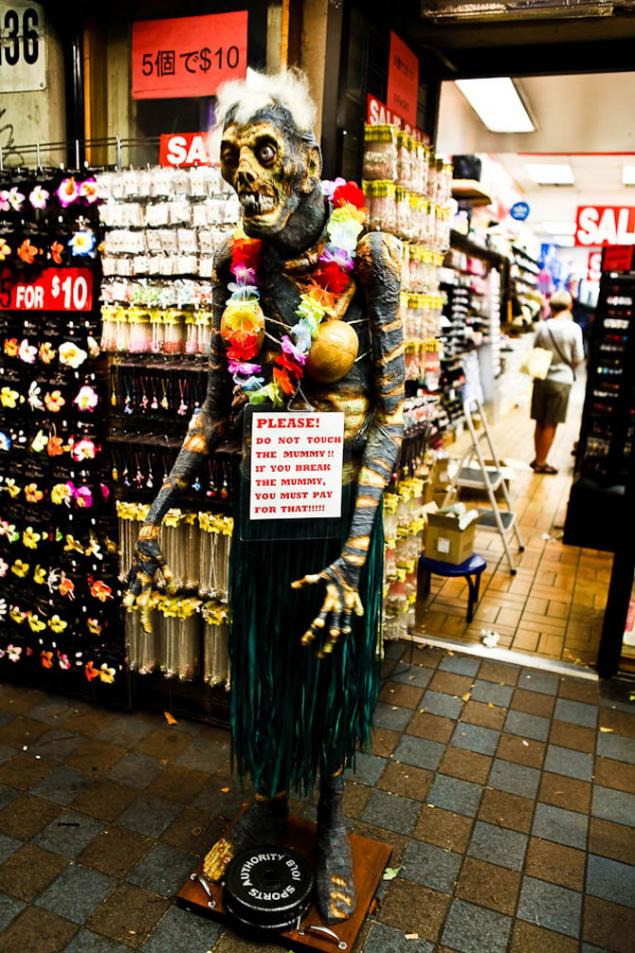 Victory parade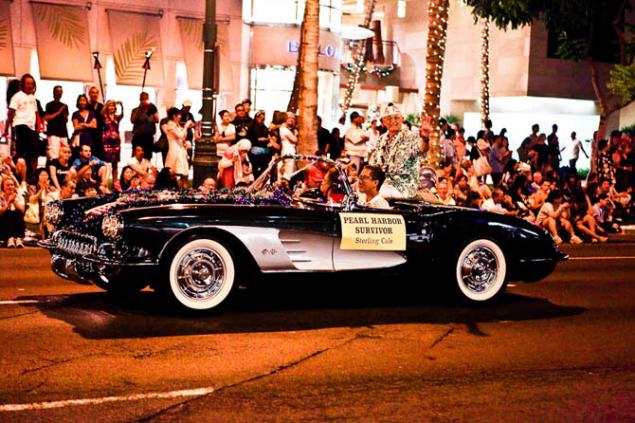 Americans Celebrate Veterans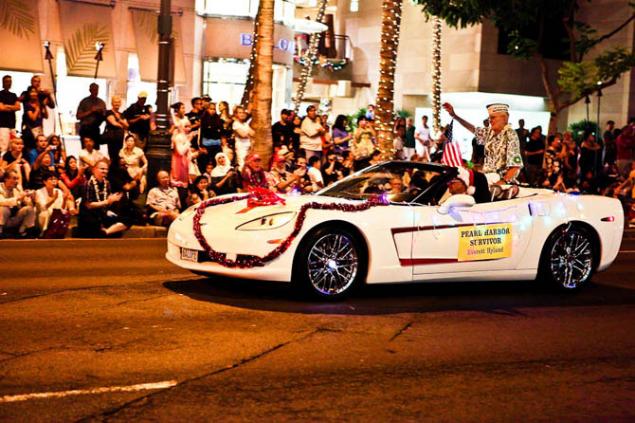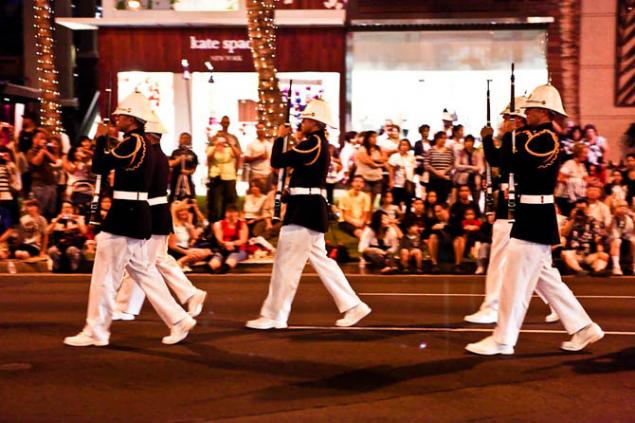 They are really proud of their veterans.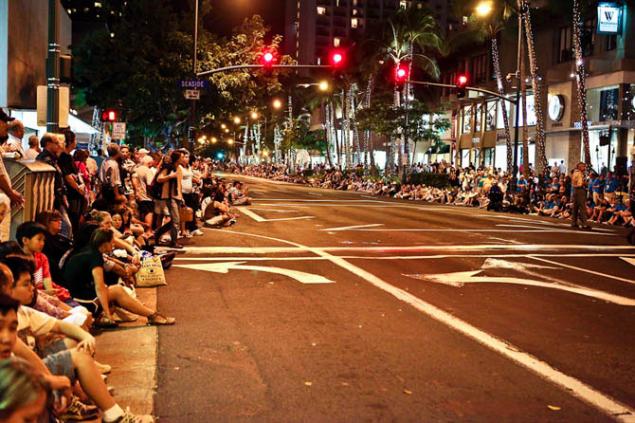 In a lot of interesting shops, such as macadamia nuts, the way they grow in Hawaii, I highly recommend!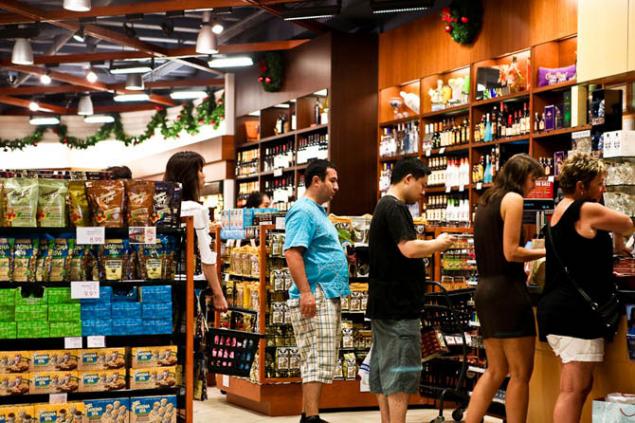 Small market of souvenirs. By the way, behind one tree!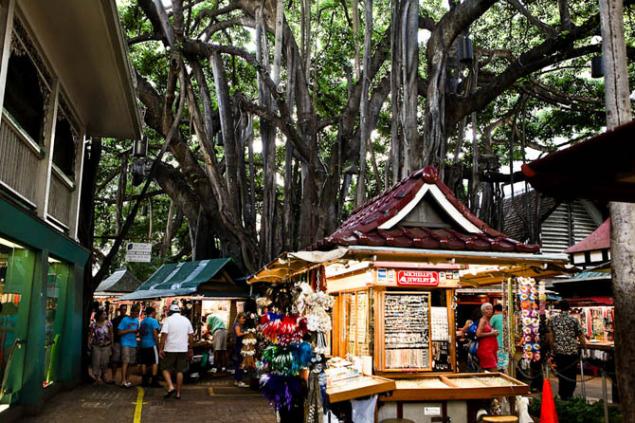 Bunyan Tree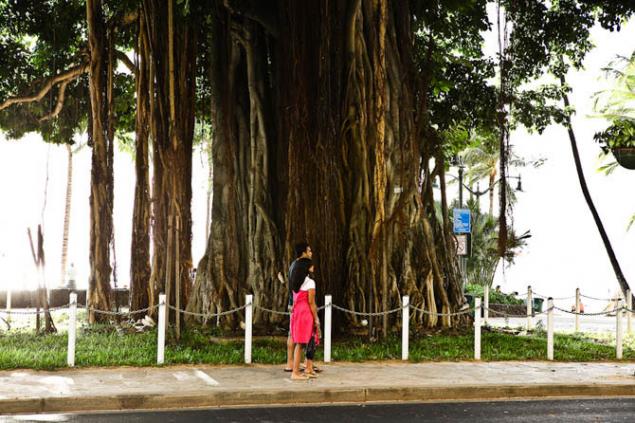 Motorcycles hire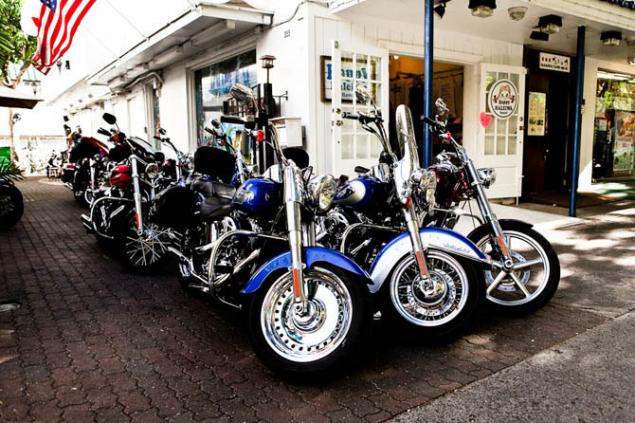 Surfing is a religion or even more!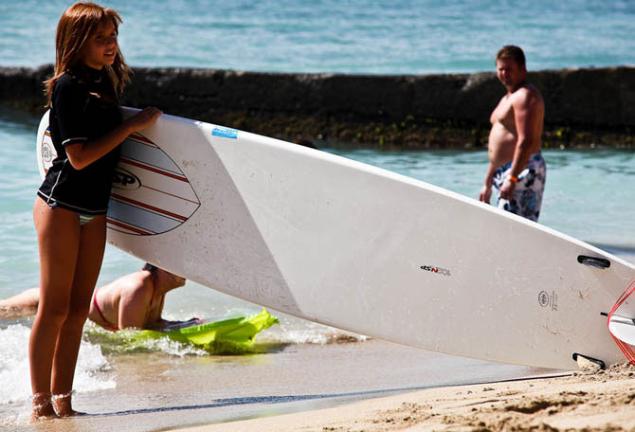 Maybe you're lucky and gold there?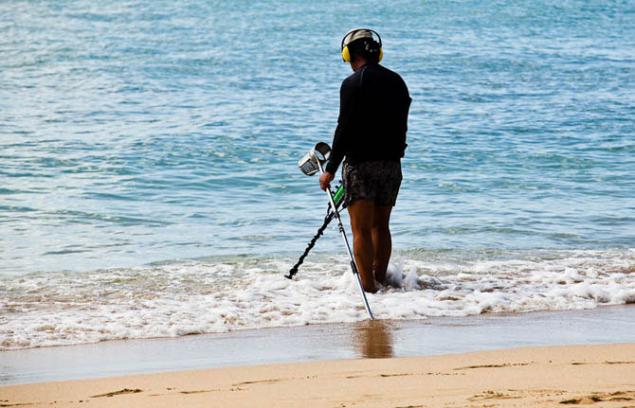 Invalids dive trenchant healthy!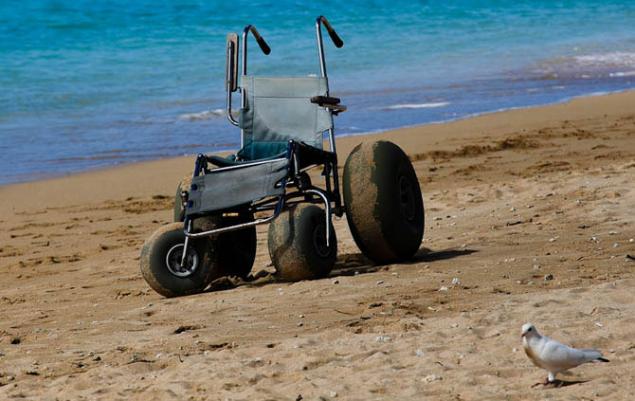 Americans had little boats, and now on such "tractors" float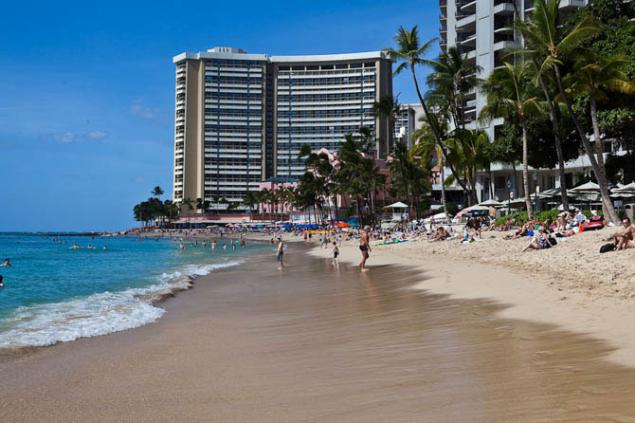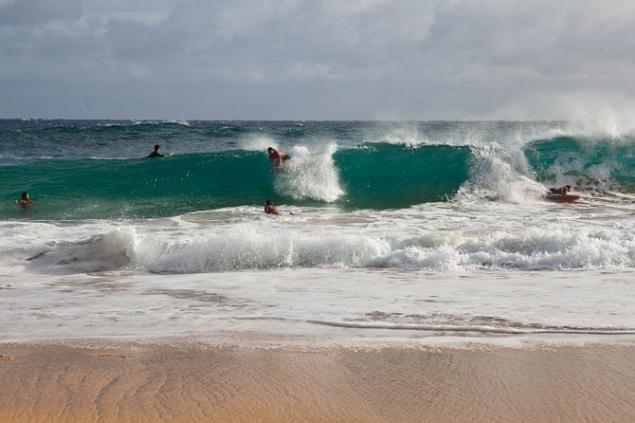 We have seen the maximum - eight-meter, but they say there are and more!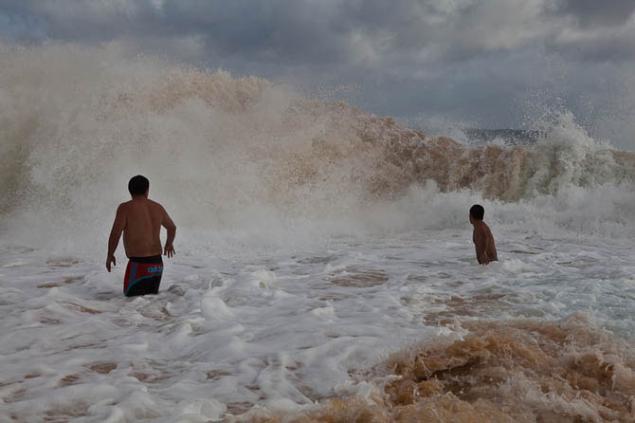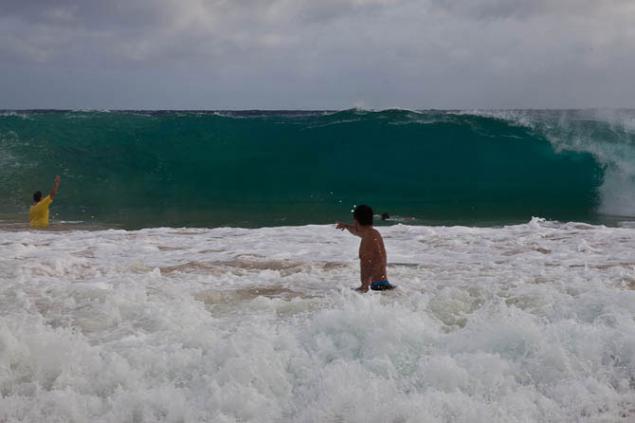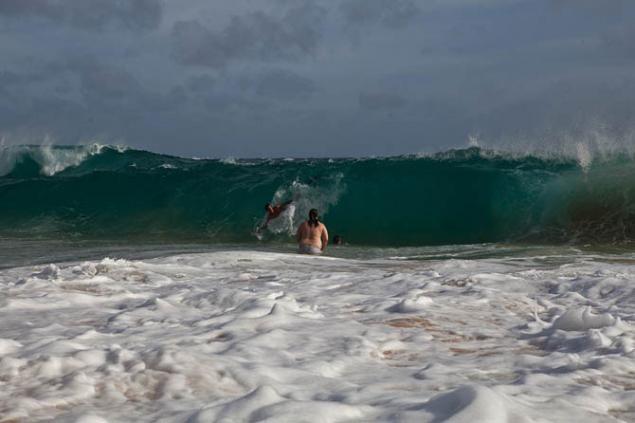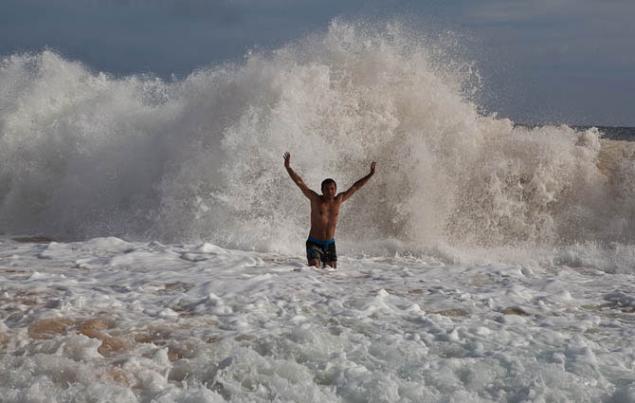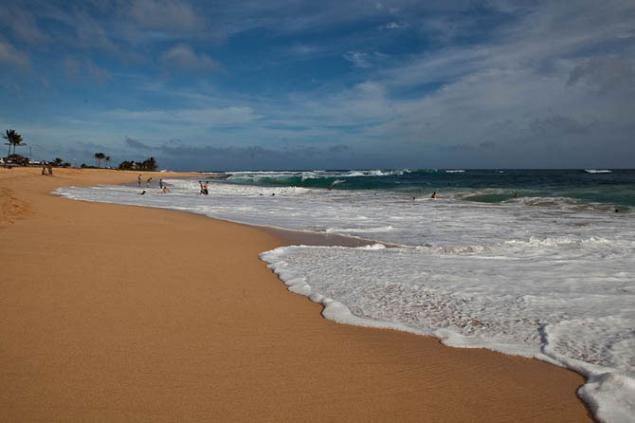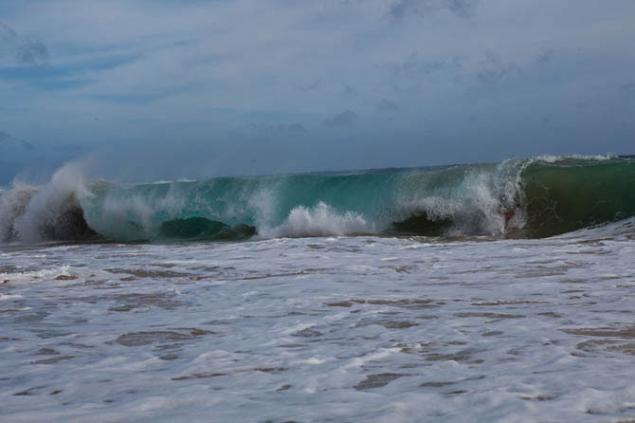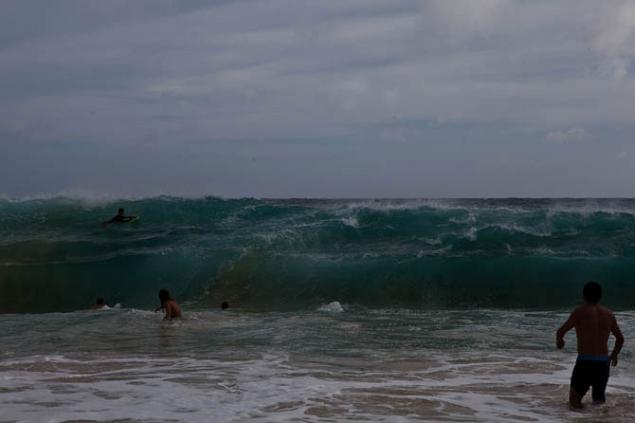 Local, of course, know how to ride the wave, but the tourists are afraid of such places, mainly rest on Waikiki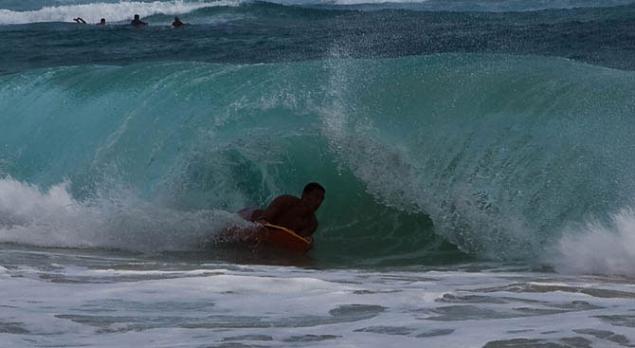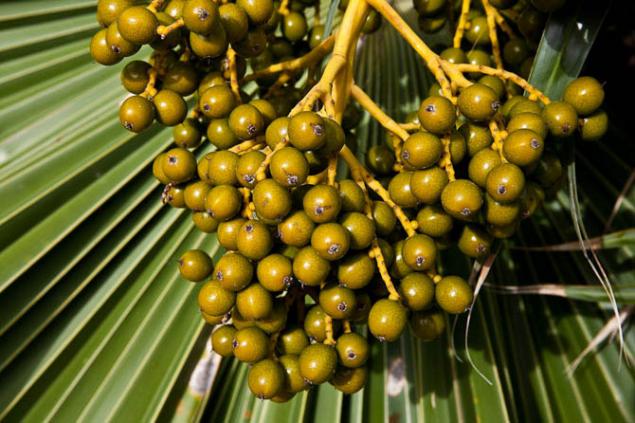 Here in these cells is lowered to the sharks, costs about $ 100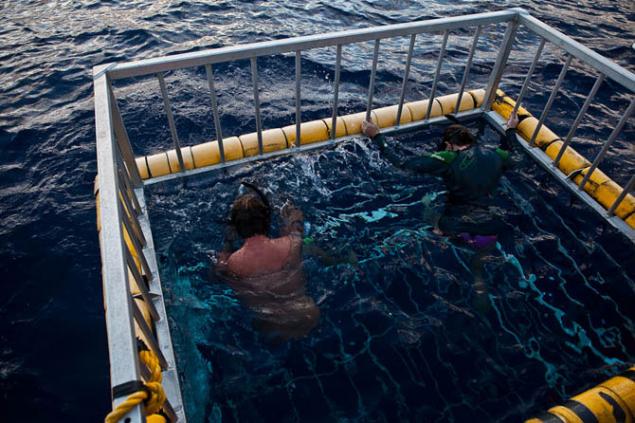 And here they are, Galapagos sharks, about 2, 5-3 meters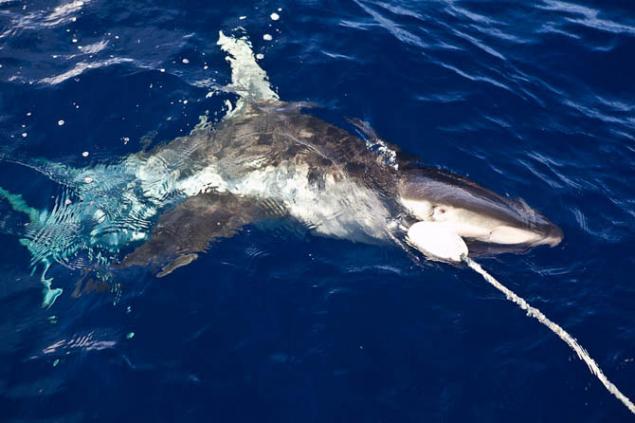 Often seen in Hawaii rainbow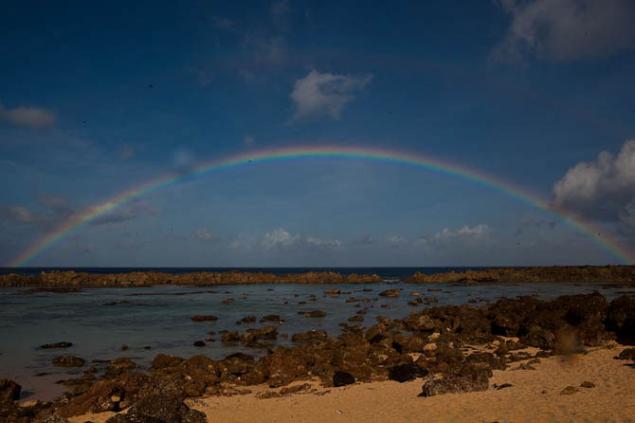 Road on Oahu do not tire, because species zashibitelnye! In addition, the island is not very large, from one end to the other (in length) can be reached in an hour and a half!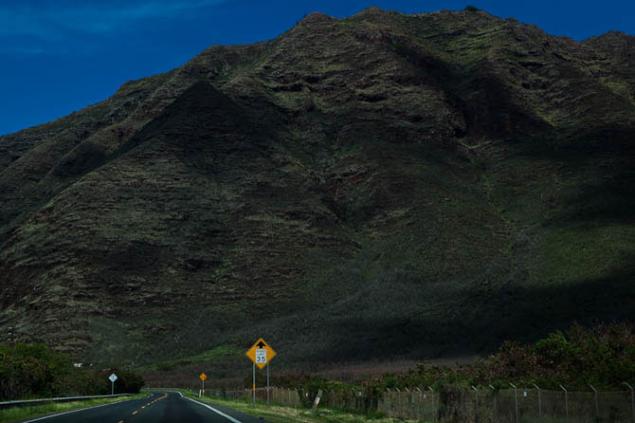 There are sandy beaches, there are places for snorkeling, there are places with large waves is completely deserted beaches (as pictured below), so here everyone will find something to your taste!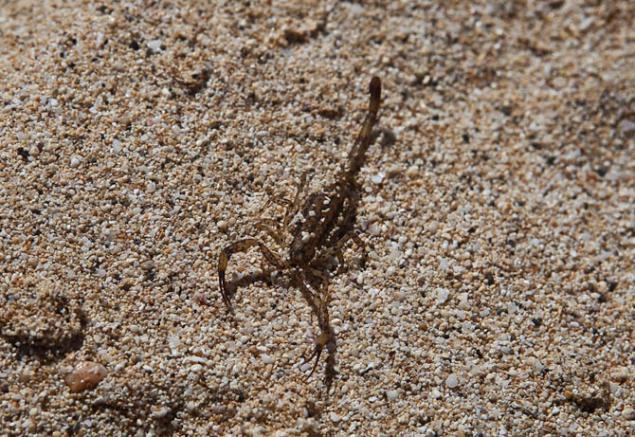 Beautiful valley on the western side of the island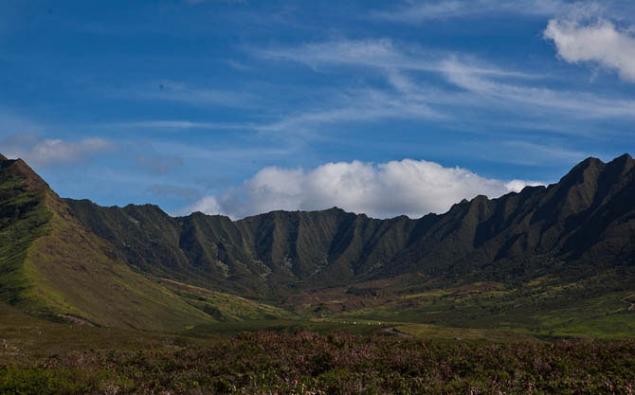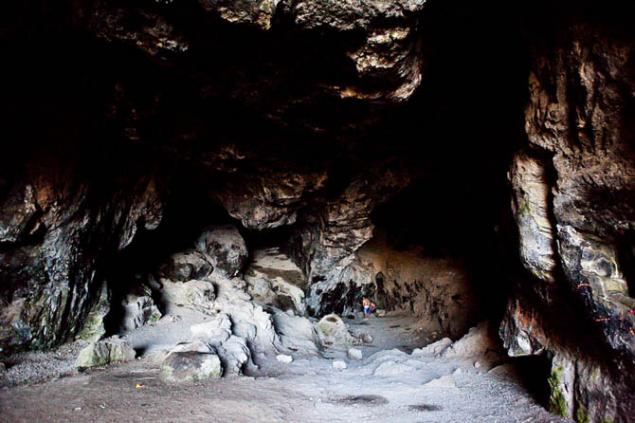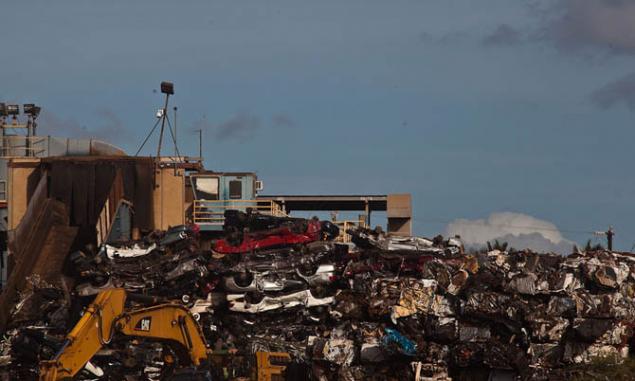 National Park Reserve - a coral reef, a very large variety of fish, however, the corals are not so good!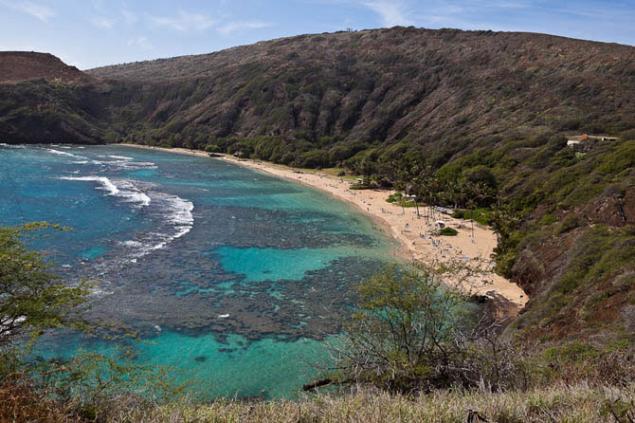 Birds like the people here are very friendly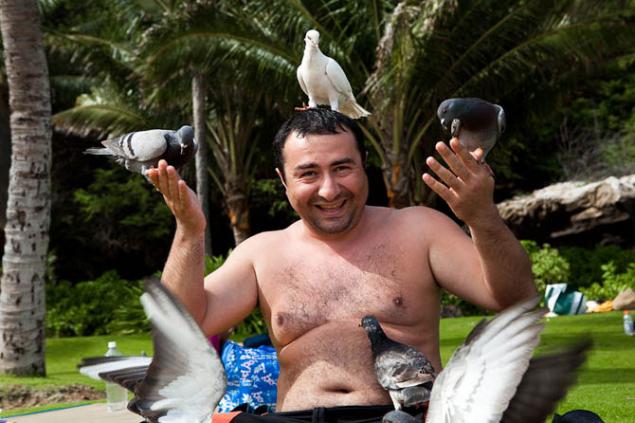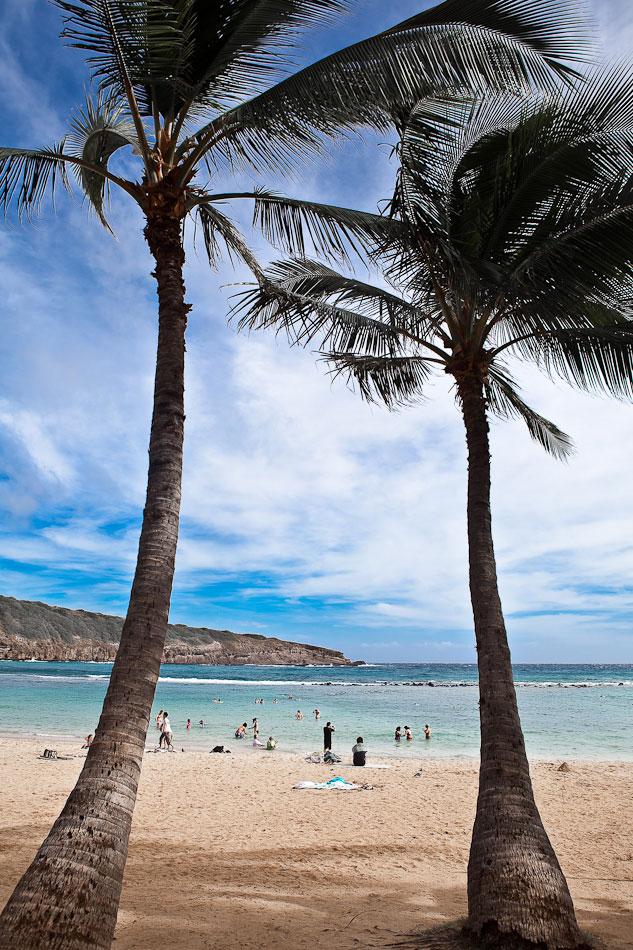 We sfotkali underwater soap :)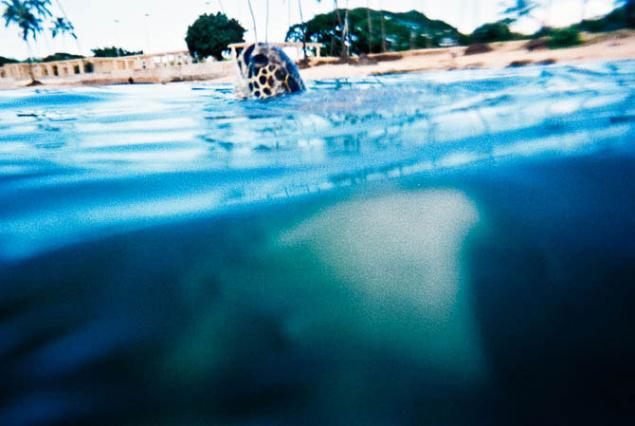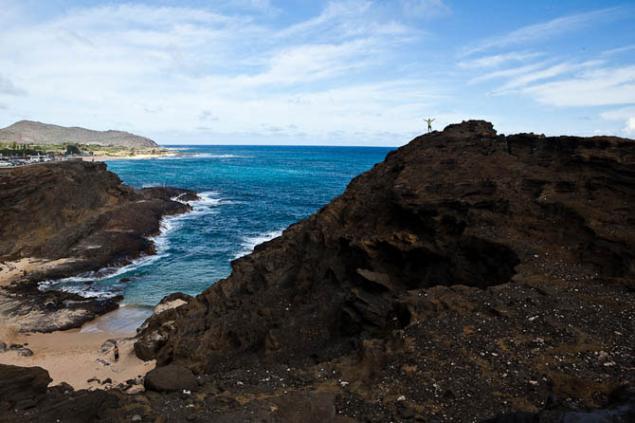 In how to
Next Godzilla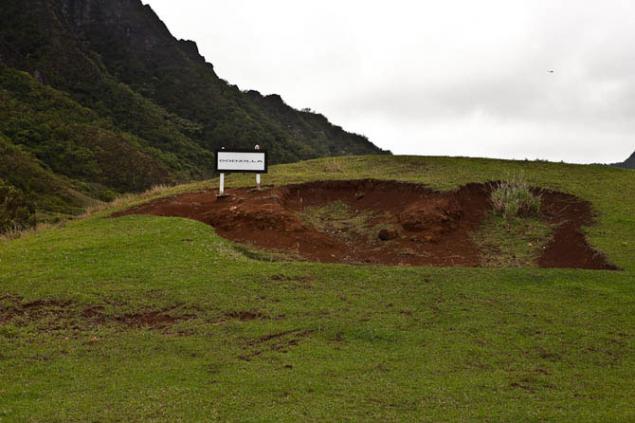 Some island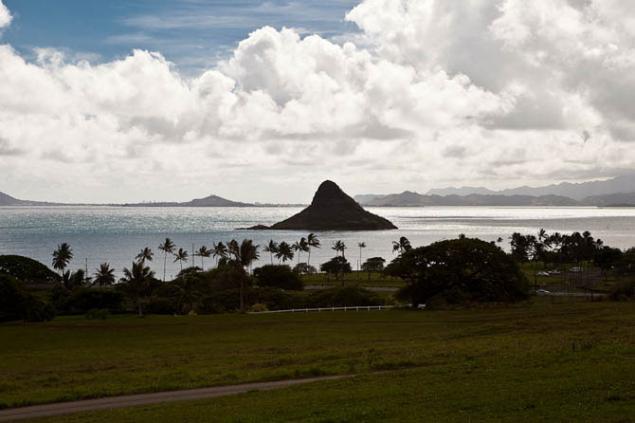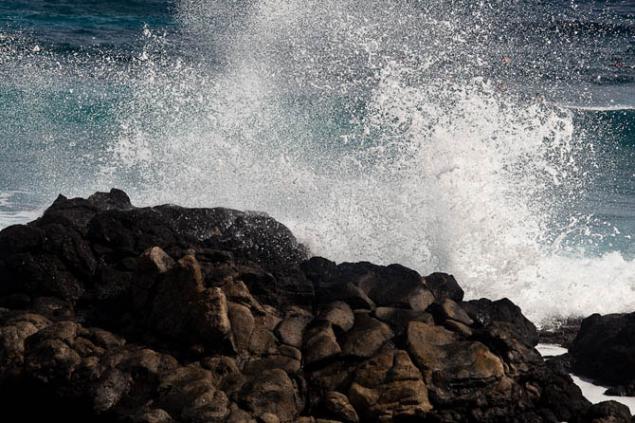 Idyll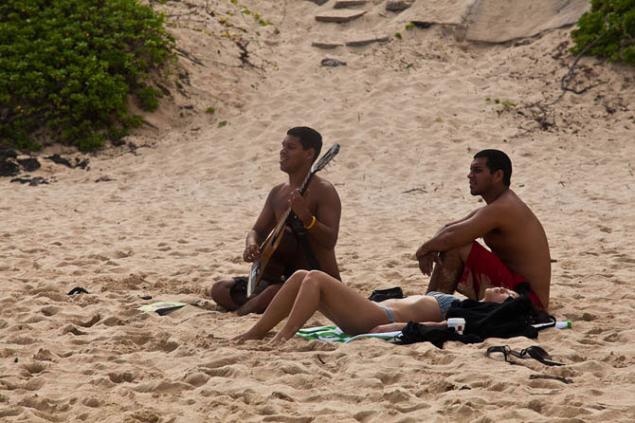 When buying tickets to Hawaii for the so-called Hawaiian greeting underpaid by $ 15. And I expect that we will be met at the airport Hawaiian beauty in traditional dress, will dance the dance and we will put on our wreaths of flowers, well, like in the movies. And here we were pleasantly disappointed - we were met by a fat woman and just put on us, these wreaths and dance did not :( $ 35 for a taxi arrived at our hotel in Waikiki.
Hawaii - a fairy tale!
Honolulu - quite a large American city civilized! There are many first-class hotels, shops, restaurants, shopping centers and much more. Suggestions on tours so much that if you spend a month here, every day can be sent to a new tour while still just do not see, just incredible quantitative proposals, ranging from diving with sharks, dolphins, turtles and ending with helicopter tours of volcanoes In principle, at adequate prices.
Rental car is better to book on the Internet, and we think that will solve the problem on the spot, but it turned out that none rentakare any car left - the tourists to understand! Prices are ridiculous, the average Chevy for $ 40 a day. Here it is to meet the "aloha" and instead of "Senko" talk should be "waved". There is a market Souvenir - Town center and two major avenues - Kuhio and ... (promenade), where the main get-together.
There are a lot of trees banyan, from which I was delighted, it is a masterpiece in the world of nature, like an umbrella tree, branches intertwined so bizarre that can not tell - is a single tree or more.
Hawaii - is the second Japan! Here every second counter - Japanese, or at worst Chinese, which affects the purchasing power! A feeling that their single most important thing in life entertainment - is shopping!
We, unfortunately, were only on one island - Oahu, but studied it thoroughly. By car traveled all over all the length and breadth, and not once, benefit small island from one end to the other for about an hour and a half drive away. Cowan was in a ranch where they filmed a lot of movies, such as "Godzilla," "Lost," "Jurassic Park" and many others. It is interesting to go there once. Also bought a round "diving with sharks" ($ 90) - you in a cage and released into the ocean you at very close range can watch the sharks, that and strive to bite you anything! Importantly, do not get carried away by the process and not reach out with the camera out of the cell, or you can go without arms, or even worse without camera down! :) Amazed that so many sharks is just half a kilometer from the beach.
On Haliwen Beach and many other beaches you can watch the turtles. They are after a long journey across the ocean swim ashore to lay their eggs, or simply relax. I must say that the huge turtles. Touch under US law can not be - heavy fines. However, under the water, I grabbed a turtle, and yet had enough breath swam with her. It turned out that the turtle is quite strong and dragged a man for a deep ocean does not make them work.
On the east pobrezhe eight-meter waves were huge. Of course, we tried to swim, but it was soon floundering in the foam. But surfers feel like a fish in water. There was an incident ... My friend looked at surfers, too, wanted to ride the waves. Bought a special small board. And we went to the east coast, where as luck that day were the biggest waves. Imagine - there is a wave, like a wall, the height of a 2-storeyed house, the impact force is such that knocks down, even if you stand knee-deep in water!
A little after watching surfers, my friend decided to "catch the wave" :) I did, of course, tried to talk, but his curiosity got up, and he went. Somehow I made it to the surfers on for some time hanging out there, afraid to climb to the crest of the wave. Then he said it start to pull deep into the sea, and he was not a little frightened. And spent the rest of the forces, he still got to wave and wave it with all your might shandarahnula in the sand upside down and dragged a couple of tens of meters across the sand.
When he emerged from this "water grinder" in his mouth was killogram sand! And then for a long time he picked out the grains of sand out of his mouth ... The moral is that if you can not handle the wave, the wave will appeal to you so that you can then go for a long time with pain in the back, and then finish in a wheelchair. I remember in Venezuela happened to me the same story, and then another six months I was sick spine.
An important tip: if you find yourself in this situation, the main thing to remember: it is necessary to wave skatyvatsya not vertically but horizontally!
Really liked the West, the least touristy side of the island rendered habitable. Along the white sandy beach stretches Makaha Valley and rock formations, very nice! In one very wild place we wanted to go snorkeling, but one local fisherman said that in any case, because he's kayak and saw a lot of big sharks. You could say we saved the life :)
On the last day of 4 hours before departure with a friend started to hurt badly stomach, and we directly from the way to the airport turned to the nearest clinic (no time for it to call your insurance company). There's a tour and took some tests, it all lasted for half an hour, and you know what we put through? 1169 dollars! For half an hour! I can imagine what they would be exposed if they had anything to operate! Did not determine the cause and not written any medicine, they just let us go. Had to pay $ 200 cards, and the rest of the bill they send to us at the address.
Hawaii grow nuts McAdam. Very tasty! And they say that the most useful in the world.